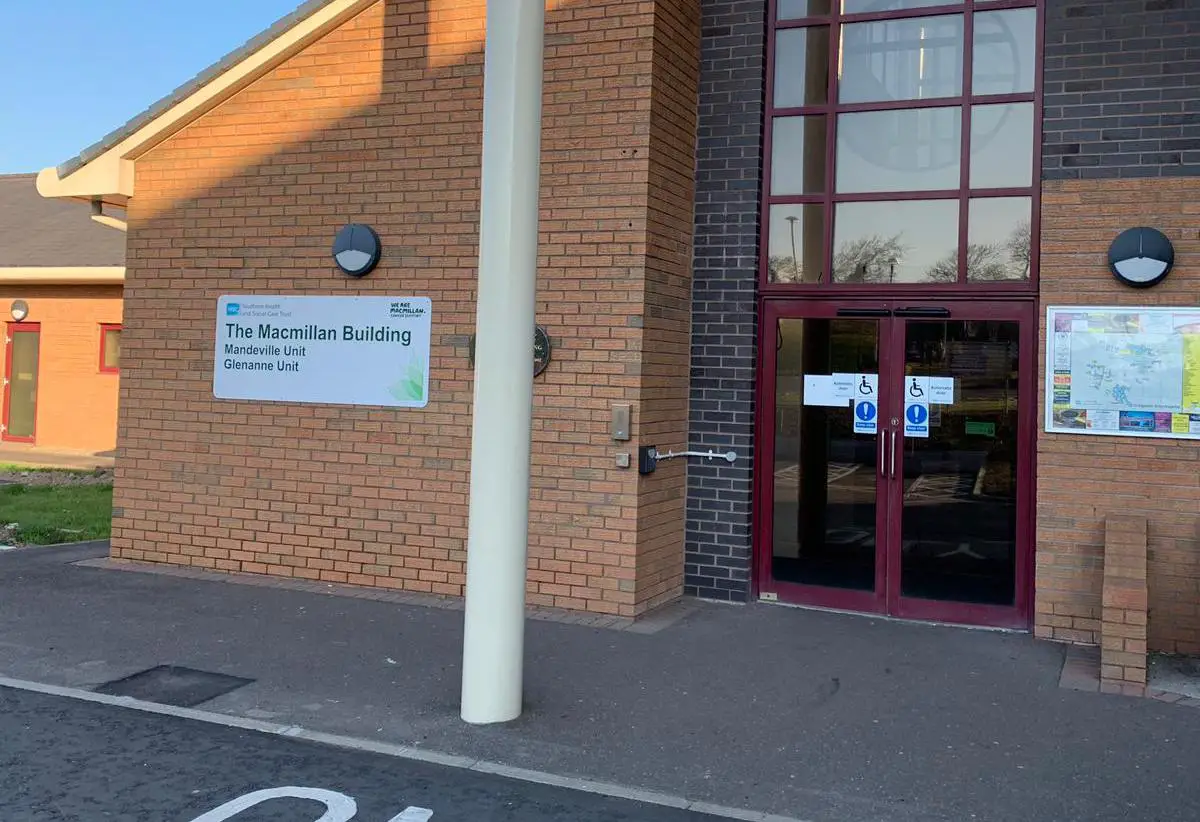 No evidence was gathered ahead of proposals being published to cut the number of breast cancer assessment units from five to three, it has been claimed.
The accusation has been levelled by a local breast cancer campaigner.
And it comes after he submitted a Freedom of Information request demanding answers to a series of questions from the Department of Health.
Gareth Hay made his request after Chief Medical Officer Dr Michael McBride, speaking earlier this month, said maintaining five breast cancer assessment units in Northern Ireland is simply not a "realistic or responsible option".
The current public consultation is underway into a proposals which would see the number of centres in Northern Ireland cut from five to three, with Altnagelvin, on the Glenshane Road in Derry/Londonderry, as well as at Antrim Area Hospital and the Ulster Hospital in Dundonald, staying open.
But both Craigavon and Belfast City Hospital would lose their assessment centres if the proposals goes ahead.
Dr McBride had urged people to have their say but said nothing had been decided.
He stated at the time: "Consolidating services on fewer sites would allow for the development of more resilient larger teams. This is in the interest of patients and staff as it will create a more stable service regionally.
"The Department would encourage patients, their families, HSC staff and the general public to respond to the consultation document.
"If anyone has better evidence-based proposals about how to build the resilience of this service, maintaining it in the future and deliver a standard level of care across Northern Ireland we want to hear them.
"We would stress that no change is not a realistic or responsible option."
Now breast cancer service campaigner Gareth Hay said he has attempted to access information from the Department of Health which he believes should have been available readily to hand.
He claimed the response to his request revealed that the Department of Health "do not hold the evidence base for their proposal to rationalise breast cancer care in Northern Ireland".
He had sought information relating to a 10-year period, between April 2008 and June 2018.
This included, among other things, monthly running costs for each trust unit, monthly summary of staffing, number of clinics carried out, number of patients seen at these clinics, monthly number of IR1 incidents for each trust unit, monthly summary of the number of patients seen from other trusts, and "any other information which may be gathered already or during the process of this request which would aide in the 'evidence-base' for a proposal to build the resilience of the service".
Mr Hay was informed that after consulting "various business areas" within the Department, the individual tasked with dealing with the request had been "reliably informed that this information is not held in the Department of Health (DoH)".
It was suggested that the information may be held in the individual trusts and contact details for each were provided.
Mr Hay said his FoI request was in direct response to the Chief Medical Officer's request for anyone with any better 'evidence-based' proposals to bring them forward.
But Mr Hay added: "When asked to supply the evidence anyone would need to do so, the Department has stated it does not hold the information.
"This undermines the Department's proposal which must now be withdrawn until the appropriate evidence is gathered and a new proposal developed.
"I understand the case for health care reform and fully support it, however, we cannot make changes to services without proper evidence-based assessment including in terms of equality and rural proofing changes to ensure patient care.
"Reforms should not be gambling with patients lives and causing the very great anxiety which many breast care service users have shared at various public meetings recently."
Mr Hay said he had since followed up and submitted Freedom of Information requests to all five trusts.
All have now acknowledged the request and "a few have indicated it will take time to gather – with a potential cost".
He claimed that this again "reinforces the point that no-one has gathered any evidence for this consultation at all".
The consultation on Reshaping Breast Assessment Services can be found on the Department website: https://bit.ly/2WCM3ud
Sign Up To Our Newsletter