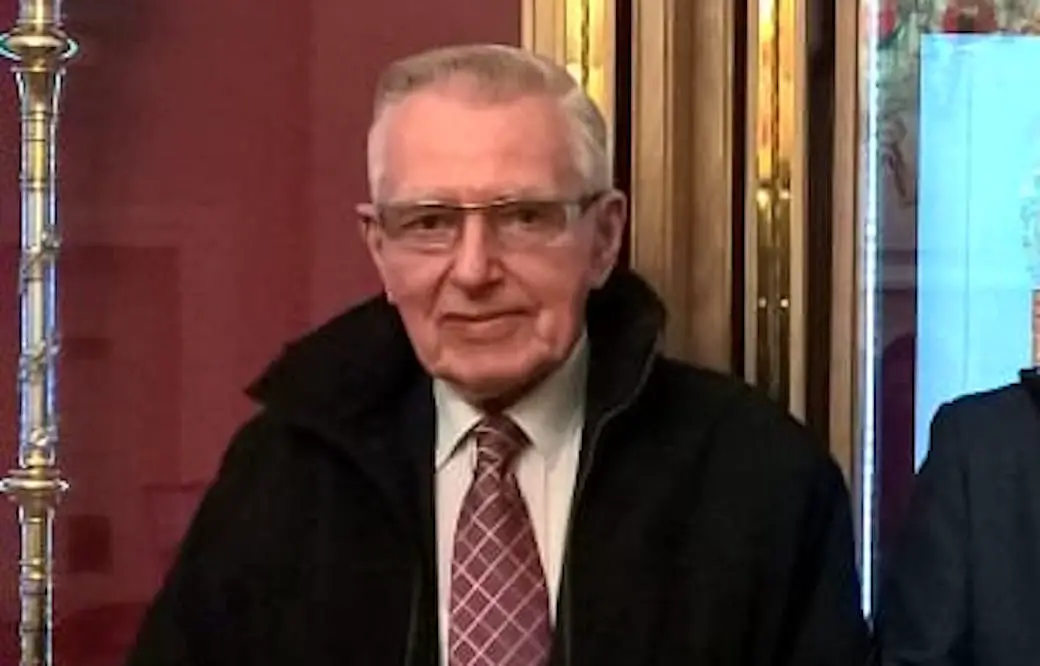 Armagh, Banbridge and Craigavon Council members paid tribute to their former and late councillor Woolsey Smith who was commended both for his work in the community and his character.
The father-of-six was surrounded by his family at Craigavon Area Hospital where he died after a lengthy illness earlier this month.
The 88-year-old served as a councillor in Craigavon from 1981 to 1989 and then again from 2001 to 2015; his son Robert followed him into politics and was a member of the ABC council for several years.
Alderman Stephen Moutray, speaking at the Council's last meeting of the year, was first to comment on the passing of his former DUP colleague, stating: "I knew him for 30 years, he was a man of strong Christian values.
"He was a quiet, unassuming and humble man who treated everyone the same no matter what their background was."
He added: "Those who perhaps were not familiar with Woolsey may have known his son Robert; he received an MBE from the Queen in 2006 and was even named the best grandfather in Northern Ireland in 2006.
"I speak on behalf of the part when I other my sympathies to Robert, his brothers and sister along with the rest of the family."
SDLP councillor Joe Nelson stated: "When I was first elected to council in 2011, he was the first person to speak to me; I thought at the time he is one of the DUP guys but he was always a gentleman.
"He would always have time to talk and regularly asked me how I was getting on."
Alderman Jim Speers, a long-serving UUP councillor, said that although he had not worked with Mr Smith but said Woolsey had connections to Cusher.
He stated Mr Smith carried out great work especially for the elderly in the community.
Alliance councillor Peter Lavery said that his party concurred with what had been said and commended Mr Smith's work in the central Craigavon area.
Sign Up To Our Newsletter