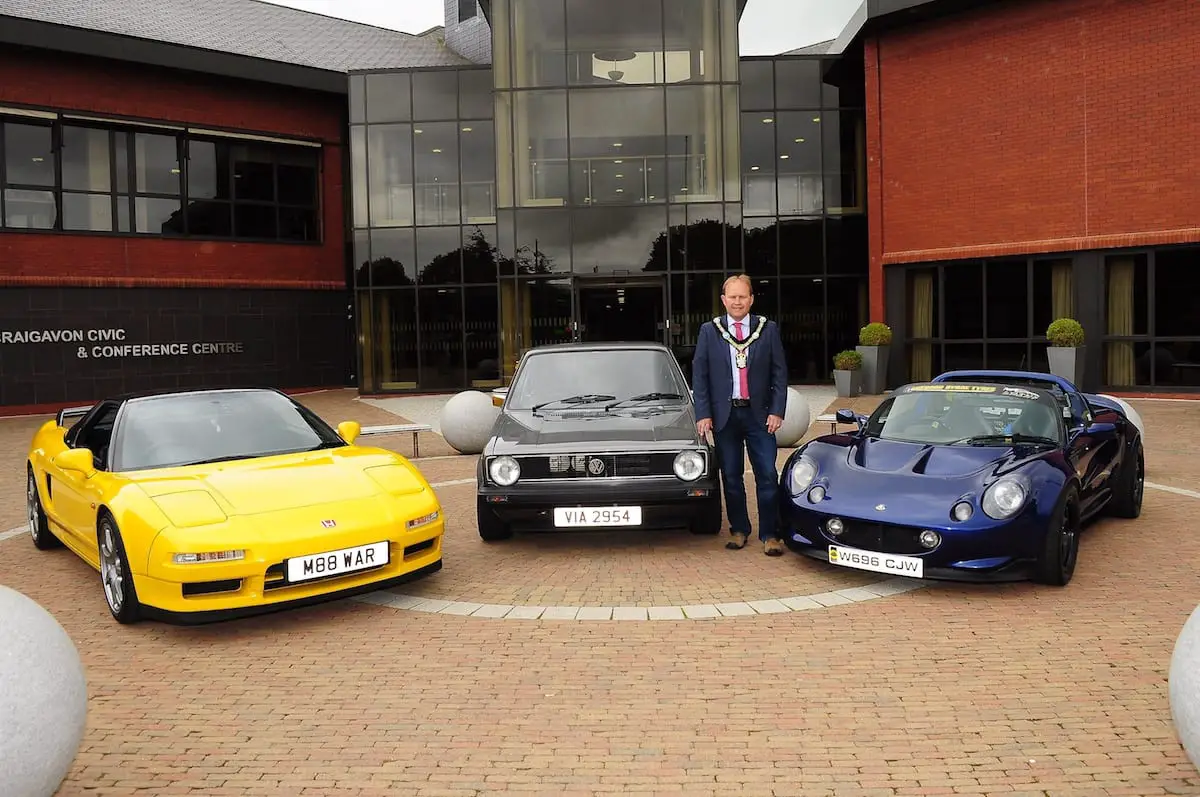 An exciting 'Cars and Coffee' morning will take place at Craigavon Civic Centre next week (August 24).
It will be Lord Mayor Gareth Wilson's first fundraising event for his chosen charity – Air Ambulance Northern Ireland – and he hopes to see you there to help him raise money while having a fun evening out with family and friends!
Organised in conjunction with Armagh Motorsports Association, 'Cars and Coffee' is taking place on Thursday, August 24 at 6.30pm and will see Craigavon Civic and Conference Centre taken over by around 60 very special cars – some of which will be a real once in a lifetime experience to see!
Think classics including the Lord Mayor's classic golf and super cars such as Lamborghinis, Lotus's and Ferraris and you can begin to imagine what the night has in store!
The Air Ambulance is a much needed resource for Northern Ireland and Lord Mayor, Councillor Gareth Wilson is looking forward to raising some much needed funds for the charity.
There will also be a refreshments stand on the night serving up hot teas and coffees, cold drinks and hot dogs to keep you fed and watered as you take in the sights!
There is no entry fee but people are asked to make a donation of their choice.
Sign Up To Our Newsletter