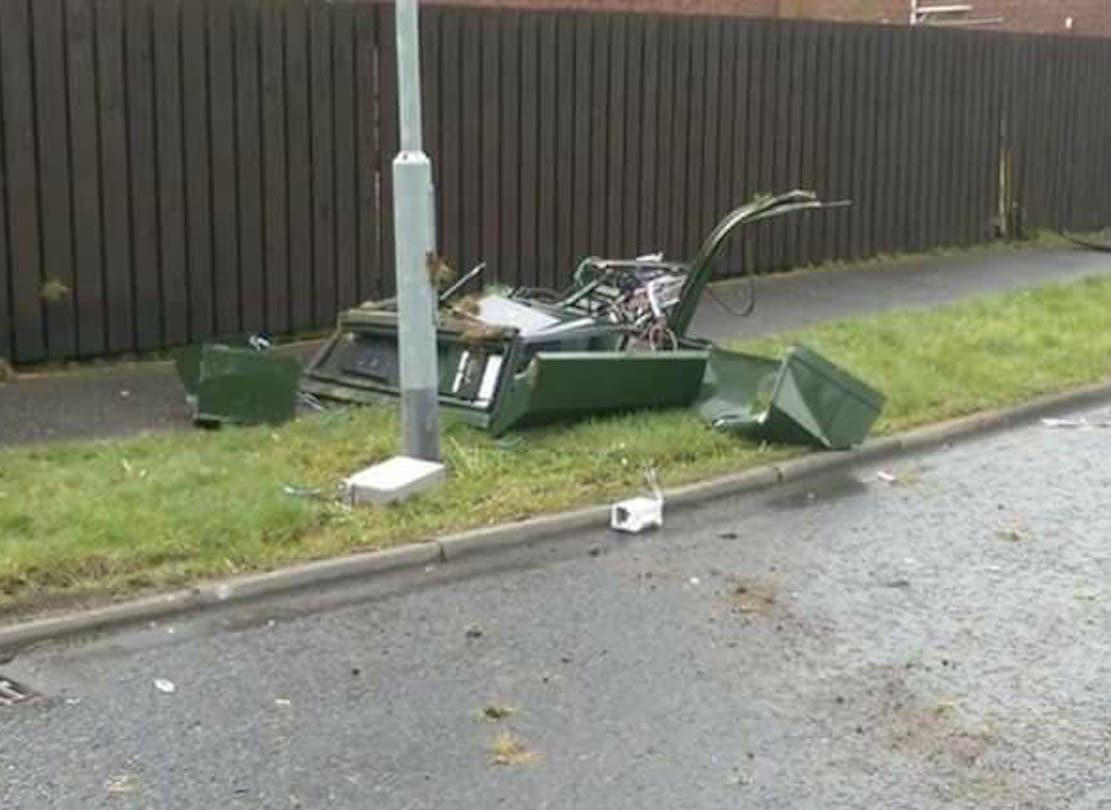 A car has crashed through several telephone cabinets and into the front of a house in Craigavon this afternoon (Thursday).
The incident happened in the Larkfield area of Craigavon.
An SDLP spokesperson from the area described the incident as bad and expects people in the area to have issues with internet over the next few days as a result of the crash.
"A car has left the road took out two telephone grid boxes," read a post by SDLP Upper Bann.
"[The car] went through a garden and has hit a house on the front row. Telephone and internet access will most probably be affected over the next few days as there are wires and cables everywhere.
"Thomas Larkham has been in contact with Open Reach in relation to the telecommunications boxes and are sending engineers urgently to repair.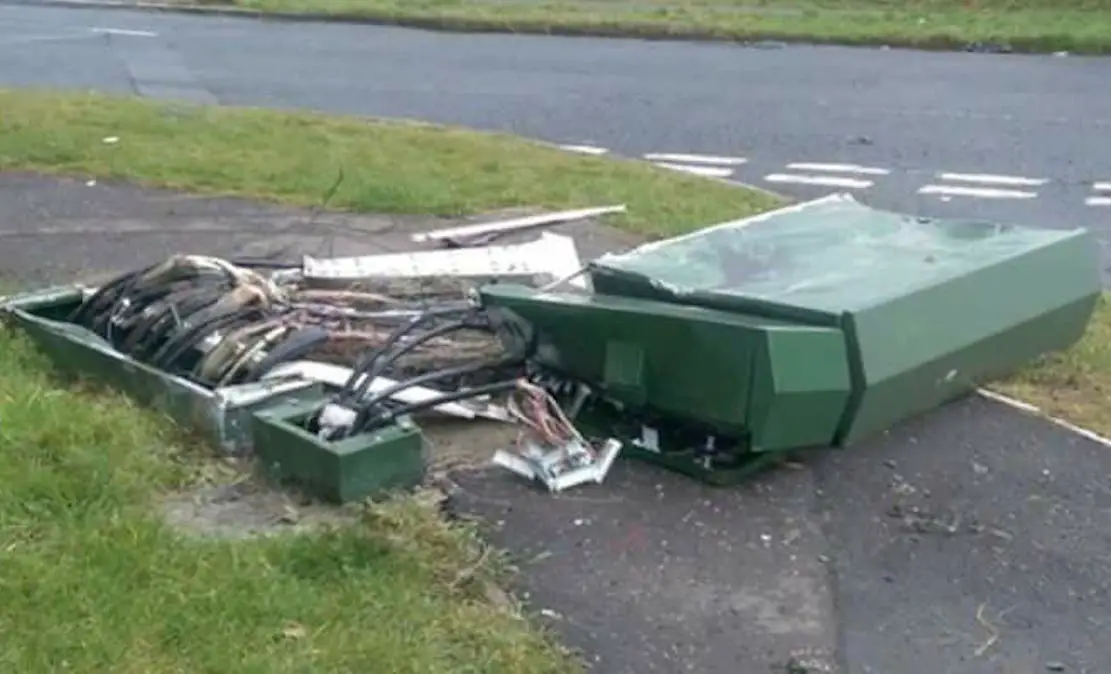 "If anyone is experiencing problems with telephones or internet please let us know and we will pass the message to the engineers."
A PSNI spokesperson said: "Police along with other emergency services attended the scene of a one vehicle road traffic collision in the Larkfield Meadows area of Craigavon earlier today (Thursday, 29 March).
"There have been no reports of any injuries as a result of this incident at this time."
*Photo: SDLP Upper Bann
Sign Up To Our Newsletter