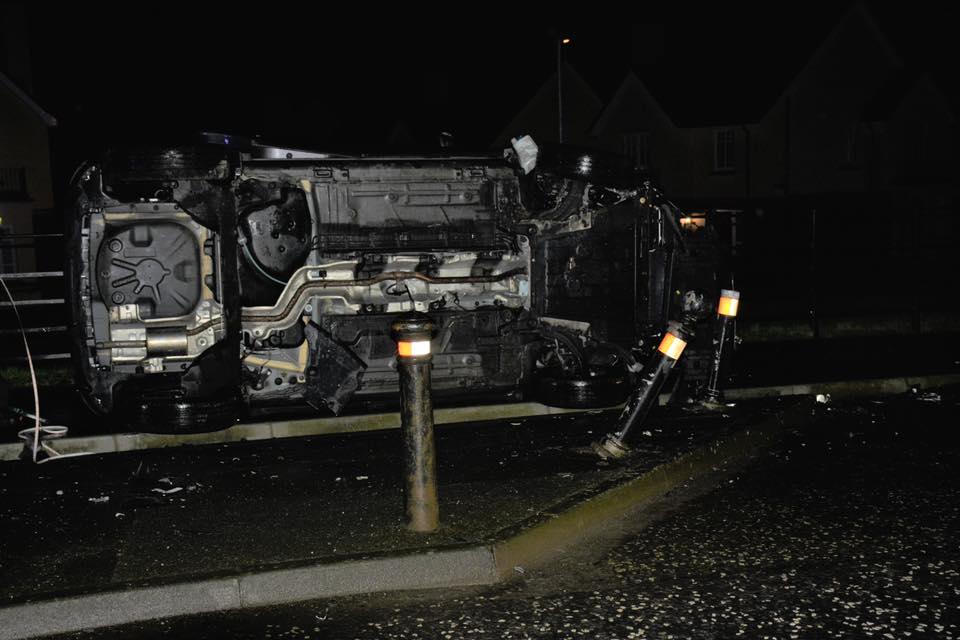 A car toppled over as it made its way through a traffic calming chicane in Aghagallon on Friday night.
Growing traffic volumes in the village led to a desire to have the chicanes removed by residents.
Posting the images online, an SDLP representative in the area said it was always an accident waiting to happen.
"For years now I have been harassing the DfI Roads to do something about the traffic calming chicane in Aghagallon," the post read.
"Development in the village and increased traffic volumes at peak times through the village was an accident waiting to happen. WELL NOW IT HAS …….I call on the DfI to urgently address this issue given the funding that will be coming their way."
Alliance councillor Peter Lavery said his thoughts were with those involved in the accident yesterday evening and thanked the emergency services for their swift response.
He also echoed the SDLP's sentiments.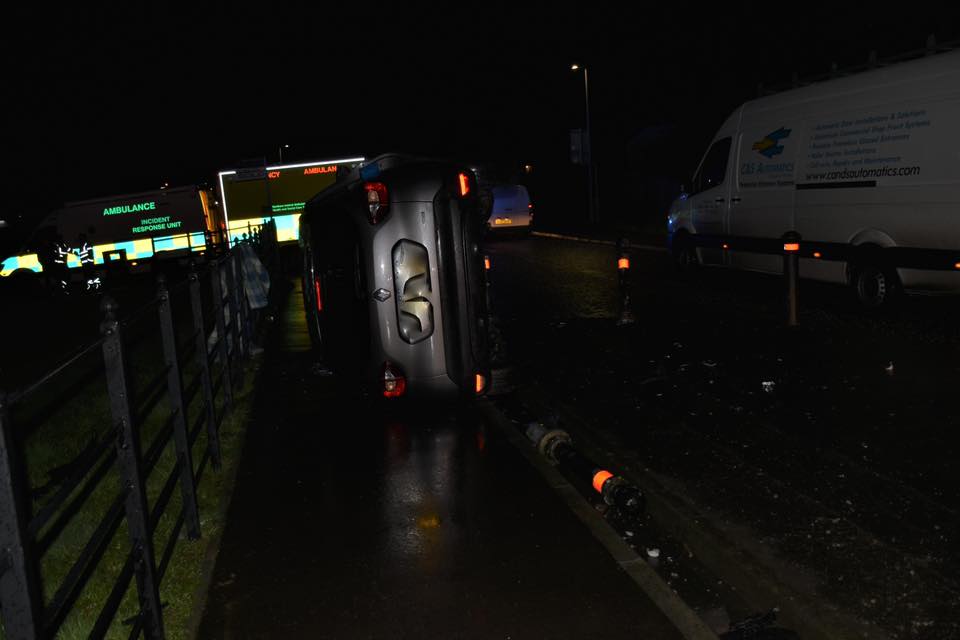 "This has been one of a number of accidents and near misses that have involved the traffic islands in Aghagallon," he explained.
"There have been numerous requests for their removal but DfI have declined to do so.
"Indeed there is a current petition in the village to have them removed. I will be seeking an urgent meeting with DfI representatives to underline the need for the removal of these traffic islands and hopefully this latest incident will encourage them to change their minds."
Sign Up To Our Newsletter