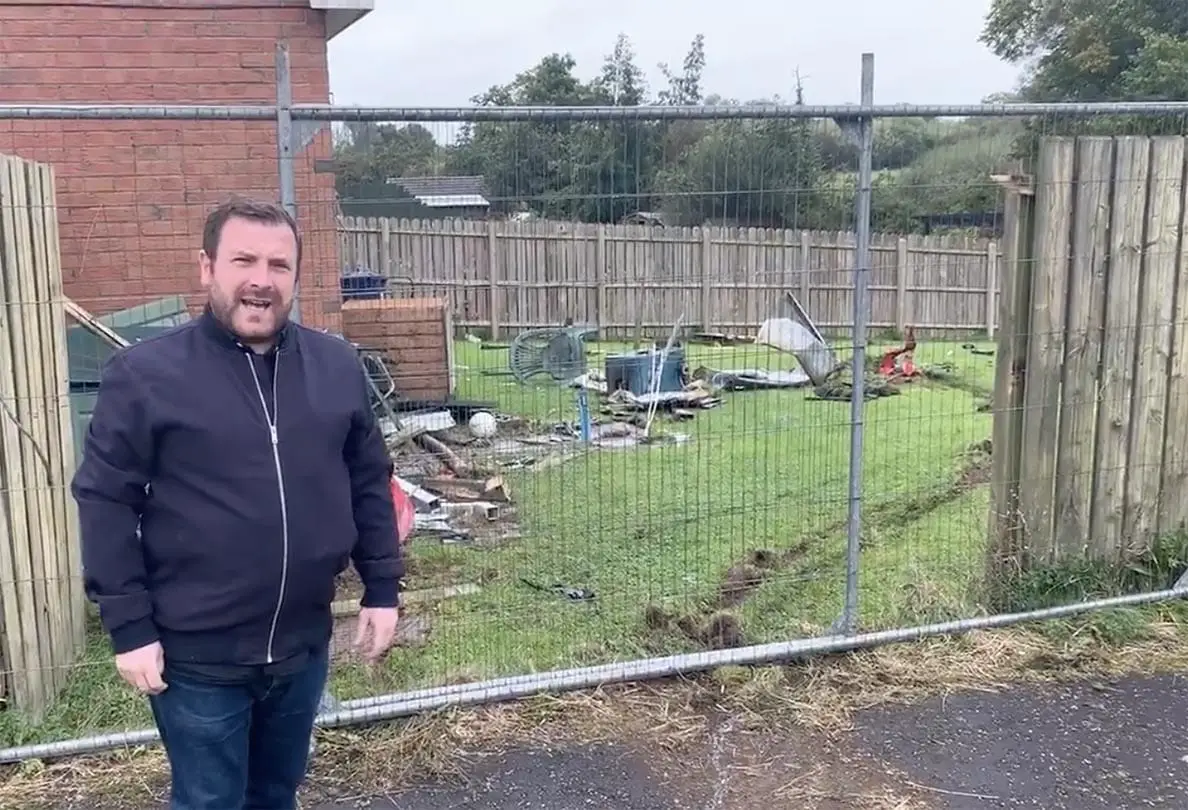 A car crashed through a fence and into the back garden of a family home in Craigavon – the SEVENTH time this has happened at the property.
A 23-year-old man has been after ploughing his vehicle through the fence of the house at Old Court Manor in Craigavon shortly before 4am this morning (Friday).
A PSNI spokesperson said: "Police received a report of a damage only, hit and run collision in the Old Court Manor area of Craigavon, at around 3.45 am this morning.
"Police attended the scene and located the vehicle in the garden of a property in the Old Court Manor.
"A 23-year-old man was arrested on suspicion of dangerous driving, driving with excess alcohol in breath, failing to stop where an accident occurred causing damage, failing to remain where accident occurred causing damage.
"He remains in custody at this time."
SDLP councillor Thomas Larkham visited the scene and described it as "totally and utterly shameful".
"The destruction has been caused by a car which has crashed into this property for the seventh time. This is totally and utterly shameful," he said.
"Roads Service need to get their act together and come out and do something; stop this madness.
"We have a family who live here who are ultimately putting their lives at risk every single time they set foot in their back garden. That is unacceptable and I will not rest until this issue is dealt with now.
"I will not allow this issue to be swept under the carpet any longer. This family deserves peace."
Newsletter
Sign up for our weekly newsletter here.