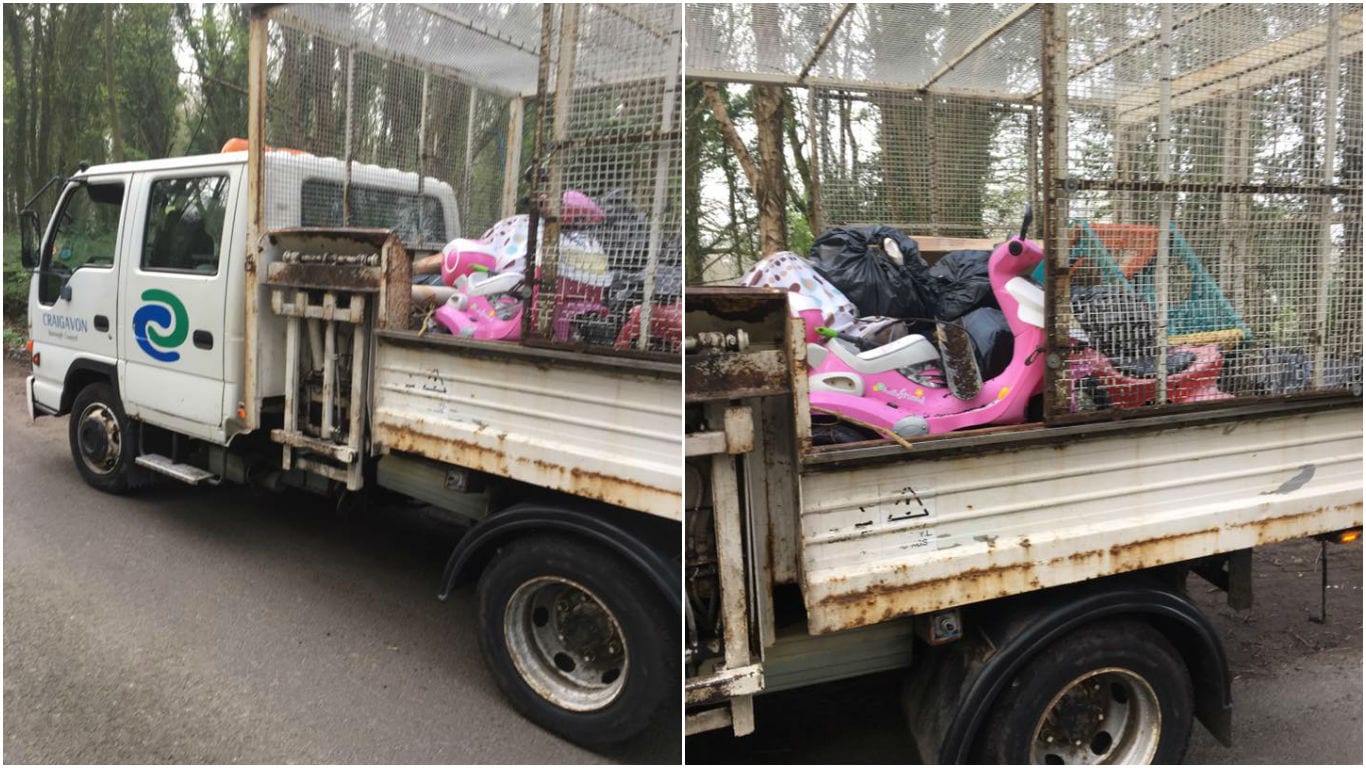 Armagh City, Banbridge and Craigavon Borough Council has confirmed its bulky waste collection service will be ramped up across the borough imminently.
Council's head of environmental services, Barry Patience has confirmed the bulky waste service will increase from one collection day to two in Armagh by April 19 and from one to two collections in Banbridge from Monday, April 12.
Mr Patience also confirmed that in Craigavon the service, which has not been running at all in recent weeks, will resume today (Monday).
Mr Patience confirmed these dates in response to a question from Councillor Keith Haughian.
"I am hoping to get an update on where we are at with our bulky waste collection service," said the Lurgan councillor.
"In the past few months we have not been able to offer the service as to when and in what form bulky lifts will return."
In response, Mr Patience confirmed the dates to members and also offered some form of explanation as to why the service had been reduced.
"It is an ongoing issue and is simply to do with the number of HGV drivers we have available to us," said Mr Patience.
"At present our absence rate is between 16 and 18 per cent and as we approached the end of the leave year, leave was also being used.
"As previously requested, there will be a report brought to committee next with information about the trial offering it as a free service.
"However, it will be a tricky one as this year has been full of disruptions."
Welcoming the update, Councillor Haughian said he was glad to hear the service would be returning in Craigavon and wondered if the lack of this "essential service" could be linked to an increase in fly tipping.
"The fact the service had gone from three collections to zero in Craigavon means I, and I am sure other local members, have been inundated with questions about the service and I wonder if it has anything to do with the fairly substantial increase in fly tipping," he said.
Read more: Litter-strewn Armagh streets prompts call for bigger bins and frequent emptying
"I am glad to hear there is a paper coming next month on the issue and I would go as far as to say, in my opinion, the bulky waste collection service is an essential service.
"However, I do understand the absentee level is disrupting the service and at 16-18 per cent, that is a huge number but that is another challenge in itself."
It has previously been confirmed the trial of a free bulky waste collection was for one year and prior to this trial, the paid for service had generated £25,000-30,000 per annum in revenue for Council.
Noting Mr Patience's assurance a report on this matter would be brought to next month's committee meeting, SDLP councillor, Ciaran Toman, who requested the report during March's committee meeting, expressed his disappointment it was not brought before this meeting.
"In March I brought the same item to the committee's attention," said the Lurgan councillor.
"I was of the view the report would be coming to this meeting of the committee but it is disappointing that we find out tonight that is not the case."
Sign Up To Our Newsletter