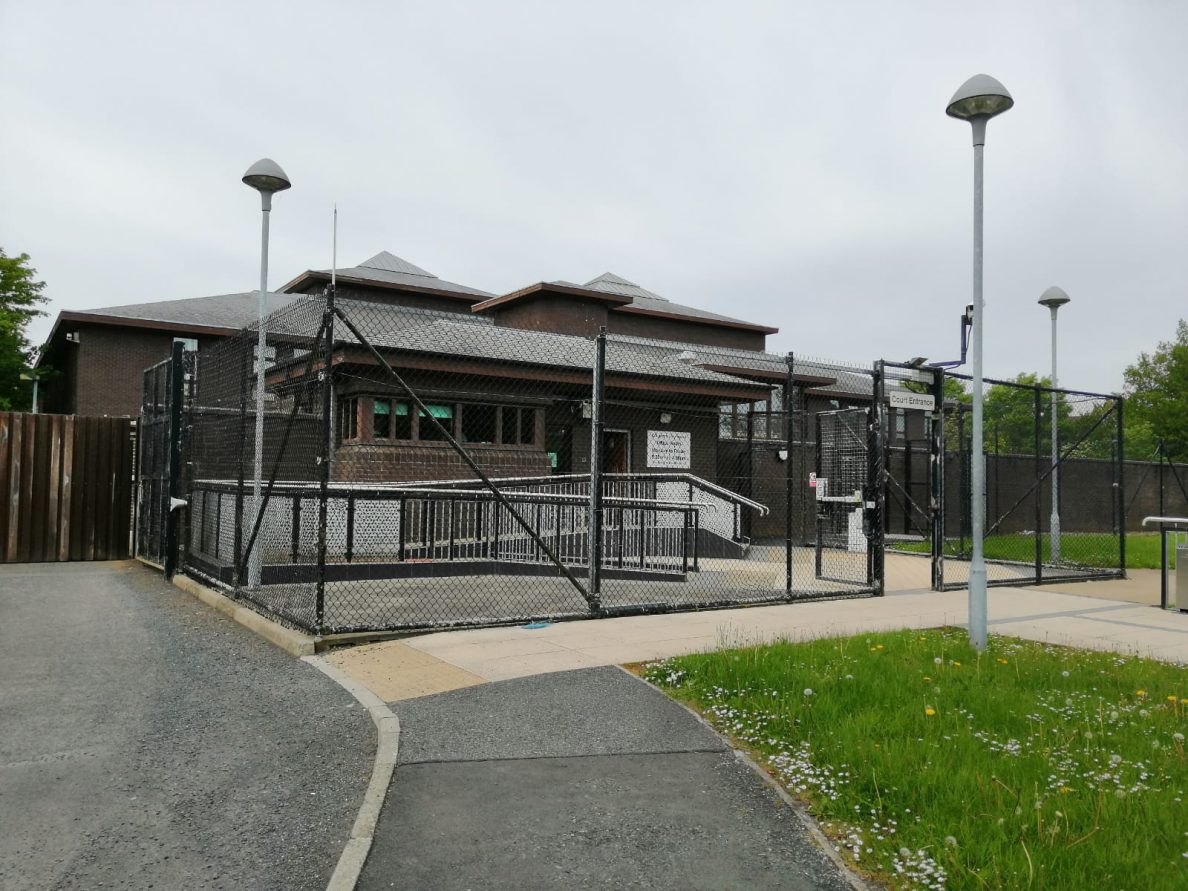 Two brothers have both been handed lengthy prison sentences for after admitting burglary and assault on police.
The two men, originally from Dublin, appeared before court with 145 previous convictions between them.
Sean Caffrey, 26, and Thomas Caffrey, 30, both of no fixed abode, pleaded guilty to two counts of burglary with intent to steal and two counts of assault on police at Craigavon Crown Court on Thursday.
The younger of the two brothers also faced a single charge of criminal damage.
Both appeared before the court for sentencing after pleading guilty at arraignment.
The set of charges that they faced related to two separate incidents dating back to 2017.
The first occurred on August 30. Court heard the two entered Herron's Country Fried Chicken in Newcastle as trespassers.
The owner did not realise the property had been broken into until the next day.
Upon viewing CCTV, two males were seen entering through a side door which had been left upon.
They were in the building for a bit less than a minute and took nothing.
Deputy County Court Judge Gemma Loughran commented that this offence had been "opportunistic".
The second incident occurred on November 15. On this occasion the men used a crowbar to gain access to the Today Local store in Dromara.
Three men were spotted on CCTV but only the two Caffrey brothers had been identified.
Court heard upon his arrest Sean Caffrey attempted to spit at one officer and took a notepad from another causing a laceration to their finger.
He also ripped up paperwork belonging to the officers which led to the criminal damage charge.
Thomas Caffrey also spat at officers and ripped open an evidence bag.
Deputy County Court Judge Loughran stated: "The pre-sentence report tells us you are both originally from Dublin and moved to this area with your mother.
"Your mother passed away in July 2015, your father has an alcohol problem and your family was known by social services.
She continued: "Neither of you has been willing to avail of services and left school without formal education.
"You both have a history of drugs and whilst in prison have been on suicide watch due to you not wanting to be without the substances."
It was heard the pair had surrendered themselves into custody after losing their address and that there was a worry of where they would live following their release.
Sean Caffrey came before the court with a more significant record of 85 prior convictions, five of which were for burglary.
He had previously served a prison sentence for a similar offence.
Deputy County Court Judge Loughran commented: "It is very sad to see this sort of offence repeated."
Meanwhile, Thomas Caffrey had 60 previous convictions, two of which were for theft.
Deputy County Court Judge Loughran stated: "It is small wonder that in the light of your records, probation has assessed you as having a high likelihood of reoffending."
It was heard that both individuals had written letters to the court.
In his, Sean Caffrey referred to his drug and alcohol misuse along with his negative peer association.
Thomas Caffrey claimed to be one-year drugs free and studying with hopes of joining the hospitality trade.
Deputy County Court Judge Loughran said: "The most serious of burglary charges is that relating to private dwellings but it must be seen how they can affect small business owners.
"It may not be their home but it still causes anxiety that the security of the property has been compromised."
She continued: "Spitting on a police officer is an awful act. Police officers are public servants. They investigate crime, protect the public and stop crime.
"None of them would like to be spat on, it is very demeaning".
Sean Caffrey was sentenced to 28 months, 14 months of which will be spent in custody and the remainder on licence.
Due to his lesser record, Thomas Caffrey was sentenced to 26 months, 13 months in custody and the rest on licence.
Sign Up To Our Newsletter