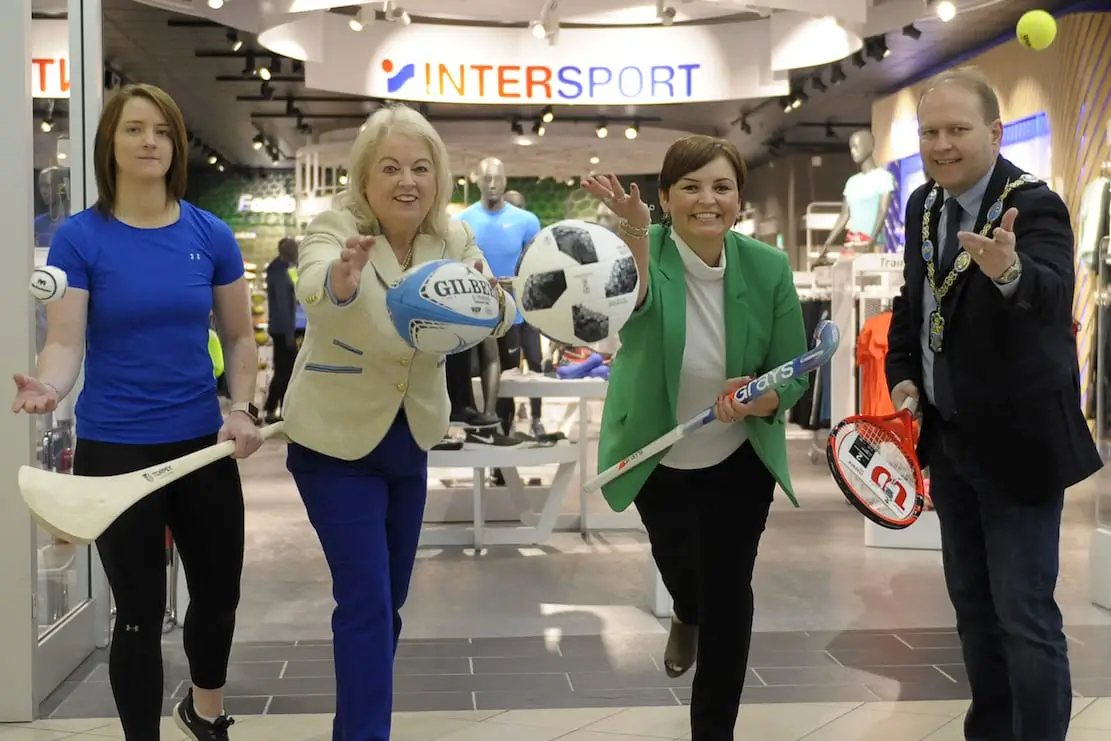 The spotlight is ready to shine on the borough's young sporting champions as nominations are now being accepted for the Armagh, Banbridge and Craigavon Junior Sports Awards 2018!
Organised by Armagh Banbridge and Craigavon Sports Forum in association with Armagh City, Banbridge and Craigavon Borough Council, the awards recognise the wealth of young sporting talent in the borough and celebrate the achievements of those who have excelled in their chosen sport.
The awards were launched at The House of Sport Intersport in Rushmere shopping centre by Lord Mayor, Alderman Gareth Wilson, along with Chairperson of the forum, Edith Jamison, House of Sport Intersport's Mandy Morrow and Denise Watson, compere for this year's awards which will take place at a glittering gala event on Friday 28 September in Craigavon Civic & Conference Centre.
Speaking at the launch the Lord Mayor said: "I am delighted to launch the Junior Sports Awards to recognise and celebrate the successes this year of the young people of our Borough.
"It is also a wonderful opportunity to acknowledge the dedication of coaches and volunteers for all of their hard work".
Nominations are sought in the twelve categories of Junior Male, Junior Female, Junior School Team, Junior Club Team, Youth Male, Youth Female, Youth School Team, Youth Club Team, School Coach, Club Coach, Volunteer and Sports Person with a Disability.  Details of the age range for each category is available on the nomination form.
Nomination forms are now available from all council leisure and community facilities across the Armagh City, Banbridge and Craigavon Borough Council area. The nomination form can also be downloaded from the council website at www.armaghbanbridgecraigavon.org.
Completed forms must be returned to Laura O'Hagan, Junior Sports Awards, Old Technical Building, 3 Downshire Road, Banbridge, Co. Down, BT32 3JY or emailed to laura.ohagan@armaghbanbridgecraigavon.gov.uk before 12noon on Friday 22nd June 2018.
For further information contact the Sports Development Department on 028 3752 9636 (Armagh), 028 4066 0605 (Banbridge) or 028 3831 1693 (Craigavon).
Sign Up To Our Newsletter