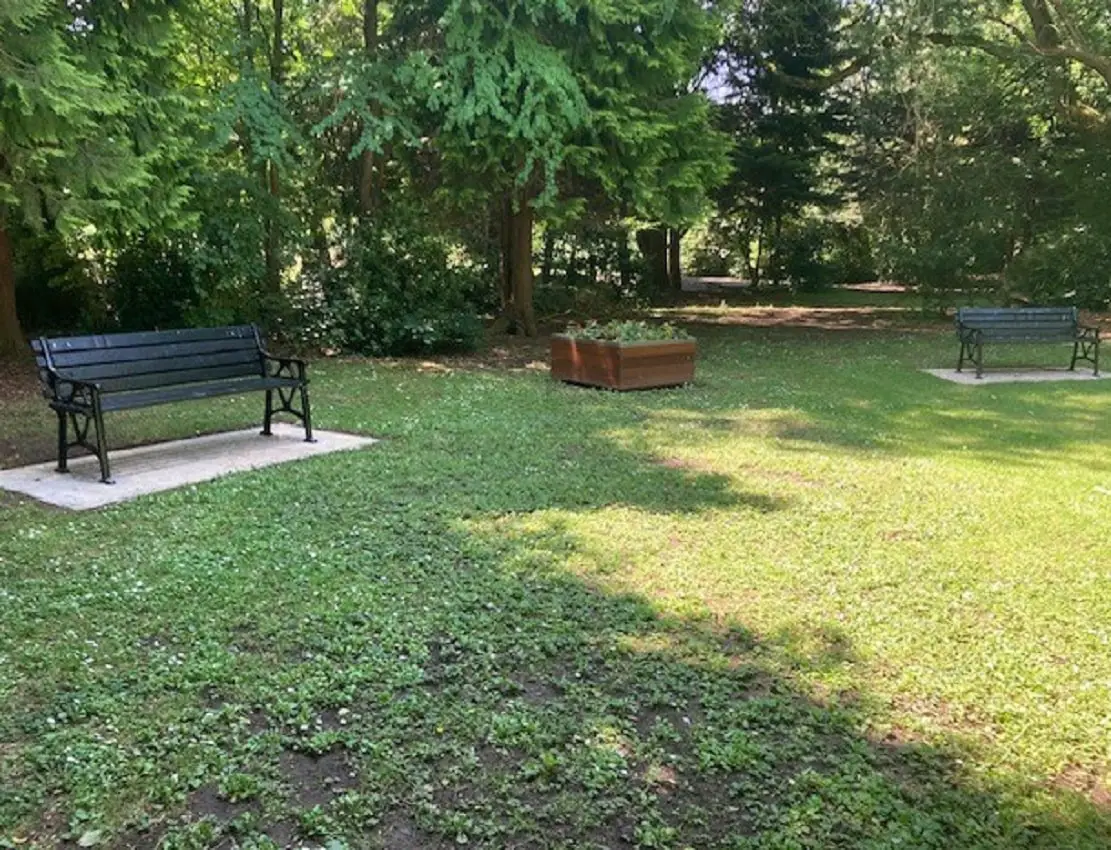 After more than four years of campaigning, an inclusive, commemorative space for those who have lost a child has opened in a Craigavon park.
First discussed in early 2019, plans to install a memory bench in Tannaghmore Gardens were originally approved in November 2020 following a campaign by Danielle Donohoe – who lost one of her twin daughters during her pregnancy – and supported by Councillor Julie Flaherty.
At the time, Councillor Flaherty's proposal was seconded by the then Craigavon councillor Declan McAlinden who praised both women for their efforts to bring the "tremendous proposal forward".
Expressing her delight that the memorial garden is finally a reality, Councillor Flaherty, who lost her son Jake in 2013, said she was glad to see anyone who needs it now has a "little space to sit, think and dream".
"This is another one that took a lot of work, patience and time over what turned into a long number of years," said the UUP councillor.
"I've been over to it already, there are a few little things to finish off and a lovely little plaque to go on the benches but it is open to anyone. For those who need it, for those who feel it or for those who don't know where to go, here is a little space to sit, think and dream.
"I am very fortunate in ways, I have a lovely grave to visit but many parents do not, or they don't feel they can cope with a cemetery. That is what this site is for."
Craigavon councillor Catherine Nelson chaired council's leisure and community services committee in 2019/20 and said the space would allow "families to come and reflect on child and baby loss".
"This means so much to me personally and it is for every friend or family member I know who has experienced the loss of a baby or child before their hearts were ready. I hope this little space brings you some comfort and lets you feel closer to your little angel,"  the Sinn Féin group leader said.
Speaking to the Local Democracy Reporting Service in November 2020, Ms Donohoe said she "felt so alone" following the loss of her little girl (Ellie) and hoped the space would give "families a place to grieve and reflect, whilst also potentially addressing awareness around the topic".
"Baby loss affects one in four pregnancies," said Danielle. "That is a devastating statistic and the messages coming into my inbox at the time made that statistic all the more sobering.
"Yet sadly, the silence and stigma remains in our communities. That got me thinking about how we could create an open and inclusive space locally, that would give families a place to grieve and reflect, whilst also potentially addressing awareness around this topic.
"Messages from those who had lost babies early in pregnancy made we very aware of how many affected families don't have a physical place or memorial plot to visit and they yearned for a sense of attachment to their babies. That is something I wanted to address."
Danielle also told of her hope that the memorial garden could be somewhere "bright and cheerful" to bring Ellie's surviving twin sister Elsie as she grows up.
"The loss of a baby is unfortunately part of many people's reality and I wanted to acknowledge that by having this space in a public place which is accessible to all – not behind closed gates like a shamed secret or governed by any denomination," she said.
"This is a small step but I really hope it will give grieving families a spot to go and reflect and feel a special closeness to their little angles, whilst still having the additional walks, beauty and amenity of the park available to them."
If you, or anyone you know, has been affected by this issue, help and support is on offer from Sands Northern Ireland, here.
Sign Up To Our Newsletter