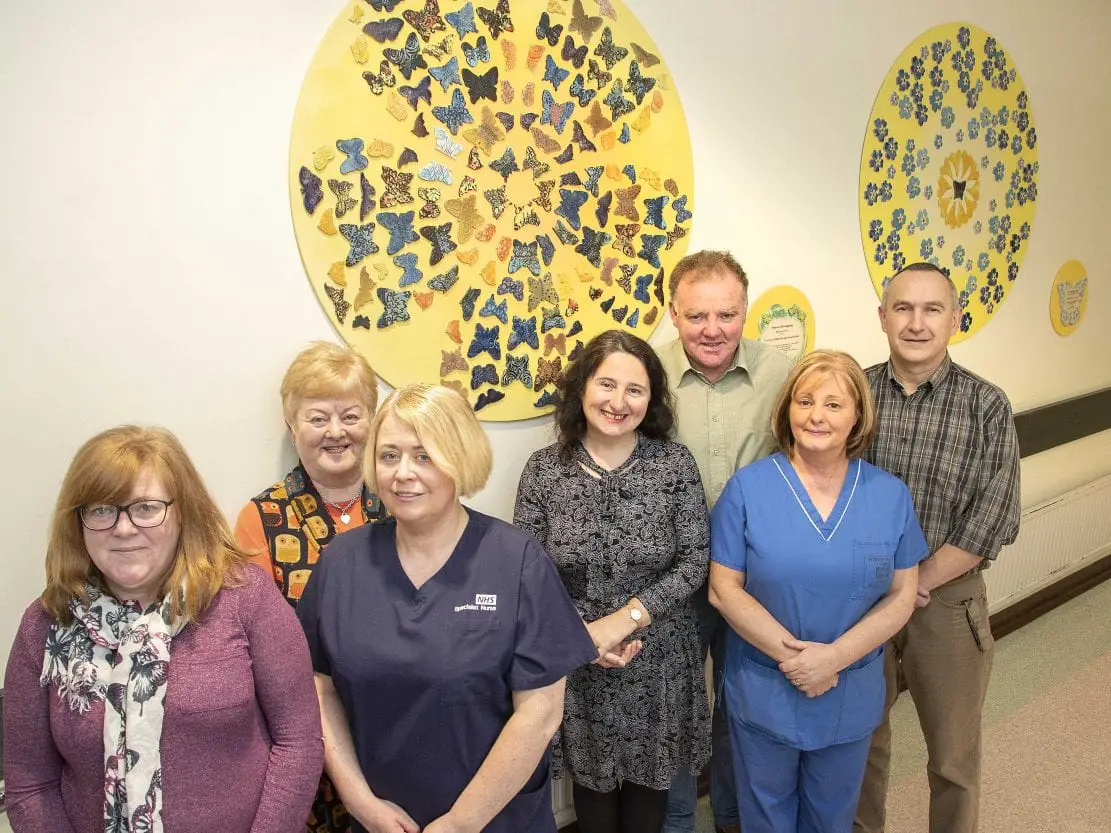 Three very special ceramic art works encouraging people to join the organ donor register have been unveiled at Craigavon Area Hospital.
And among those attending the official unveiling was Linda McCabe, whose son Fintan died in January last year after choking on food at his home.
The family of the Lurgan boy bravely made the decision to donate the 17-year-old's organs to give others the gift of life.
Also attending was another who has reason to advocate organ donation; Felix McCartan received a double lung transplant last year.
All are hoping that others will consider signing up to the register in the hope that more lives can be saved.
The three ceramic artwork pieces have been installed in the Intensive Care corridor at Craigavon to recognise the 'gift' of organ donation, with similar also planned for Daisy Hill Hospital in Newry.
Diane McCormick, a ceramic artist from Dungannon created the artwork entitled 'Hope and Thanksgiving'.
It consists of three large circles detailed with butterflies symbolising new life and the forget-me-not flower meaning, no donor will ever be forgotten.
Siobhan Rooney, Non-Executive Director and Chair of the Organ Donation Committee, said: "Transplants are one of the most miraculous achievements of modern medicine.
"But they depend entirely on the generosity of donors and their families who are willing to make this life-saving or life-enhancing gift to others.
"One donor can save the life of several people and improve the quality of life of many more.
"The more people who pledge to donate their organs and tissue after their death, the more people stand to benefit.
"We at the Southern Trust wanted to recognise and thank those who have donated their organs by installing this beautiful artwork that will forever remind their friends and families of the extremely generous donations they made and symbolise the new life that their gift has given to others.
Sign Up To Our Newsletter