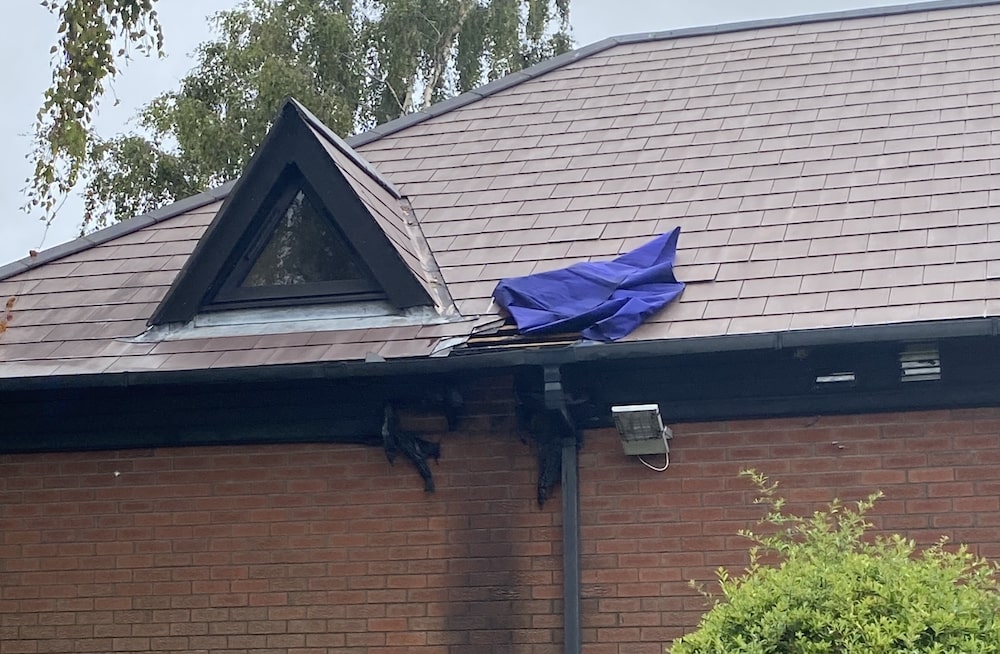 Arsonists removed slates from the roof of a Co. Armagh church and set it alight from the inside during the early hours of this morning.
The attack on St Saviour's Church in Craigavon has been branded "reprehensible".
Police are appealing for information following the incident in the Drumgor West Road area at around 4.20am.
Northern Ireland Fire & Rescue Service were already in attendance and dealing with the fire when police arrived.
Sergeant Carolan said: "It is believed that slates were removed from the roof of the premises with something dropped through and set alight.
"Damage was caused to the inside of the property following the incident, with no one reported inside the premises.
"Enquiries are continuing and at this stage, the fire is being treated as deliberate.
"We would appeal to anyone who witnessed anything suspicious in the area to contact police on 101, quoting reference number 222 22/07/20. You can submit a report online using the non-emergency reporting form via http://www.psni.police.uk/makeareport/ or you can also contact Crimestoppers anonymously on 0800 555 111 or online at http://crimestoppers-uk.org/ ."
DUP MP Carla Lockhart has called for anyone with information to contact the PSNI.
"I am shocked to learn of this attack on a local place of worship," said Ms Lockhart.
"Attacking a church that does so much positive work in the local community truly is reprehensible. Those who engage in such mindless behaviour contribute nothing to our society but hurt and harm.
"I urge the community to work alongside the PSNI to being the perpetrators to justice. I have visited the church and spoken with partitioners and Mr Morrison. They are determined not to let this deter their Christian witness in the local area."
Party colleague, Councillor Margaret Tinsley, added: "This is a shocking incident, and my thoughts are with the Rector, Myrtle Morrison, and the congregation at St Saviour's.
"A church is a place of sanctuary and hope for many, and I know this attack will cause much upset to many in the local community."
SDLP COuncillor Thomas Larkham said he has visited the scene and spoken with police and Rector, Myrtle Morrison.
"I am appalled by this news which is to be utterly condemned," he said.
"St Saviour's is one of many Churches within the Brownlow and Central Craigavon area who work tirelessly together for the betterment of the whole community and most recently was one of many organisations providing support and assistance to those most in need throughout lockdown.
"This is not only an attack on a place of worship but indeed on our entire community. The mindset of those responsible defies logic.
"There is some fire damage to the roof of the Church and thanks to the swift actions of the Fire Service and those good Samaritans who raised the alarm things could have been very different."
Alliance Councillor Eóin Tennyson called it an "act of hate".
Councillor Tennyson said: "This was a shocking and disgusting attack on a place of worship. It was an act of hate. Everyone should be free to attend their place of worship without fear of intimidation.
"Whoever damaged St. Saviour's must be condemned in the strongest possible terms and I would urge anyone with information to pass it to the police as soon as possible."
Sign Up To Our Newsletter