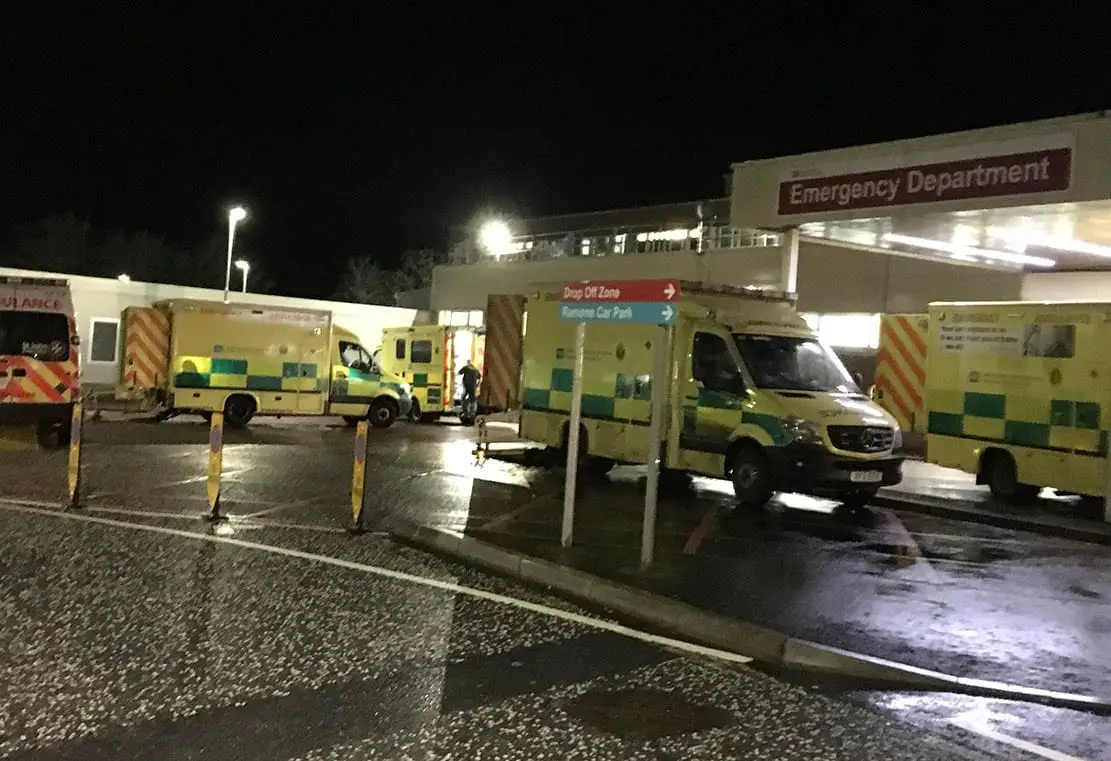 Ambulances are being diverted away from Craigavon this evening (Sunday) as the hospital is "under extreme pressure", the Southern Health Trust has confirmed.
Not for the first time in recent weeks, or even months, the Trust is urging people to stay away from the Emergency Department if they can.
They have also appealed to any staff available this evening to come to work please which "will enable us to open additional beds".
"Craigavon Area Hospital is under extreme pressure – we are at full capacity," the alert from the Trust read.
"There are long waits in our Emergency Department and high numbers of Covid-19 inpatients. We have taken the decision that ambulances will be diverted to hospitals elsewhere in the region – only in immediate life threatening situations will ambulances be going to CAH."
The Trust say they have taken the decision "in the interests of patient safety" and have asked for the public's support.
"Please do not attend ED in CAH unless you need immediate help and do not request an ambulance unless in an emergency. Huge thanks to our HSC colleagues for their support."
Sign Up To Our Newsletter