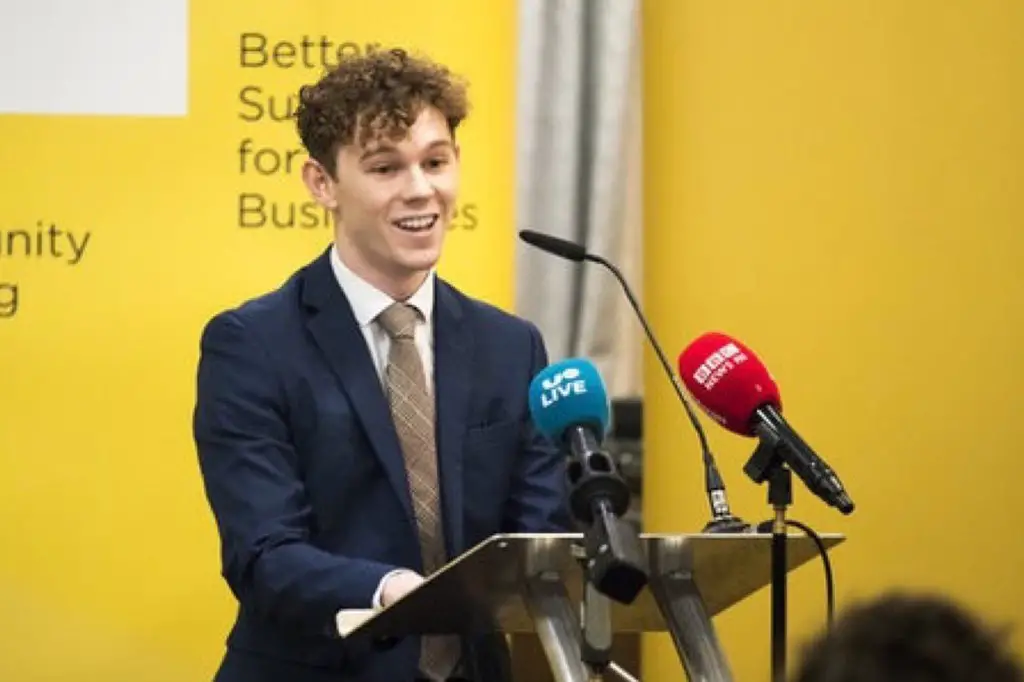 Eóin Tennyson will stand for Alliance in Upper Bann in any forthcoming General Election.
Mr Tennyson, who was elected as Councillor for the Lagan River area of the constituency in May's Council Election, said it was a chance for those backing Remain and opposed to a no deal Brexit to have their voices heard.
"Recent polling suggests Alliance has every chance of performing strongly in Upper Bann, where we will be building on the good work of our local Councillors in showing a strong commitment to uniting our community, promoting equality, tackling the climate emergency and delivering strong public services," he said.
"This Parliament will determine our future relationship with he European Union. It is therefore vital that voters in Upper Bann have their voices heard.
"A vote for Alliance is a vote to stop Brexit and a vote for a more fair, shared and prosperous future for everyone in Northern Ireland.
"People here want a no deal Brexit taken off the table, but our incumbent DUP MP has instead gambled with our futures: chasing a hard Brexit that puts jobs at risk and threatens the stability of our community.
"This does not have to be a choice between a Brexiteer DUP MP and an abstentionist Sinn Féin MP, as the Alliance Party are offering a clear cross-community alternative.
"The surge in support for Alliance at the recent European and Council elections saw three Alliance Councillors elected to Armagh City, Banbridge and Craigavon Borough Council, as well as Naomi Long elected as MEP for Northern Ireland.
"If those elections showed anything, it's if people come together and vote Alliance, they can elect a progressive, inclusive and pro-European MP for Upper Bann who will stand up for them amid the chaos at Westminster."
Sign Up To Our Newsletter