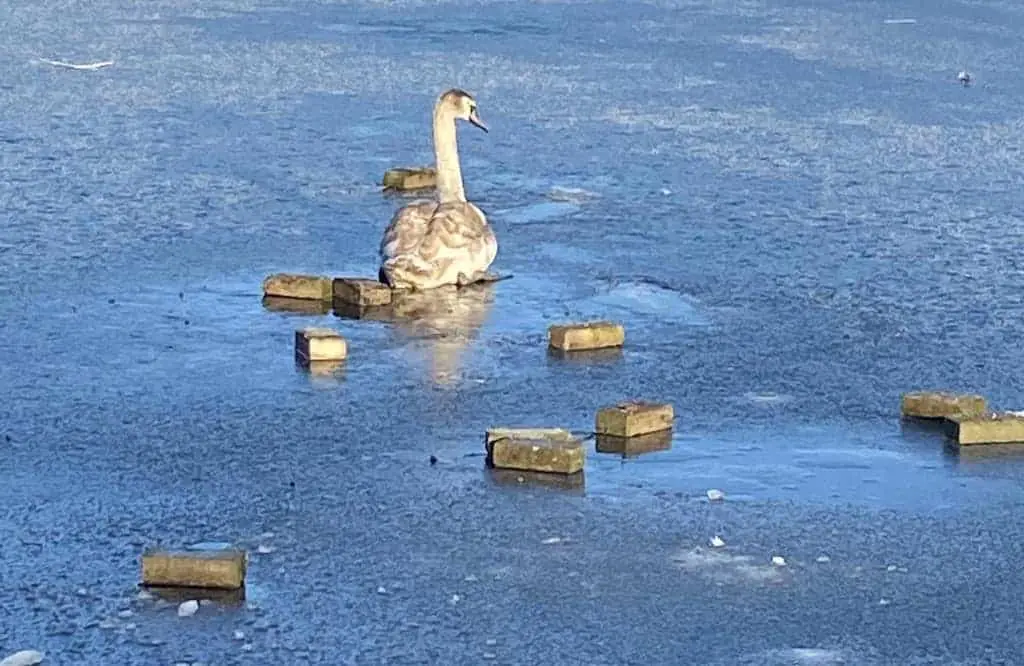 Passers-by have been advised not to throw bricks in the direction of a swan which appears to be stuck on a frozen lake in Craigavon.
The swan is helplessly marooned on the frozen water, surrounded by bricks thrown from people who have attempted to break the ice, in a bid to set it free.
However, despite their best intentions, the advice is – the swan is fine, don't put yourself at risk.
The Save Craigavon City Park and Lakes campaign group shared this image on social media but have sought advice on the best course of action.
They posted: "There is a wee swan stuck in the ice at the lakes. We have been in touch with Debbie Doolittle Wildlife Rescue and she advises us that it is fine.
"It's legs are free and it has a built in mechanism to stop it getting frostbite.
"Please do not throw things to break the ice as you could hurt it. Under no circumstances should you put yourself at risk to rescue it. Be safe."
It comes two days after a Lurgan Park Ranger rescued a trapped swan on the lake in the park.
The ranger used a small boat and oar to reach the swan and break the ice around it.
Sign Up To Our Newsletter