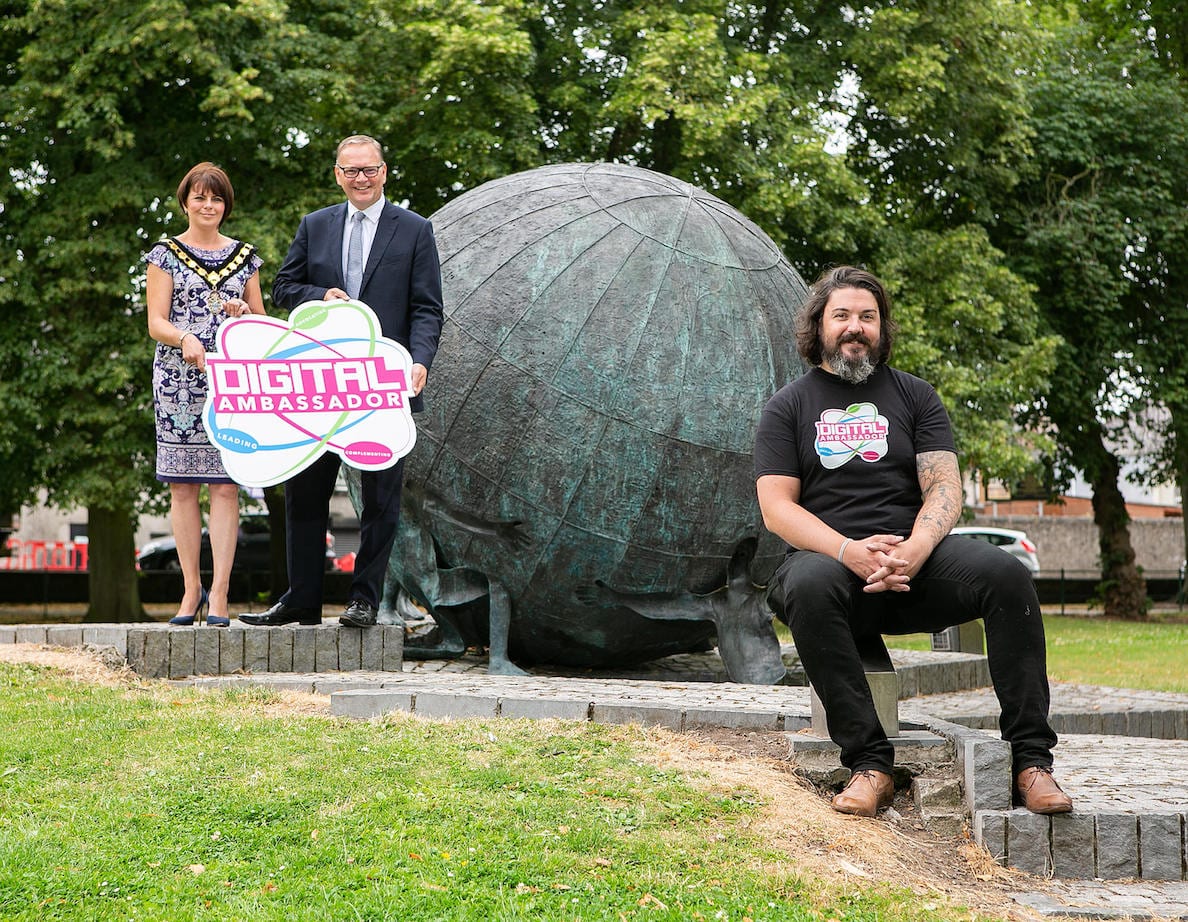 Armagh City, Banbridge and Craigavon Borough Council has appointed one of Northern Ireland's most successful and entrepreneurial tech leaders to a new role of Digital Ambassador.
With a wealth of experience in the digital and tech sectors, Aaron Taylor, a founding member of Belfast's Ormeau Baths start-up hub and currently managing partner at Frankly, a venture development company, will now spearhead a new era of digital innovation and collaboration across the borough.
An advisor to several start-up tech and digital companies in London and Belfast, Aaron was a co-founder of the highly-successful ICONS Festival.
The Council, which earlier this year pitched for and secured £2.4 million of UK government funding to help increase broadband speeds and boost borough-wide connectivity, has a clear digital strategy and a commitment to deliver it.
Informed through extensive engagement with organisations at the heart of Northern Ireland's most innovative sectors and businesses, including Catalyst Inc., Matrix and Digital Catapult, in addition to universities, higher and further education colleges, local enterprise agencies and Invest NI, the Council's strategy is focused on building digital skills, capability and supporting this key growth sector.
With this strategy in place, the development of a three-year delivery plan will be championed by Aaron.
Welcoming the appointment, Lord Mayor, Councillor Julie Flaherty said: "The developing digital economy continues to grow in importance as a key driver of innovation, competitiveness and growth for our economy.
"Aaron's strategic appointment will assist us in ensuring that we can fully realise our potential in this area, drive new digital business growth and promote this thriving sector and the benefits which everyone can enjoy."
A study undertaken by the Council has forecast that the digital economy has the potential to contribute at least £25 million in salary income by 2020.
A more targeted focus in the development of this area will also help support the creation of more than 7,000 new jobs across the borough by 2026.
Armagh City, Banbridge and Craigavon also has an important base of Knowledge Economy businesses which takes in most of the Digital Tech sector but also Medical Devices, Pharma/Biotechnology and other technical services.
New Digital Ambassador for the borough, Aaron Taylor, said: "With new and strengthened partnerships and my commitment to the successful delivery of the council's digital strategy.
"I want us to build on our strengths and address weaknesses to support sustainable growth and I'm excited about what the next three years will bring."
ABC Council Chief Executive Roger Wilson said: "The digital economy permeates every aspect of our lives, how we interact and, increasingly, how we see the world.
"This fast-growing sector has the potential to generate more opportunities, new skills and business opportunities and further growth for the many trailblazing companies already established.
"I'm delighted that Aaron is on board and wish him well for his tenure ahead. Together, we look forward to collaborative and collective success."
The ABC Council area is already home to more than 8,000 business and is an increasingly important contributor to Northern Ireland's economy, accounting for more than 11 percent, or £3.7 billion, of total economic output and is the most economically active area outside Belfast.
Councillor Paul Greenfield, Chair of the economic development and regeneration committee, said: "Digital technology underpins innovation and improvements in productivity across our entire economy and the Armagh, Banbridge and Craigavon area is well positioned to capitalise on its growing digital assets, a strong business base and its focus on and the economy to realise the benefits it can bring."
Sign Up To Our Newsletter