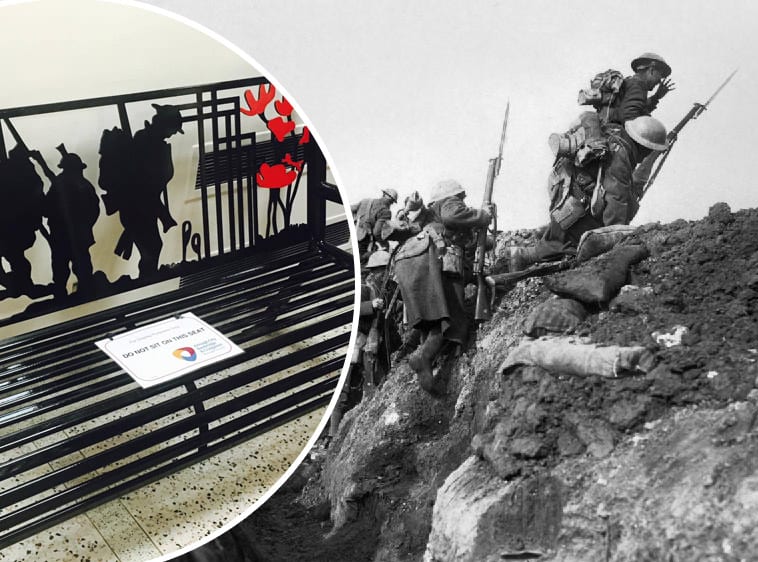 Two more projects aimed at commemorating the centenary of the Battle of the Somme have been awarded funding.
Armagh City, Banbridge and Craigavon Borough Council approved the spending at its monthly meeting last night (Monday).
The Ancre Somme Association, which was founded in 2009, will receive £14,500 to produce an educational resource for local schools.
And the Dollingstown Ulster-Scots Cultural and Heritage Society will also receive funding to put in place a 'Roll of Honour' and a sculpture of the Unknown Soldier in the vicinity of the village War Memorial.
It is said that no other village, town or city saw so many volunteers, per head of population, enlist for the Great War, with 90 soldiers – from a village of 100 homes – going off to battle. Twenty of them never came home, some casualties at the Battle of the Somme.
Last night the DUP proposed both projects be approved and received the backing of the other Unionist councillors.
It follows the approval at the end of April of a programme of commemorative events and pieces – including 15 specially crafted seats – at a total cost of just over £80,000.
The Ancre Somme Association plans to produce an educational film of this year's pilgrimage to the Somme, which will chart the stories of members as they follow in the footsteps of their own relatives who fought and died during World War One.
Sign Up To Our Newsletter