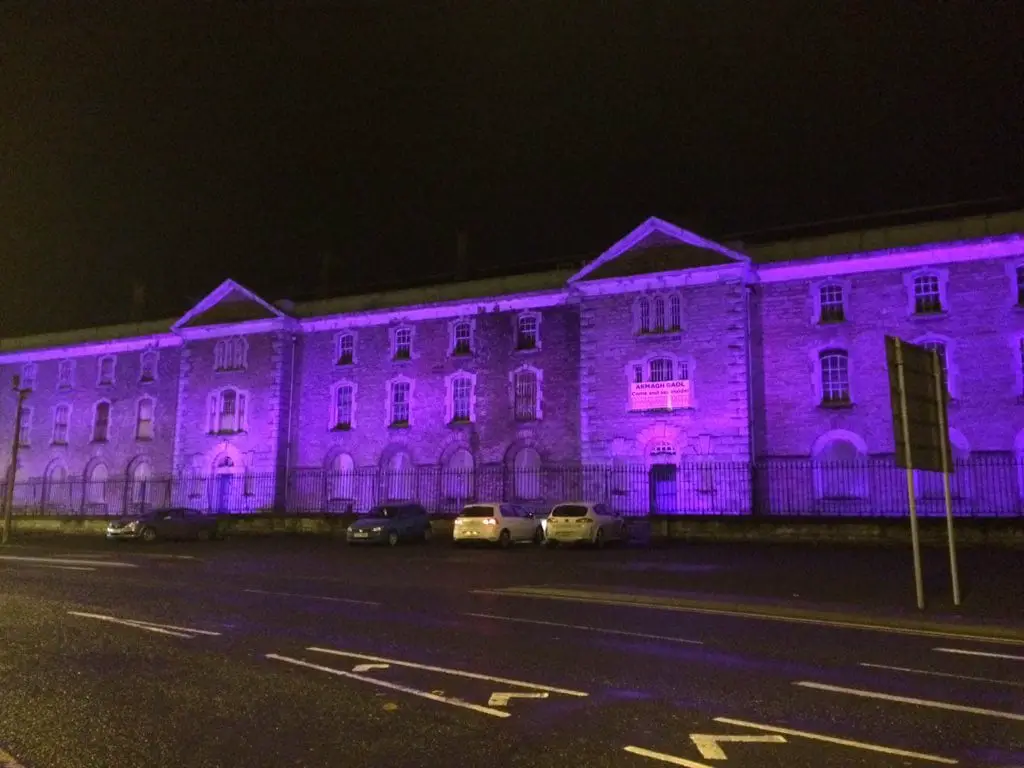 Armagh Gaol is expected to be lit up as part of a range of local measures to highlight mental health issues across the borough.
Action Mental Health has contacted Armagh City, Banbridge and Craigavon Borough Council to request that civic buildings be illuminated in purple.
The council is currently in the process of drawing up a policy in relation to requests for the lighting of its buildings across the borough.
But it is expected to approve the charity's request ahead of that policy being completed and adopted. It was due to be discussed at committee level but, as always, all recommendations must come back before full council at the end of the month.
It is expected that the Gaol in Armagh and the Old Town Hall building in Banbridge will be lit in purple to mark World Mental Health Day.
And a light would be placed in the mezzanine at Craigavon Civic Centre.
World Mental Health Day this year falls on Wednesday, October 12.
It was first observed in 1992 as an initiative of the World Federation for Mental Health, a global organisation with members and contacts in more than 150 countries.
This day, each October, sees thousands of supporters come to celebrate this annual awareness programme to bring attention to mental illness and its major effects on people's lives worldwide.
This year – as well as the request to light buildings to raise awareness – Action Mental Health hopes to provide information stands in High Street Mall in Portadown and Rushmere in Craigavon.
And they will also have a presence in Armagh City, Lurgan and Banbridge by enlisting the support of schools and other local charities which support mental health and wellbeing.
The council will finalise at its September monthly meeting whether or not to approve the request to light buildings.
Councillors have been told that this year's theme focusses on 'Phychological First Aid' and the annual event provides the council the chance – in a simple and effective way – to show their support for, and unite in solidarity with, the one in four people in Northern Ireland who are impacted by mental illness.
Read more news:
Parents fear for future of Armagh autism services amid claims of radical change
Armagh girls asking for your help to bring Christmas comfort to the homeless
Approval sought to demolish and replace Armagh's Southern Regional College
Huge funding award to construct a Middletown-to-Monaghan greenway
Multi-million pound community 'hub' and library will have huge impact on Armagh City
Grieving mum urges donations to cancer charity in memory of brave Rebecca
Sign Up To Our Newsletter