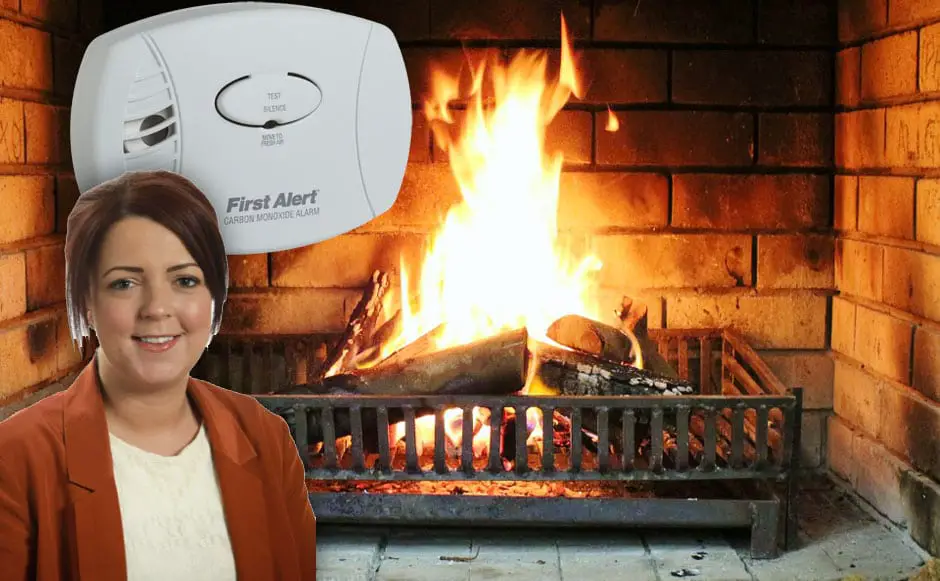 A family in south Armagh had a lucky escape after their home became engulfed in carbon monoxide.
The deadly gas filtered through the house – most likely from the chimney – before one family member woke up to the sound of coughing.
They were able to raise the alarm and get the other family members out of the house.
Councillor Liz Kimmins highlighted the concerning case as more and more homes will opt to use the open fire over Christmas.
"Fortunately there were no serious consequences as a result of this incident, but it serves as a crucial reminder to us all of the dangers of carbon monoxide poisoning" she said.
"Carbon monoxide is a odourless gas that kills and unfortunately over the past few years we have seen an increase in tragic deaths of several people due to carbon monoxide poisoning."
"Awareness is key to the issue of the dangers of carbon monoxide poisoning. Knowing the situations that cause such incidents and how to protect oneself from carbon monoxide are essential".
Councillor Kimmins, speaking to Armagh I on Friday, said there was a second similar incident in the area just a few days later.
She added: "Detectors can prevent these tragedies. I would urge people especially those who live in buildings deemed at high risk to purchase a detector immediately as this small investment could save you and your family's lives".
Read more news:
'He's a fighter' says sister of teenager fighting for his life after crash
Young Armagh man dies in hospital days after dream holiday Down Under
Three men pretending to be collecting for charity in Armagh arrested
Unexploded pipe bomb found outside Armagh house
Council again says 'no' to £1.8 million housing plan on Armagh playing fields
Church hold prayerful vigil for Sam after serious road traffic collision
Police enquiries 'continuing on behalf of coroner' after baby girl's death
Sign Up To Our Newsletter