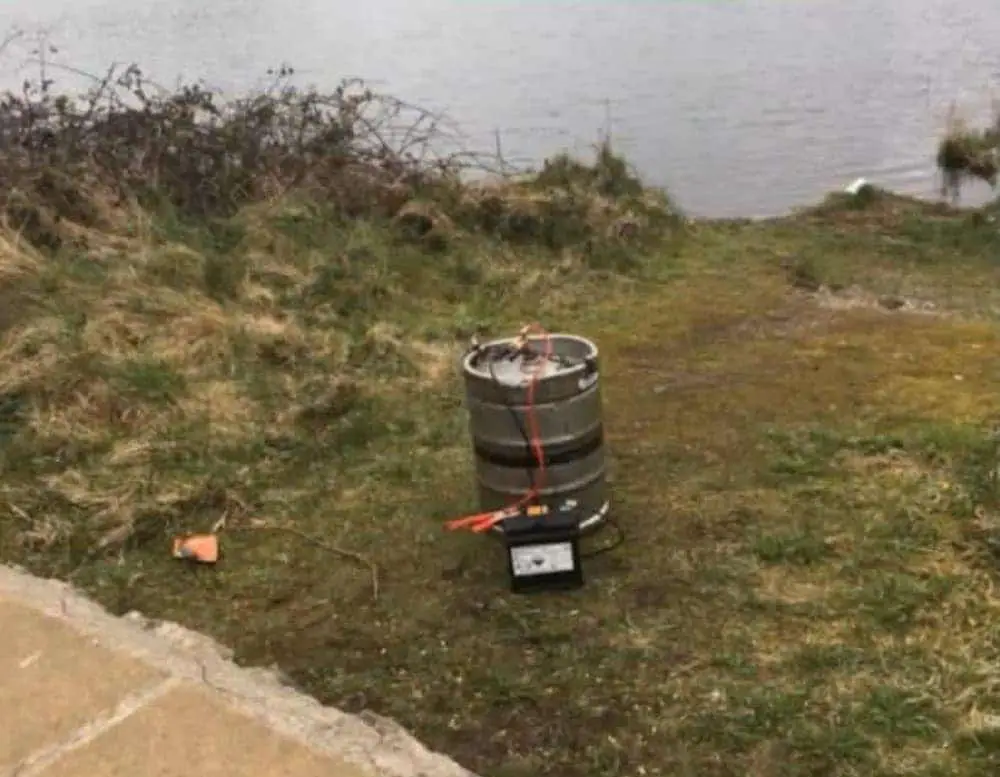 A suspicious device found on the edge of Camlough Lake has been declared a "crude hoax".
The road, which had been closed since Monday morning is expected to be re-opened later this evening (Wednesday).
Slieve Gullion area Sinn Féin Councillor Oonagh Magennis said that despite claims by others "it was not a viable explosive device but a very crude hoax which has caused massive inconvenience to the local community".
"Police have said that the keg type hoax was similar to those found in areas of Keady and Maghery," added Councillor Magennis.
"There appears to be no apparent reason or motivation as to why this crude hoax was placed near Camlough Lake and speculation at this time would not be helpful.
"This incident has caused huge inconvenience to local residents, motorists and pedestrians. Thank you for your patience. The individual or individuals involved in causing this incident should be deeply ashamed of themselves and have nothing to offer our community".
"Police have advised me that they expect the area to be fully opened by 9pm this evening."
Sign Up To Our Newsletter