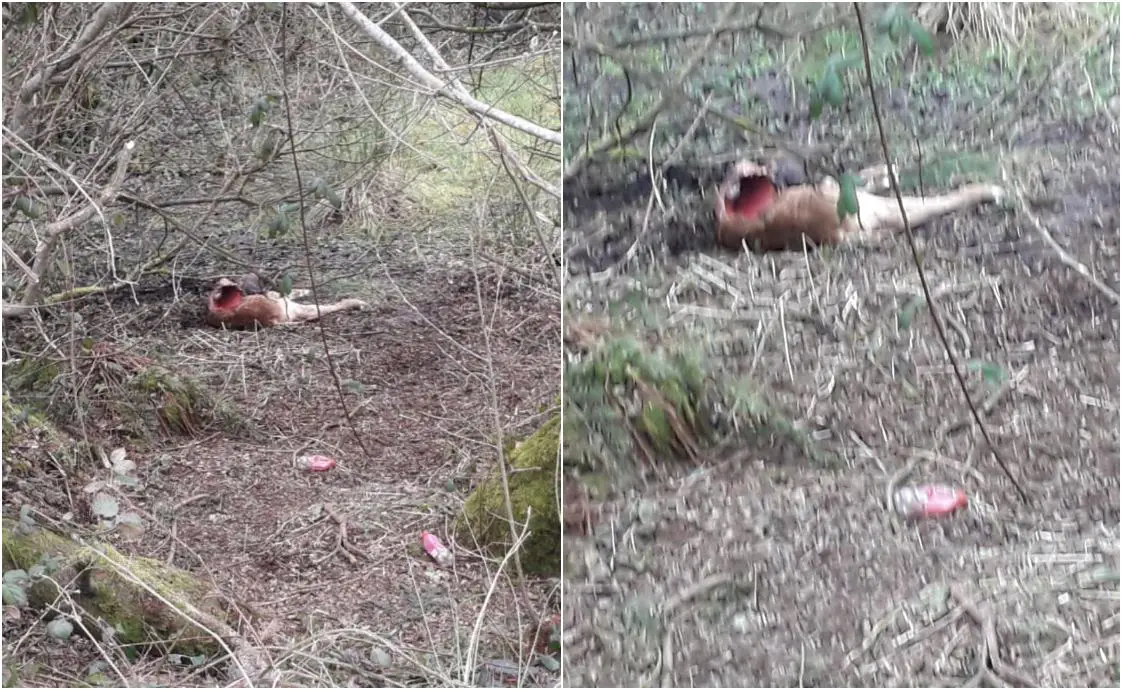 Residents close to a popular south Armagh walking and cycling route were left horrified to find the rotting remains of a calf carcass dumped in their path on Monday morning.
The sickening discovery was made on the Lissaraw Road, close to Camlough.
It follows on from a similar incident last week – just a few miles away – when two deceased calves were dumped on the roadside.
Sinn Fein Councillor Barra Ó Muirí reported the latter, while party colleague Aoife Finnegan was left repulsed at having to report another such incident.
Read more: Weekend of shocking dumping incidents length and breadth of Co Armagh – and we're footing the bill!
"I'm absolutely disgusted that yet another dead calf has been dumped on a popular walking and cycling route," said the south Armagh representative.
"This shows total disrespect for our community and the poor animal. This was dumped [on Monday] on the Lissaraw Road.
"A number of walkers brought it to my attention and I have reported this to the refuse team and it will be taken away to get tested to try to identify its owner. This gross act is totally unacceptable."
On Friday, in an unrelated incident in Newry, a dog was mutilated and pinned to the ground using a large post in one of the worst cases of animal cruelty for a long time.
So much so, the Ulster Society for the Prevention of Cruelty to Animals (USPCA) is offering the reward for information leading to a successful conviction. Read the story here.
Sign Up To Our Newsletter