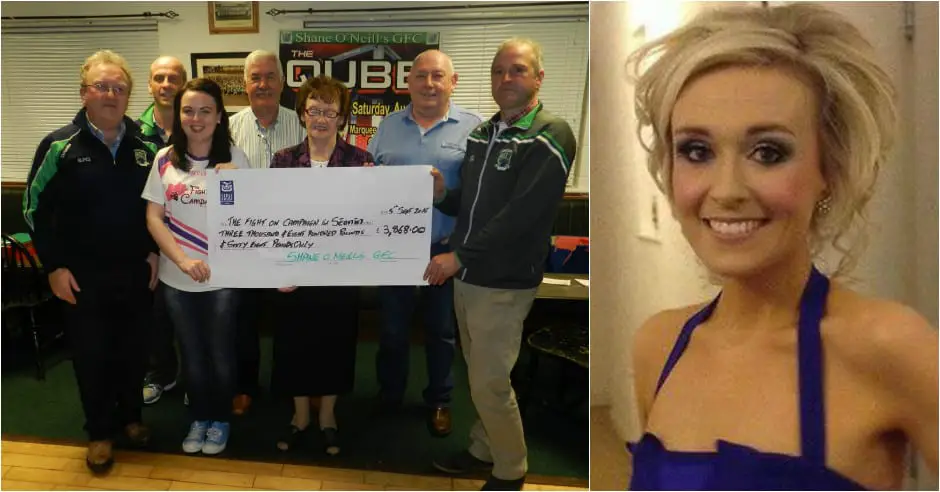 A brave young south Armagh woman will begin the two-week journey home this week after undergoing major surgeries in the United States.
It is over four years since Séanín Smith was diagnosed with Ehlers Danlos Syndrome (EDS).
And during that time, she has courageously battled ill health and faced many challenges and complications as a result of the rare condition.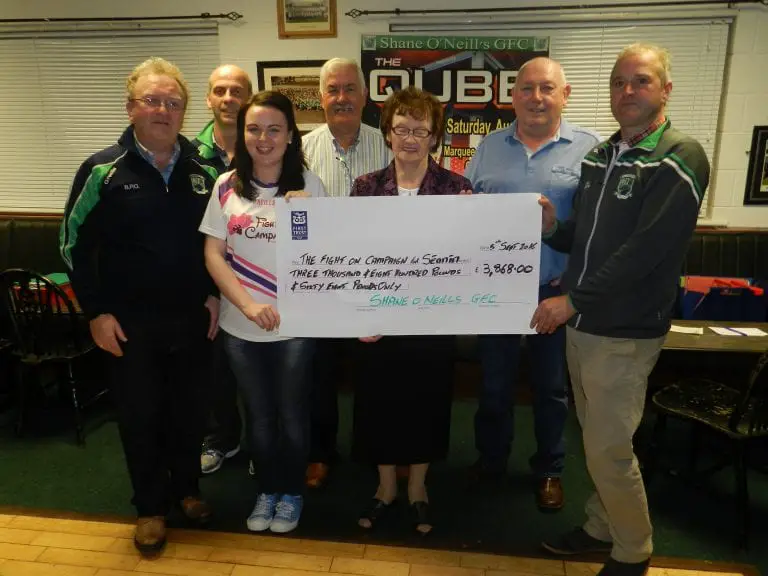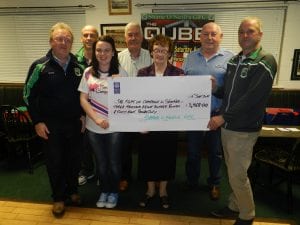 Following a trip to London in June of last year, Séanín was diagnosed with cranial instability and, as a result, was told she needed fusion stabilisation surgery.
It was not known whether or not the remarkable young Belleeks woman was going to be fit to travel to the USA to undergo the surgery and the hope had been that it may have been able to have been performed in the UK.
This, however, did not prove the case.
The community has rallied round to support Séanín and her family have been overwhelmed by everyone's efforts and their thoughts and prayers.
Among those fundraising to help pay for the travel and treatments were students at the University of Ulster at Jordanstown, from which Séanín graduated despite her serious ill health.
Also rallying to the cause were the good folk at Shane O'Neill's GFC in Camlough.
They recently held a Qube event in conjunction with The Fight on Campaign for Séanín and were delighted to present a cheque for £3,868 towards the fundraising efforts.
The family this week confirmed that Séanín is due to begin her journey home after experiencing great pain and setbacks brought about in the aftermath of such major surgeries.
She has travelled from Maryland to New York by ambulance and tomorrow (Thursday), will travel by ship home.
Once again her family are asking all to remember Séanín in their prayers.
"As with her journey to America, she physically isn't fit for it all but we are hoping that with everyone's prayers once again Séanín will make it home safely," they say.
"Thanks so much for your prayers and lovely messages all summer, you have no idea how much they all mean to us and have kept us going through these very difficult few months."
Pictured are Shane O'Neill's GFC committee members Louis Doyle (Treasurer), Peter McKeown (Secretary) and Mick Mackin (Chairman) presenting a cheque for £3868.00 to representatives of The Fight on Campaign for Séanín.
Sign Up To Our Newsletter