A decision by the Irish Government to introduce a permanent air ambulance service has added fresh impetus to the campaign for a similar facility to be introduced here.
The Emergency Aeromedical Support Service has been operating on a pilot basis for the past three years.
But today Irish Health Minister Leo Varadkar and Defence Minister Simon Coveney announced that the service was to be made permanent.
More than 1,000 missions have been carried out since the middle of 2012.
A petition to introduced an air ambulance service was launched here after the death of Tandragee 'flying doctor' Dr John Hinds, who died a day after being injured in an accident at the Skerries 100 Road Race.
It had relentlessly campaigned for an air ambulance service and his tragic death heightened calls for it to be introduced and named in his memory.
That petition today stands at 47,539 – just over 2,400 short of 50,000!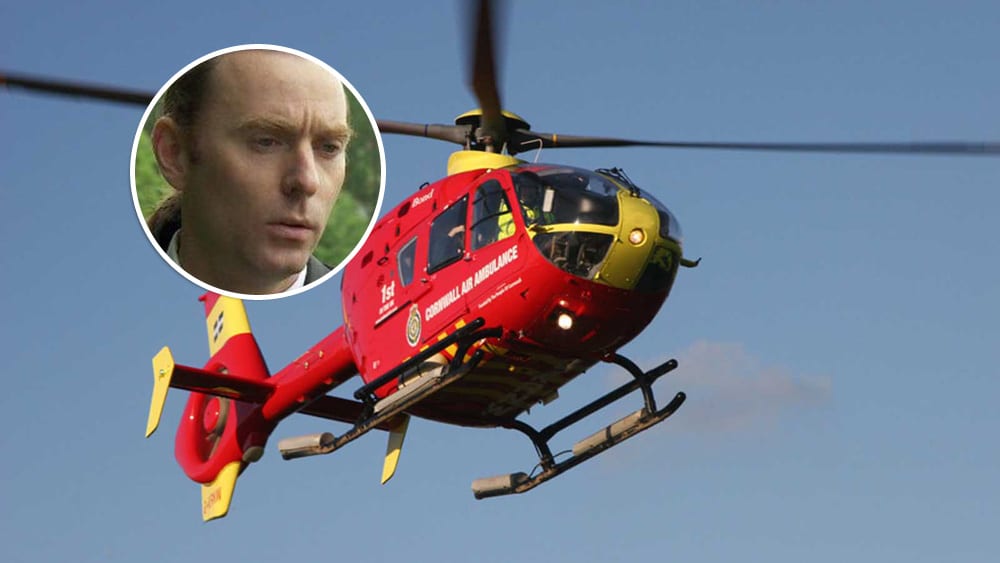 In June – only three weeks before his tragic death – he met with Stormont officials as he believed that the provision of an air ambulance was a "necessity".
The 35-year-old, along with a colleague, travelled to motorcycle racing events over a large area and brought vital medical aid.
He saved countless lives during the course of his valuable work and tributes have been paid to his selfless dedication.
But it was for an air ambulance which he relentlessly campaigned, which Dr Hinds said would be a "game changer" for trauma provision.
Today, as Dublin announced the service would become permanent, Traditional Unionist Voice leader Jim Allister said it underscores the "vital need" for an air ambulance in Northern Ireland.
"Northern Ireland is now the only part of the British Isles not to have such a service.
"The news – coming as it does so soon after the tragic and untimely death of Dr John Hinds who campaigned so passionately for a Helicopter Emergency Medical Service (HEMS) – underscores a glaring gap in health provision in Northern Ireland.
"As things stand, if someone in Northern Ireland is seriously injured they are at the mercy of where their injury occurs, with there being no direct access to our only hospital with neurosurgical, spinal, pelvic, interventional radiology, cardiac and thoracic services – the Royal – if someone in injured outside the Belfast catchment area.
"In the aftermath of Dr Hinds's death an online petition was set up calling for an air ambulance service for Northern Ireland. To date it has gathered almost 50,000 signatures.
"The powers that be need to take notice, not just of the emotive argument that a service should be established as a fitting memorial to Dr Hinds, but also of the powerful statistical data he presented to the Health Minister in support of his call for an air ambulance in a meeting he and I had with the Health Minister just a matter of weeks before his death."
Read more news:
Police officers injured as scuffles broke out following annual sham fight in Scarva
GAA to fully investigate incident with Armagh player and Dublin's Davy Byrne
Police hunt those behind brick attack on flat
Hollywood star Arquette excited about dance scene documentary
Danny Kennedy hails 'model and memorable' Bessbrook Twelfth
Sign Up To Our Newsletter