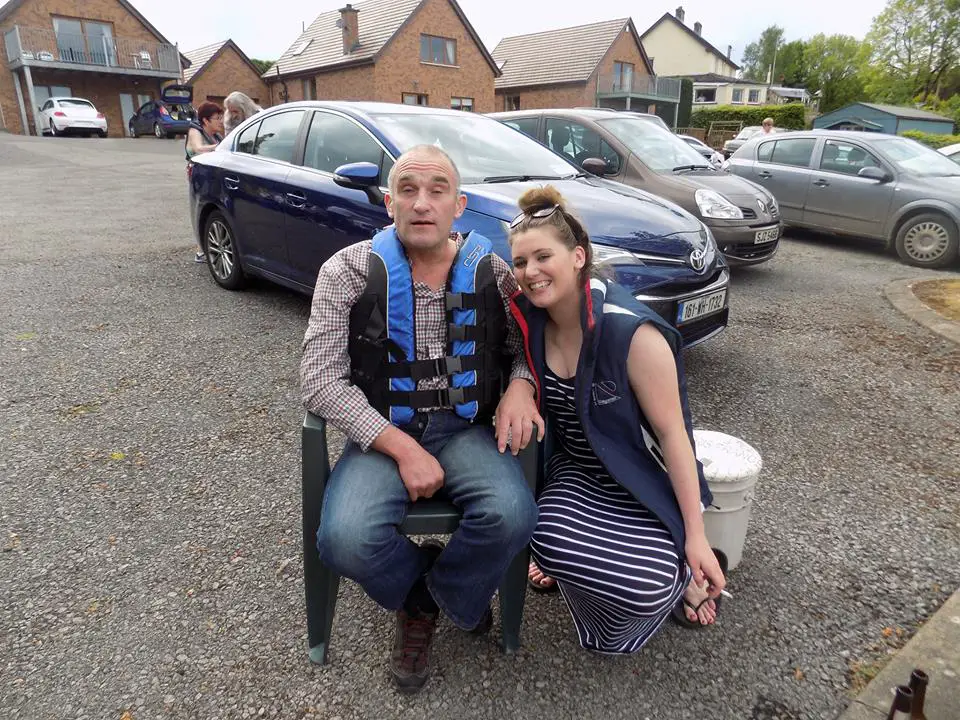 A young Killylea woman – who found herself caring for her father when he was diagnosed with Huntington's disease when she was in her teens  – has taken on a personal goal of trying to raise awareness of the condition.
Ashley Clarke has started her own blog to try and dispel the public myths surrounding HD and to let other families living in similar circumstances know that they are not alone.
For almost a decade, she and her brother Ryan have cared for their father Desmond.
"Huntington's disease is happening here and now," said Ashley, who has witnessed the effects it has had on her own family since she was just 14.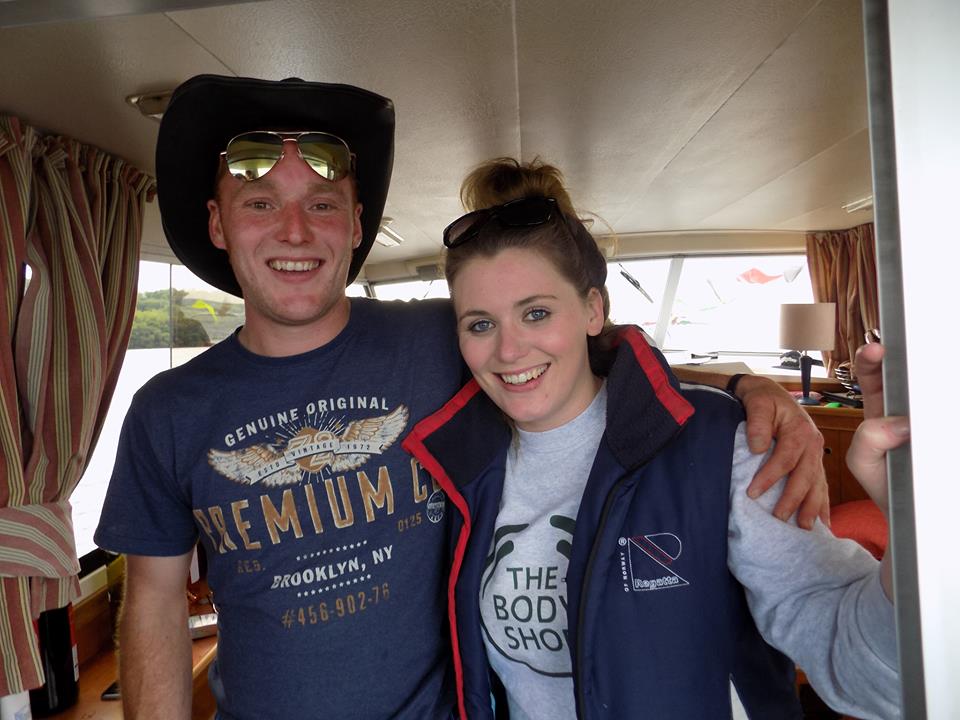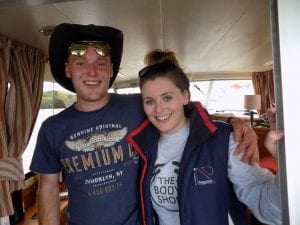 Now she has decided to try and lift the stigma and alter the public perception.
She admits to having had people look at her father – who turns 50 next month – and wrongly believe he was under the influence.
Through her own blog – #imnotdrunk – she bravely relates her own experiences and advises others on where they can turn for help and support.
Ashley explained: "When I was 14 years old my father was diagnosed with Huntington's disease. At the age of 16 I became his carer along with my brother. Two years is not a long time to adjust and face the harsh reality of HD.
"Almost 10 years on and that harsh reality got no easier – little to no help from health professionals and a lot of tears and upset. At the age of 22 I faced the issues of toileting my 48-year-old father. At the age of 20 I had to cut his food up for him when we went out to eat and have people stare!
"For the past ten years I have defended him from people accusing him of being drunk! I have picked him up every time he has fallen, which now more that ever is several times a day. I have patched myself up when he has caused me harm due to falling as I would injure myself before him.
"From a young age, trying to understand 22 tablets a day and why my father was no longer himself, it has been emotionally and physically draining.
"The one thing I find most shocking is not one health professional stopped to ask if my brother and I were OK. A simple question with a simple answer.
"The past 10 years of our lives we have given up our youth to care for our father and do not regret one minute, as he was able to enjoy himself in the last few years of having his mind to himself."
Ashley – who is now aged 23 – hopes from speaking out herself to get other people talking.
And she is hopeful of medical advances in dealing with the disease.
But what she wants most is for change – real change – and to have others know that support exists, with a number of local groups where those affected can draw strength from one another and face uncertainty together.
Said Ashley: "Currently there are 14 drug trials worldwide and they are close to finding a drug which can help manage the condition. It may not be a cure but it is more that we, as a community, could have dreamed of.
"Having been involved in the Huntington's community here in Northern Ireland for a number of years it is truly amazing to hear the words 'clinical trial' or 'human trials'."
It was in August past that she decided it was time to make a change in the mindset of others.
"Huntington's does not always need to be so negative," added Ashley. "My aim is to assist people to see the positive.
"It can be tough but there are positives in a positive diagnosis. #imnotdrunk is my way of doing this, telling people my story and personal details of my experiences of Huntington's to make sure they know that they are not alone; the disease may not be widely heard of but it is here, and we can support each other and get people talking.
"I have had the opportunity to speak at the Huntington's Disease Association Northern Ireland's medical training day and then at their conference. At the medial training day I spoke to around 80 health professionals about what it is like to be a young carer, and during their conference I spoke about the importance of a youth programme, as I became a young carer at such a young age and had the burden of being at 50% risk of inheriting the disease. There was no support."
Ashley – who now lives in Belturbet in County Cavan – has benefited from the friendship and help of others through the Armagh Area Support Group.
It is one of a number of support groups, with others in Belfast, Omagh and Limavady, and it meets each month on the third Thursday, in Ard Mhacha nursing home at at 7.30pm.
The local support worker is Angie Smyth, and she can be contacted by phone on 07921 513 561 or email angie@hdani.org.uk
The group very much welcome HD patients, carers, family members and friends from both sides of the border.
Ashley added: "I want to help get this positive message out there to those who need to hear it, and make those who have never heard of the disease aware that it is out there.
"This may then help with fundraising, diagnosis and people dealing with the disease."
You can follow Ashley's #imnotdrunk blog at
https://kyraashley.wordpress.com/
You can also check out Huntington's Disease Association Northern Ireland on Facebook or visit the website at www.hdani.org.uk/
Pictures: Ashley with her father,  , at the Lough Erne Boat Rally, and Ashley with her brother, 25-year-old Ryan, who is now caring for his dad on a daily basis. These pictures were taken from the Lough Erne boat rally which takes place during the last weekend in May on Lough Erne. Mr Clarke can now only attend for a few hours on the Sunday  due to his illness.
Sign Up To Our Newsletter