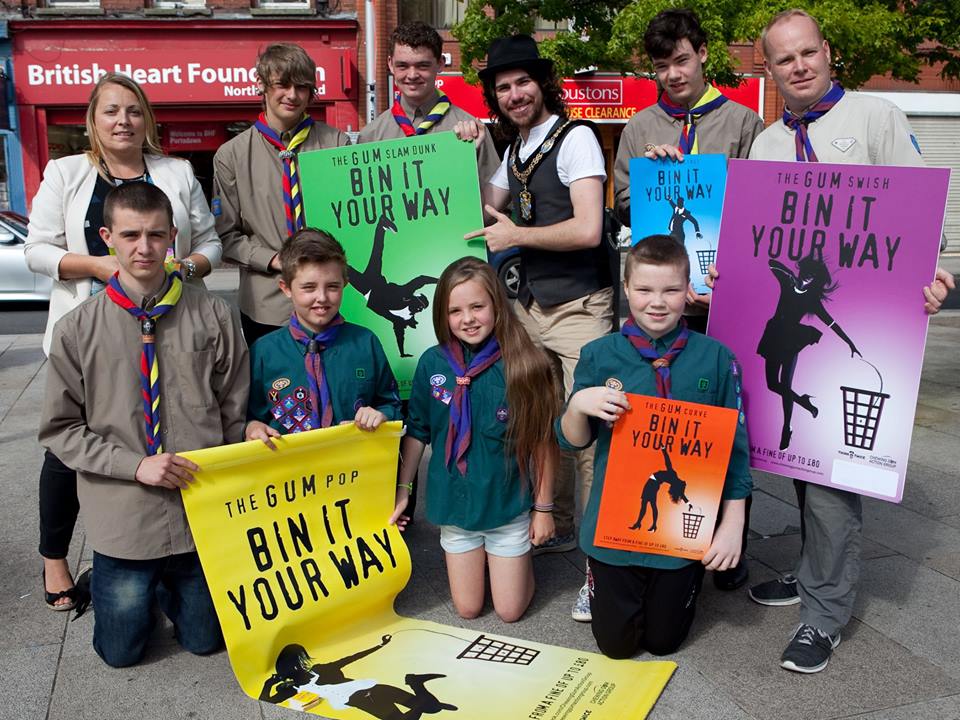 Armagh City, Banbridge and Craigavon Borough Council have been chosen once again to deliver a high profile campaign in an effort to reduce gum litter across the Borough.
It is the only council in Northern Ireland to run the campaigns in 2014, 2015 and 2016 and has seen successive reductions in the amount of gum dropped in areas monitored.
In 2014 the Craigavon area saw a 56% gum reduction in 'hot-spot' areas monitored during the campaign and in 2015 the reduction observed was 42%.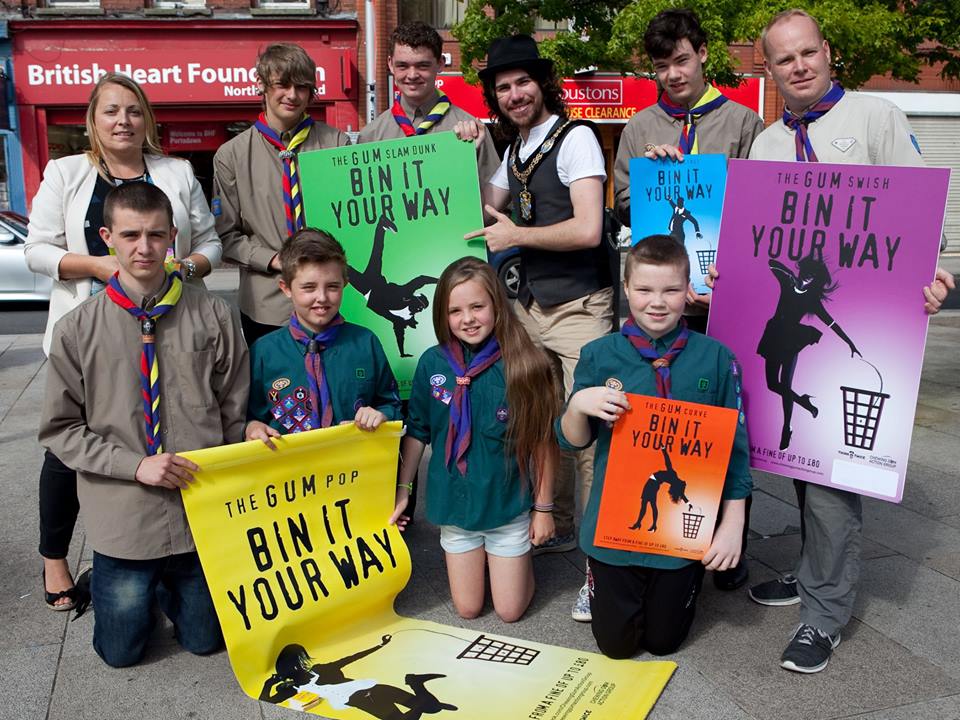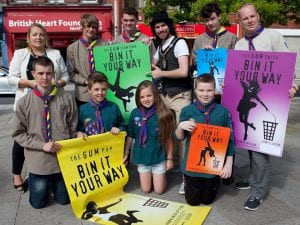 Supporting the campaign this year, Lord Mayor Garath Keating said: "We are delighted to be able to run this campaign again across the borough in an effort to raise awareness to chewing gum litter and to get people talking.
"The imagery for the campaign is extremely eye-catching and we anticipate another great reduction in chewing gum litter as a result.
"Ultimately we want people to take pride in their community and that is why campaigns such as these are a great opportunity to highlight the work that needs to be ongoing in order to maintain our beautiful borough."
Supporting the campaign are the District Explorer Scouting group who are part of the council's Adopt-a-Street scheme. These young people frequently go out and collect all types of litter they find on the streets.
They play a big role in helping to keep the borough litter-free and protecting the environment for the benefit of all.
The highly visible promotional campaign – which includes bus stops, lamp-posts and telephone kiosks – has been funded by the Chewing Gum Action Group (CGAG), an organisation chaired by DEFRA (Department for Environment, Food and Rural Affairs) and by the chewing gum industry to tackle gum litter in the UK.
Now in its 10th year, the annual campaign sees representatives from the chewing gum industry, local Government and voluntary sectors working with councils across the whole of the UK to develop local initiatives to reduce chewing gum litter.
For more information, please visit www.chewinggumactiongroup.org.uk.
Picture: Lord Mayor Garath Keating with Neighbourhood Improvement and Enforcement Officer Kate Campbell and members of the District Explorer Scouting group supporting the launch of the borough-wide chewing gum campaign.
Sign Up To Our Newsletter