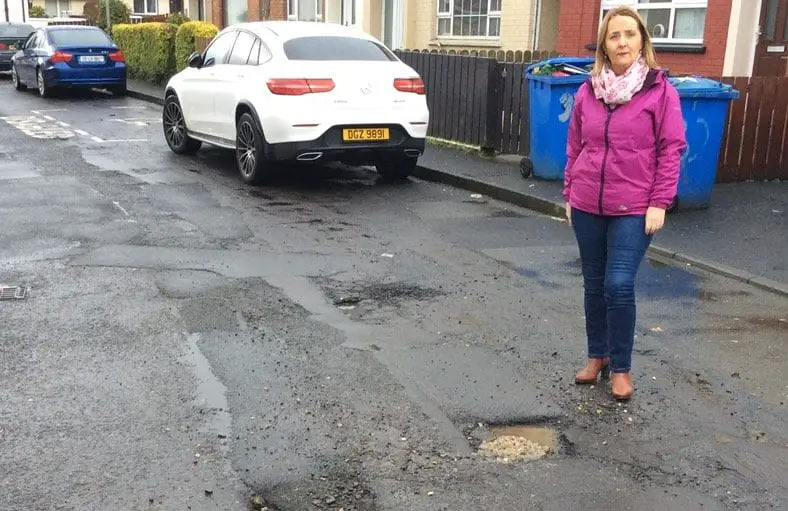 'Ineffective and a waste of money'.
That's how one local councillor has branded the approach by Roads Service to repair road surfaces in a south Armagh housing estate.
Describing it as a 'patch and mend' effort, Sinn Féin Councillor Roisin Mulgrew rubbished the response given to the "continuing deterioration of the road surfaces in John F Kennedy Park in Cloughreagh".
She said: "I have raised the continuing deterioration of the roads throughout the estate on numerous occasions with Transport NI.
"It is clear to see that the current patch and mend approach is ineffective and frankly a waste of money.
"There are several disabled spaces for residents and the condition of the roads around these disabled bays is verging on dangerous.
"I have once again contacted Transport NI requesting a full and thorough inspection of the estate and ultimately a full resurfacing of the roads in it."
Sign Up To Our Newsletter