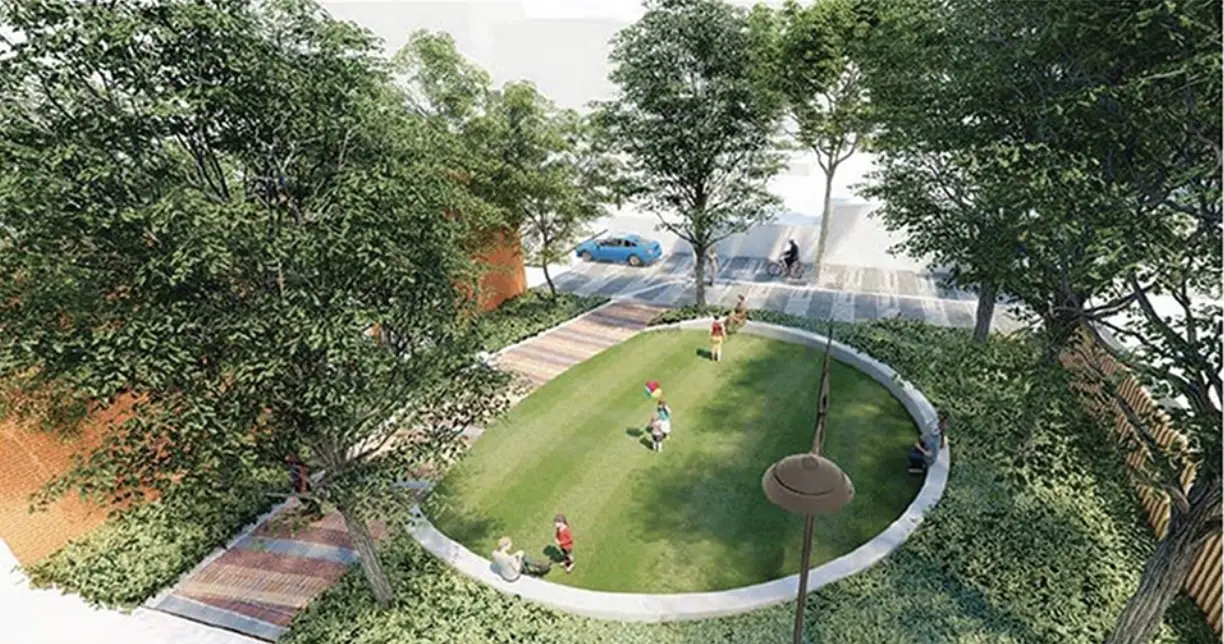 Major environmental improvement works are being planned which would transform the centre of Bessbrook.
Plans have been put forward for new eye-catching changes that would provide a bright and modern appearance while very much reflecting on the historic past of the area.
In relation to the Model Village of Bessbrook, the works will be centred along Main Street, Fountain Street, College Square, Wakefield Terrace and Charlemont Square.
Planting is planned at the Northern Ireland Housing Executive Site at Church Road to include a newly landscaped area with grass, pathways, street trees and ornamental planting to the boundary of the space.
Related: Plans afoot to enhance Bessbrook village
Road markings from the Northern Ireland Housing Executive site at Church Road to the Vivo shop will be "renewed", while an existing uncontrolled crossing point will be "improved" by installing a decorative pedestrian guard rail to both sides of the road at the school on Church Road.
The fountain area will be in for a clean-up, with works to include painting rails.
According to a detailed report on plans: "This work will comprise power hosing all existing stone upstands, strip paint and repaint all railings, allowing for new buff coloured paving with a raised pin kerb to the existing planting areas which will be retained."
Meanwhile, dead streets trees at Charlemont Square will be replaced. As part of the planting schemes plans, the existing play equipment will be removed.
All existing street lighting will be updated to LED lanterns matching the existing ornate style by DfI Roads to the main spine of the village – also including Charlemont and College Square.
All existing ornate lighting columns will be repainted and decorative finishes reset.
New decorative circular planters with internal irrigation system will be installed, growing medium and ornamental
plants.
The proposals are now being considered with final decisions to be taken shortly.
Sign Up To Our Newsletter