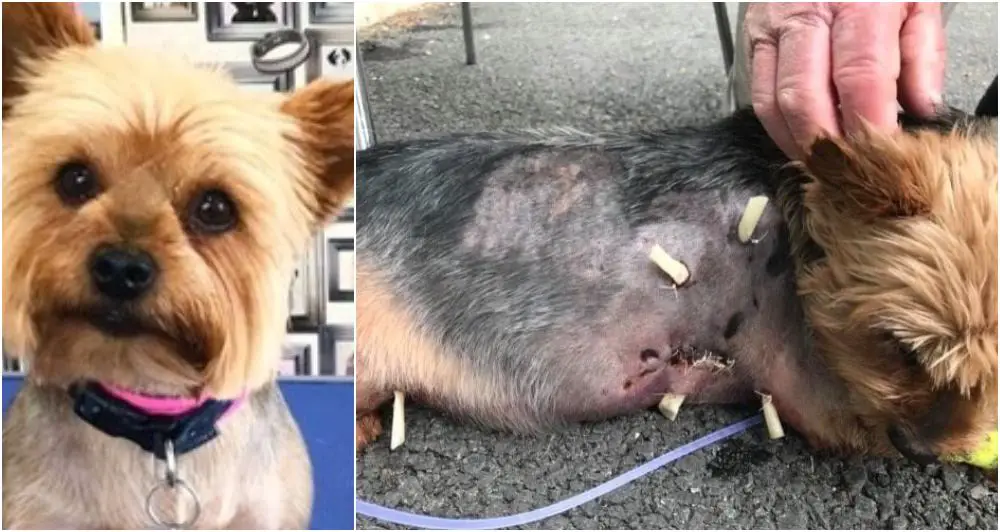 A fundraising drive to help pay for vets bills after a man and his pet dog were attacked at Bessbrook has so far raised over £1,300.
The money has been donated via a GoFundMe page set up by his granddaughter Karen Harte.
The fantastic sum has been amassed in just a few days.
The community was shocked and stunned to learn of the attack on Coco, who sustained serious injuries.
The incident happened near Fr Cullen Park on Sunday.
Local councillor Declan Murphy said the "small family pet dog was attacked and seriously injured by a Staffordshire Bull Terrier" and alleged it had been "deliberately" set upon the man and his dog. He said it was the second such incident.
When Armagh I reported details of the incident on Thursday morning, granddaughter Karen said: "This could have been a child!
"I'm praying Coco pulls through as my Granda is absolutely heartbroken."
According to Karen, her grandfather and Coco were "viciously attacked by another dog".
Coco sustained life-threatening injuries and a broken leg, while her grandfather also required treatment for his wounds.
An appeal for help to cover vet costs was made on GoFundMe.
It revealed: "Coco has been in the vets since Sunday fighting for her life and has undergone surgery, antibiotics and fluids.
"As everyone knows vet bills are extremely expensive and my grandfather wants to do everything he can to help Coco pull through, which is why I think it would be so helpful if our community could raise funds to help Coco get the treatment she needs and deserves.
"Any amount counts, he would be forever grateful.
"Anyone who owns a dog will know they are more than just a pet."
If anyone would like to make a donation they can do so by clicking the link here:
Sign Up To Our Newsletter