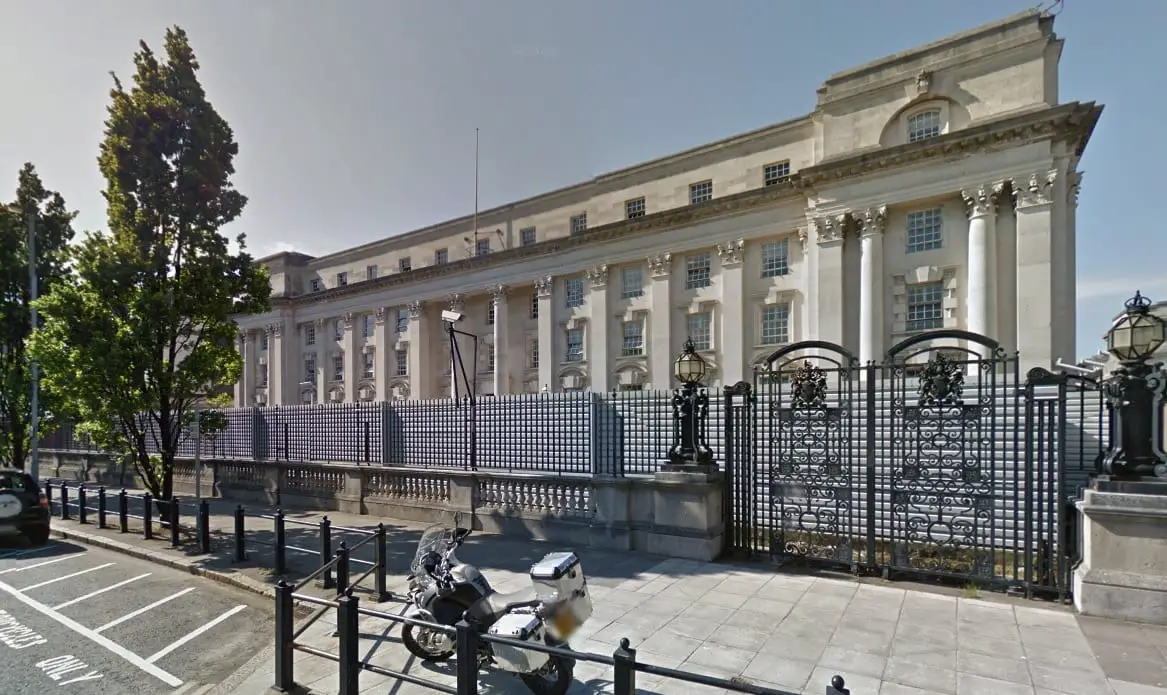 An alleged would-be killer seeking a temporary release to attend a funeral had his application for compassionate bail refused on health grounds on Saturday.
Brian Emanuel Ward (33) was seeking to be freed from Maghaberry Prison to attend a funeral and his solicitor John Rocks told Belfast Magistrates Court the conditions had been agreed with the police.
Ward, from O'Donoghue Park in Bessbrook, is one of three men accused of attempted murder in what has been described in court as a "Traveller feud".
In addition to attempted murder, Ward is also accused of two counts of criminal damage, possession of a firearm with intent to endanger life, two counts of affray, two counts of possessing an offensive weapon in a public place, possessing a false identity document, hijacking, three counts of intimidating a witness, two counts of threat to damage property and threats to kill.
An earlier court heard court that on October 10, at 8pm, a Transporter van with a number of men, women and children was surrounded by cars on Bearna Park, Meigh when a number of men began attacking the van and the occupants.
Ward is alleged to have been one of the men involved and he is also accused of an attack on another member of that same family five days later, and court was told on that occasion one of his co-accused allegedly discharged a shotgun, shooting himself in the process.
In court on Saturday, District Judge Fiona Bagnall said while the conditions of Ward's compassionate temporary release may have been agreed, "I'm not terribly convinced about this…I'm uneasy about granting bail."
She told Mr Rocks that for Ward to be freed, someone would have to collect him from prison, he would have to be in a car with that person and in their company for the duration of his release when he "doesn't live with that person," attending the funeral with whoever else before going back into Maghaberry.
"On the basis of public health in the current climate I don't see how I can allow this to be put forward," said the judge, "I'm going to have to refuse the application regardless of what the police have said."
Sign Up To Our Newsletter