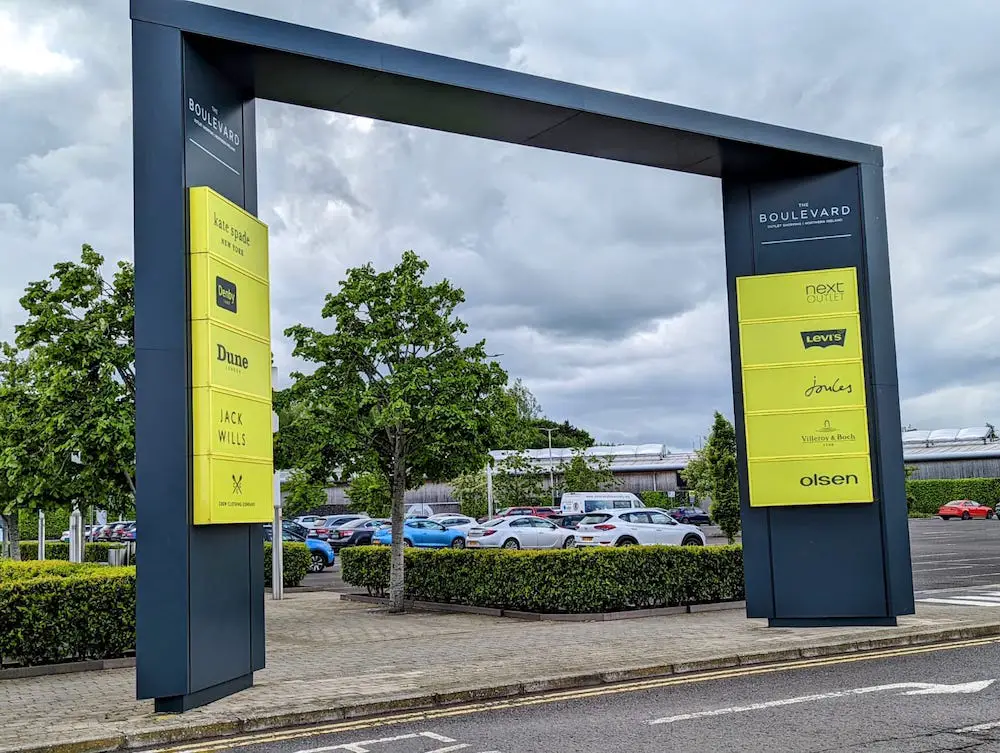 A specialist eye clinic – which also function as a national centre of excellence for cataract surgery and training clinicians – looks set to be established in Banbridge.
Solasta Healthcare is intending to combine two former retail units at the Boulevard to open this new state-of-the-art facility within the ABC borough.
Solasta is a leading name in its field and just this month is intending to partner with – and operate out of – the London Vision Clinic in the world famous Harley Street.
The proposals for the new centre of excellence and clinic, which require a change of use from retail as well as alterations, have been lodged with Armagh City, Banbridge and Craigavon Borough Council for consideration.
If successful, the healthcare provider intends to invest around £700,000 in refurbishing the new two units to provide the latest cutting edge technology on site.
It is also a development which would create up to 12 jobs in this specialised field.
The clinic would stretch to close to some 4,000 sq ft.
Established in 2018, Solasta Healthcare originated through the need for an independent sector provider to offer a complementary service to the NHS in the field of opthalmology. It also caters for a large number of patients from the Republic of Ireland through the EU Cross-Border Healthcare Directive.
Solasta was originally based in Omagh Hospital from May 2019 until March 2020, due to increasing number of patients who needed eye surgery, conducting operations on evenings and Saturdays due to "capacity issues" at Omagh Hospital.
However, it had to stop carrying out operations at the County Tyrone site upon the outbreak of Covid-19.
Now, almost three years later, and Solasta is looking to the future.
According to a supporting statement accompanying the Boulevard planning application, a local clinic would have huge benefits for the area and much further afield.
It states: "With an in-depth knowledge of the opthalmology sector and extensive relationships with opthalmologists and optometrists in Ireland and Britain, Solasta is ideally placed to establish their own dedicated surgery."
And it adds: "The growing demands of an ageing population, associated visual impairment disease and the pressures on the NHS to deliver the required capacity are further exacerbated in the context of increasing financial uncertainty.
"This provides an obvious opportunity to create a world-class facility to work in complete collaboration with the NHS, while providing for private insurance and self-pay patients."
The statement says the Solasta Healthcare has identified Banbridge and the Boulevard as a "suitable strategic location for their Opthalmic Centre of Excellence"; it had considered properties in the town centre, at Bridge Street and Newry Street, but these did not meet the needs of the applicant.
The new centre, if approved, will provide screening, investigations and interventions for patients with cataracts and will be complementary to the existing NHS services.
The planning statement adds: "The centre is intended to attract world-class opthalmologists, be a centre for national and international training of clinicians and will be recognised as a centre of innovation in the development of new technologies in vital areas of opthalmology.
"Solasta Healthcare will be a dedicated 'one-stop shop', designed to be the leading edge facility of the independent sector provision in the opthalmology market, serving the current demand for cataract surgery in NHS waiting lists, private, self-pay and cross-border directive work.
"A dedicated state-of-the-art centre will ensure a commissioned service will be of high quality, value for money, effective, efficient, accessible, equitable and offer the best possible outcome for the patients."
The building itself will boast a separate waiting area, screening area, refraction room and consultants' rooms.
There would also be two operating theatres, preparation area, scrub and doctors' changing rooms, nursing station and admin area, as well as storage, generator, guard room and more.
The proposals will now be advertised shortly and a decision taken in due course.
Sign Up To Our Newsletter