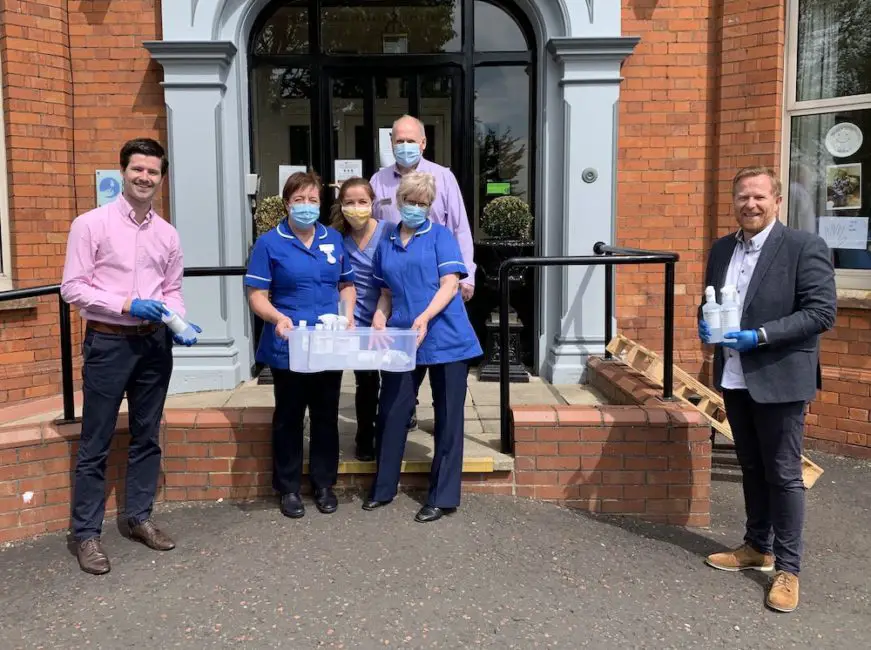 Staff at two care homes in Upper Bann were delighted after a presentation of hand sanitiser from local political representatives.
Upper Bann DUP MLA Jonathan Buckley urged people to support their local care homes as he visited Bannview House and Iveagh Private Nursing Home alongside Councillor Paul Greenfield and Jim Wells MLA.
Said Mr Buckley: "At this difficult time, care and residential homes have been under immense pressure, suffering some of the worst effects of the ongoing pandemic.
"Over the course of the last week, I wanted to take the opportunity to donate some hand sanitiser and to thank the staff for their exceptional care and dedication to residents throughout COVID-19.
"Social distancing in the care setting has presented many complications that will likely remain in place for the foreseeable future, but the staff have responded admirably.
"I welcome the Department of Health's recent announcement of £6.5 million to fund local care homes, and I will continue to lobby for frequent testing and to address staff shortages."
Newsletter
Sign up for our weekly newsletter here.