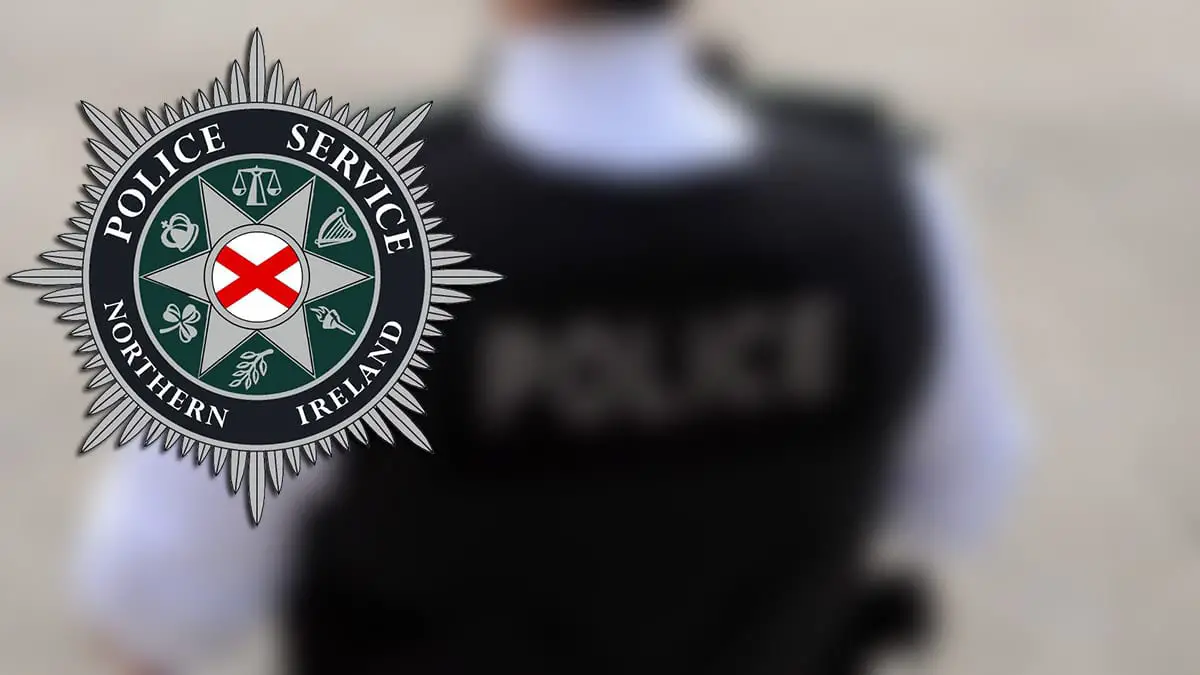 Detectives have arrested two men, aged 25 and 28, following a series of burglaries near Banbridge in recent days.
The suspects were arrested this afternoon and remain in police custody at this time.
It was reported that during the early hours of Tuesday morning entry was gained to a shop on Rathfriland Road in Dromara and a sum of cash and a quantity of cigarettes stolen.
It was reported that sometime during the early hours of Wednesday morning entry was forced to a number of commercial properties in Dromore and Dromara.
Entry was gained to a shop on Banbridge Road in Dromore and a till and a quantity of cigarettes were taken. Entry was gained to another two premises on the Rathfriland Road in Dromara.
It is not believed that anything was stolen during these incidents.
Detective Sergeant Bell said: "We are appealing for anyone who witnessed any of the incidents or anyone with any information that can assist with the investigation to contact detectives in Lisburn on 101. Information can also be passed anonymously via the independent charity Crimestoppers on 0800 555 111.
"Be assured we robustly pursue those who wish to target local householders and businesses and will continue to do so.
"We would also ask the public to continue to report any suspicious activity immediately with as much information as possible.
"Burglaries are a violation of the things people hold most dear – the possessions they've worked hard to buy and to enjoy as well as the items of sentimental value they cherish. I would appeal to property owners not to take security for granted.
"When you leave the property, make sure all the doors and windows are locked and secure and always keep your keys safe. Always keep your doors and windows locked and ensure you can identify callers before you open the door.
"We would also asked the business community to ensure they have appropriate security measures in place. There are a range of simple and effective measures worth taking to ensure your business stays crime-free.
"Reduce the amount of cash you have in your tills regularly and make sure you transfer it to a safe – preferably in an occupied office. Have your money taken to a bank frequently by a recognised Cash in Transit (CIT) company. This ensures your money has the safest possible journey to your bank, reducing the risk of it being stolen.
"You should also consider a 'drop' safe. This is where you can keep money that is due to be lodged at a bank until a CIT company comes to collect it. Its access can be limited to just two people, including the CIT company staff.
"Once the money has been dropped into the safe, only authorised individuals can get access to it. The safe should be located in a secure room.
"Being a good neighbour is one of the best deterrents, as criminals and thieves can't operate if they know their every move is being watched.
"As it only takes a few minutes to commit a burglary, the importance of promptly reporting of all suspicious activity to the police should be obvious.
"I would also ask anyone who notices suspicious activity in their neighbourhood to call us immediately as this could prevent someone from becoming a victim of crime."
Sign Up To Our Newsletter