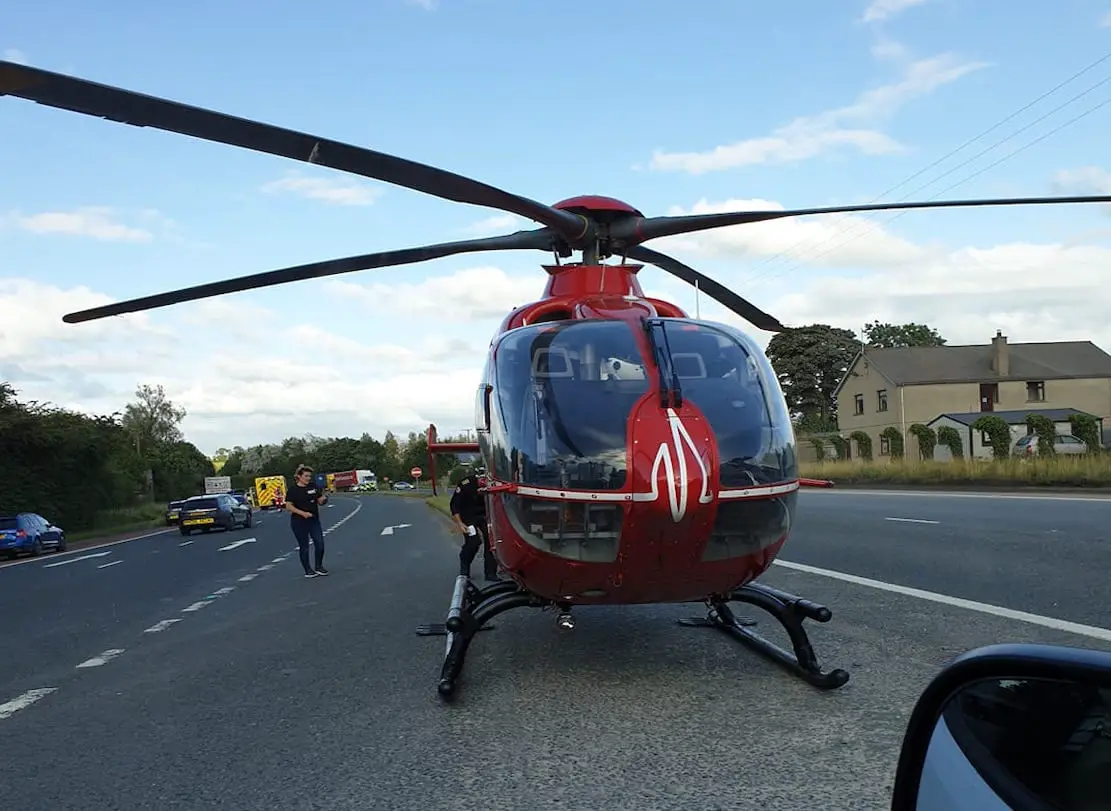 Sympathies have been paid to an elderly lady tragically killed in a road collision on the A1 earlier on Sunday.
The 75-year-old was travelling in a red Citroën C1 that was involved in the collision shortly before 12.45pm.
The pensioner becomes the latest victim on a stretch of road synonymous with tragedy.
Speaking on the issue DUP MLA Carla Lockhart said she shuddered when she was relayed the news.
"This is yet another tragedy on this stretch of road as a woman of 75 died following a single vehicle traffic incident," she said.
"My heartfelt thoughts are with the family of the deceased.
"I was alerted to this accident early today and I shuddered to think of another accident resulting in death on this stretch of road.
"We are not aware of the circumstances of this particular accident however we are all to aware of the dangers of this road.
"Almost weekly there is an accident and there have been a number of people who have lost their lives.
"We need to see the police and those responsible for this stretch of road coming forward with proposals to reduce the number of incidents particularly on the Banbridge to Dromore stretch.
"Too many families have been bereaved and they too will want to know what measures are being put in place so others don't share their pain.
"I would urge the the Department for Infrastructure to urgently implement improved safety measures on this stretch of road.
"Proposals have been brought forward but not agreed on and this needs rectified as soon as possible. I will be pressing the Permanent Secretary to get some movement on this vital matter."
Sinn Fein MLA John O'Dowd also expressed his deepest sympathy to the victim's family and friends.
"Yet another tragic death on the A1 near Banbridge.
"My heartfelt sympathy to the family and friends of the deceased.
"The A1 upgrade must proceed. None of the lodged objections outweigh the need for this work to be completed ASAP."
Inspector Moore is appealing to anyone who was travelling on the A1 Southbound between Banbridge and Dromore this afternoon and who may have seen this vehicle prior to the collision or anyone with dash-cam footage which could assist with the investigation, to contact police on 101 quoting reference number 844 24/11/19
Sign Up To Our Newsletter