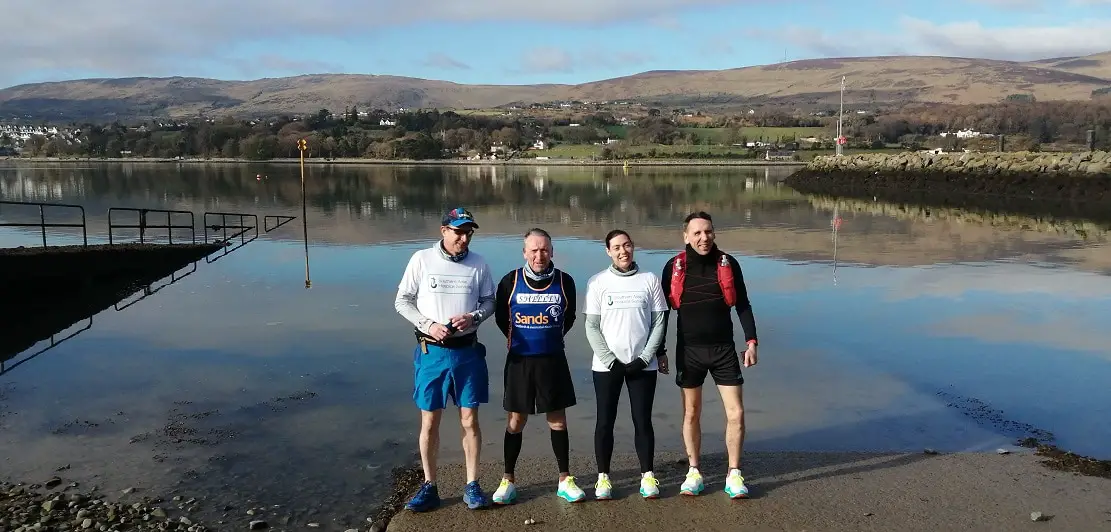 When Debbie Anderson, the store manager at Julian Charles soft furnishing store in Banbridge, was looking for ways to get fit during the first lockdown she took up running.
Not only did she find that she really enjoyed it, but she also became part of a team that ran 100 miles in four days, raising £4,000 for charity.
Debbie (35),  who lives in Banbridge, has worked for Julian Charles for five years, starting as assistant manager before becoming manager of The Outlet branch after six months.
Like many people during lockdown in 2020, she had time on her hands and with exercise classes no longer open, she felt unfit so starting walking with husband Adam.
Encouraged by her father-in-law Stephen Anderson, they started running and with the support of friend Geordie they took on more adventurous runs in the Mourne Mountains.
Around the same time, she started fundraising for the Southern Area Hospice where she had worked as a carer after university.
Debbie and her three companions set themselves the challenge of a 100-mile run over four days in support of the hospice, starting at Warrenpoint and finishing in Portrush.
In the process, they smashed their target of £250 and raised £4,000.
And in August 2020 she completed her first marathon in the Mournes.
"I've always tried to keep fit and although I've never really been a runner I found I really enjoyed it and now I love running in the mountains," said Debbie.
"The Southern Area Hospice does amazing work so we were delighted to raise money for them. Everyone at Julian Charles has been very supportive."
Sign Up To Our Newsletter