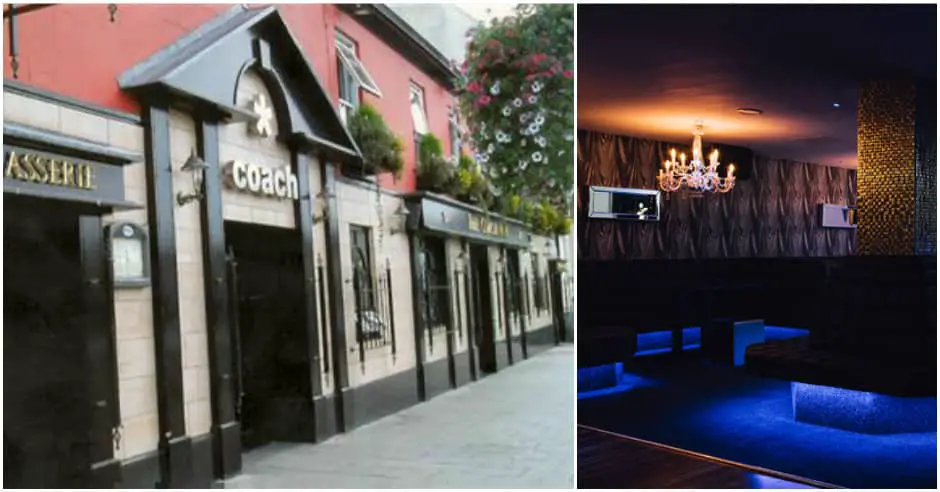 The famous Coach Nightclub in Banbridge has closed.
The management and directors blamed the ongoing Covid-19 pandemic for making the decision.
It confirmed the move this afternoon (Wednesday) via social media and said it had been left with no other option.
In a statement it said: "It is with a very heavy heart that the directors of Coach Nightclub have been left with no other option but to permanently close Coach. The ongoing Covid-19 pandemic, together with no foreseeable opening date for the nightclub industry, has left the business in an untenable position.
"The institution that is Coach has seen four generations through our doors, thousands of friendships formed, many marriages and even a few babies born.
"Tiesto to Nicky Romero, Pete Tong to Laid Back Luke, Timmy Trumpett to W&W, Eddie Halliwell to John O'Callaghan, Mella Dee to Hanna Wants, the list goes on and on.
"The music has always been at the heart and soul of Coach and we have been honoured to host these acts for you.
"Coach has formed a part of many of our upbringings and for lots was the first venture to a night out on the town.
"The first Coach Wednesday of summer when the exams finished will long be a memory to cherish with the promise of long summer nights ahead.
"Christmas meet ups with friends usually started with our St Trinians' Night, a few days off then back for Boxing Night and New Year's Eve as well!
"For each of these great nights, one thing was always the same when the lights came up at the end of the night. The crowd always chanting one more tune…but not this time.
"Thank-you to all the staff who have worked at Coach over the years and our customers. Thank-you for making Coach come alive. Stay safe and look after each other.
"The Coach Nightclub."
Sign Up To Our Newsletter