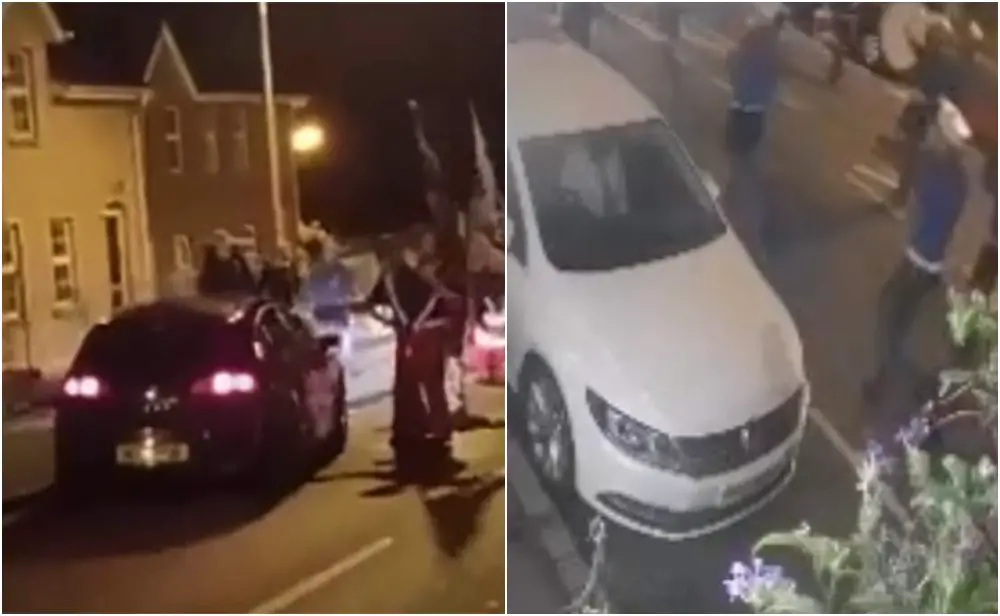 The Rathfriland community have been praised for their "calm heads" by police following an incident back in September during which a teenager drove a car through a band parade in the town.
The incident, which was captured on video and circulated on social media, occurred on Newry Street shortly before 9pm on September 17.
Following police investigation, a 16-year-old has been charged with a litany of offences including dangerous driving, failing to stop for police and disqualified driving.
Speaking at a Community Engagement Meeting for Banbridge and Lagan River on Thursday, Superintendent Barney O'Connor praised local people for their "calm heads".
"We got a lot of outside pressure from other people who didn't know what had happened and didn't know the true story, including from some very influential political representatives, not from this area," he said.
"We were well supported by our local political representatives who appealed for calm heads, which allowed Sergeant Kevin Quinn and his team to carry out their work."
Superintendent O'Connor told the meeting the accused had given police a "cock and bull story" during interview which had "one level" of accountability.
"Kevin and the team worked on it for the course of five weeks," he continued. "They were trolling CCTV, getting phones triaged, interviewing people, taking statements and they were able to unpick his whole story, so that by the time he came back he received 16 charges for some fairly significant offences."
The Superintendent thanked local political representatives for putting out the message in an attempt to diffuse any tension.
"There was a perception around the sectarian piece, but it was a 16-year-old who was up to mischief, up to badness, who himself  probably needs to be looked after and cared for, but thankfully nobody was seriously injured."
He added: "I want to thank both Kevin and his team, for the work they did was fantastic, but I also want to thank the community of Rathfriland for keeping calm and allowing us the space to carry out our investigation."
Newsletter
Sign up for our weekly newsletter here.