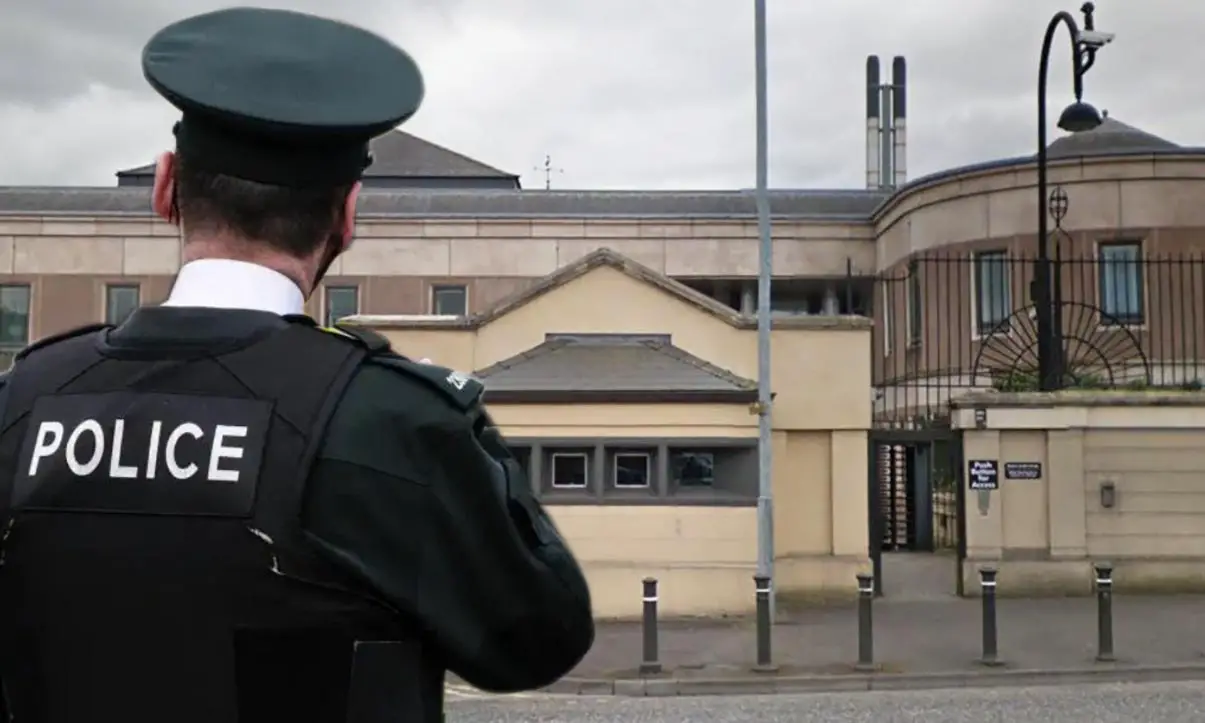 A pensioner charged with a litany of drug importation offences following the seizure of an estimated £900,000 worth of suspected cannabis was denied bail earlier today (Wednesday).
Newry Magistrates' Court heard how police believed the 72-year-old, who has no record in this jurisdiction, was part of a "sophisticated organised crime gang" which was active both in the United Kingdom and throughout Europe.
Yue Chen Ju, of Hillview Terrace in Banbridge, appeared in court facing a total of 11 charges at Newry Magistrates' on Wednesday, via videolink from police custody.
The accused is charged with: eight counts of attempted possession of Class B, fraudulent importation of Class B, possession of criminal property and conspiracy to supply Class B.
After he confirmed that he understood the charges he faced, with the help of an interpreter, Ju was connected by a constable.
Defence solicitor Conor Downey took no issue with the connection and informed the court that a bail application, which was opposed, would be made on behalf of his client.
The constable outlined that on September 14, police were contacted by the Border Force, who had intercepted a package addressed to a Tony Chen in Banbridge.
The package, which had been sent from Holland, contained a quantity of herbal cannabis which had been vacuum packed and wrapped in sweatshirts.
Officers then attended the address and were granted access by the defendant, who was at the property at the time.
The constable commented: "There was no furniture in the house, other than one bed which did not look slept in.
"There were no cooking utensils, the only food was blue moulded and had been lying there for some time".
Ju was subsequently arrested with a phone, keys and a key fob on his person being seized.
There were also a number of sweatshirts, similar to those used to wrap around the cannabis in the intercepted package, found in the property.
During interview, the defendant stated that he rented the property, but there was no proof of payment, and that he was looking for work as a dishwasher.
The seized mobile phone was accessed with the constable stating that it contained large numbers of photos of cannabis along with images of packages addressed to the same property in Banbridge and another in Lisburn.
On August 29, a package sent the that address in Lisburn, from London, had been intercepted and this also contained cannabis.
This had been addressed to a James Chen and it was later found that the keys found on this defendant were for this property.
On April 19, another two packages addressed to a Tommy Chen were also intercepted containing 12 kilograms of cannabis; these too had been sent from England.
Inquiries led police to a neighbour who had taken a photo of a male they believed to have lived at the address at that time.
When shown the image, Ju confirmed that it was him in the photograph, which had been provided, and claimed he had rented the property at the time.
On May 11, 3.4 kilograms of cannabis were intercepted addressed to an Aiden Chen at an address in Belfast, from Coventry in England.
The fob seized from the defendant granted entry to this property and this was believed to be Ju's home address.
The constable informed the court that there were two further matters being investigated, focused around Bangor with regards to this defendant.
On January 21, a package containing cannabis was intercepted on its way to another address in Belfast from Strasbourg.
Police spoke with the landlord they stated that the property was rented to "an elderly Chinese man in his 70's".
Outlining objections, the constable stated that Ju had no ties to Northern Ireland and was likely to abscond before any trial.
He said that there was no likely surety and that the defendant was likely to reengage in order to recoup losses.
The constable stated: "This appears to be a sophisticated organised crime gang which is active in the UK and throughout Europe".
It was heard that estimated seizure of cannabis was worth in the region of £900,000 and that Ju had no record in this jurisdiction.
Mr Downey stated: "This man entered the UK in 1999, he has then been in Northern Ireland since 2001, he has worked here and there in numerous Chinese restaurants.
"He has not come to the attention of police in that time; he is married and I have been told that the rest of his family are residing in China."
He submitted that bail could be granted with the surrendering of the defendant's passport, tagging, reporting and a cash surety.
Mr Downey added: "We have already heard that there are other matters which are being investigated and it will be some time before these are addressed."
District Judge Eamonn King stated: "The charges relate to the importation of drugs. The modus operandi is that this defendant and other people rent property and use that as an address in which to receive drugs posted from other jurisdictions in Europe and the United Kingdom.
"The defendant, who is 72, has been linked to a number of those properties and photograph evidence has been seized including multiple images of cannabis as well."
He continued: "The value of the drugs is estimated at £900,000, if that is correct, it's indicative of organised crime on a large scale throughout the United Kingdom and Europe.
"I have serious concerns that if released on bail that he would abscond and he could also be involved in other activity to recoup the loss. For that reason I am refusing bail."
The case was adjourned to Banbridge Magistrates' on October 8 for an update, with Ju remanded in custody.
Sign Up To Our Newsletter