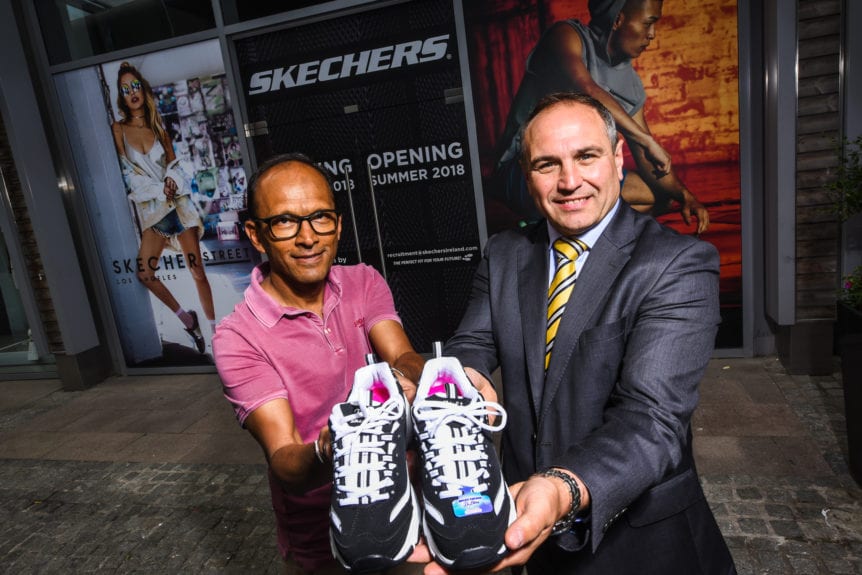 High profile American lifestyle and trainer brand Skechers will open a new store in Banbridge next month, it has been confirmed.
And 12 jobs will be created as a result of the £250,000 investment at the Boulevard.
The global footwear brand will offer customers the opportunity to shop styles across women's, men's and kid's ranges as well as accessories.
The new 229 sq metre store will be situated in unit 18/19, where it will join the recently reopened Clarks Shoes outlet store.
Boulevard centre manager Chris Nelmes said: "We are delighted to welcome another international brand such as Skechers to The Boulevard.
"Skechers will be a great addition to our ever-growing fashion retail portfolio, and with a wide selection of leisure and performance footwear available, we are sure that they will be a popular addition.
"We look forward to the opening, and to attracting further global brands over the coming months."
Alastair Coulson, Managing Director for Lotus Property, added: "Skechers is a great addition to the range of top brands available at The Boulevard and we're proud to be the centre of choice for Skechers' first ever outlet in Ireland, representing the confidence that leading brands have in the centre as a leading retail destination.
"We are delighted with The Boulevard's continued success over the last 18 months, demonstrated through our increase in repeat customer visits, and we will continue to enhance the overall customer experience and offering further across the coming months."
Skechers will be the fourth brand to open at The Boulevard this year, following the arrival of Adidas, Asics and leading footwear and accessories retailer Kurt Geiger, which enjoyed a successful opening last weekend.
Sign Up To Our Newsletter