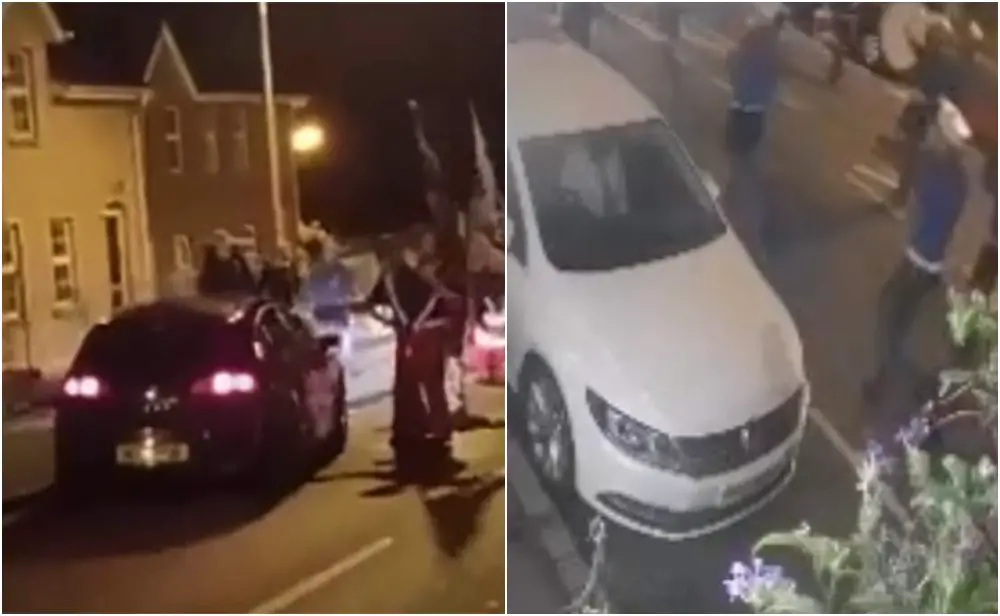 The occupants of a car, which reportedly played IRA songs from their car as a loyalist band parade took place in Rathfriland, was cautioned by police on Friday night.
That's according to the area's Ulster Unionist representative Glenn Barr, who visited the town once word spread of a series of reckless incidents around between 8.30pm and 9pm.
In what police are saying was a separate incident, a 16-year-old was arrested, and yesterday (Sunday), released on police bail, after a car drove through a parade on Newry Street.
He was arrested on a litany of offences, which included; six counts of dangerous driving, six counts for failing to stop for police, aggravated taking and driving away, disqualified driving, no insurance and three counts of failing to stop and report and remain at an injury road traffic collision.
He was also arrested on suspicion of two counts of common assault and other related offences.
Alderman Barr, and the Lord Mayor of Armagh City, Banbridge and Craigavon Borough Council, said he spoke to members of the bands and spectators when he arrived in the area, saying there was a "deep feeling of shock and anger that this could happen".
"We are indeed lucky that there wasn't any deaths on Friday night in Rathfriland as a young man recklessly drove through the town, past PSNI officers who had to jump out of the way and through two Flute bands; Star of Down FB Maghera and the Downshire Guiding Star FB Banbridge," he explained.
"I would urge any eyewitness to contact the PSNI on 101 or their local elected representatives and if anyone has any CCTV, Dash Cam or footage on their phones to please bring it forward to the PSNI."
Party colleague, Councillor Jill Macauley, has been liaising with the Star of Down Flute Band, while Alderman Barr has been liaising with the Downshire Guiding Star Flute Band over the weekend and will continue to do so.
He added: "On Friday night local bands and spectators were also subject to sectarian provocation when individuals in a white Sirocco car was hurling sectarian abuse at spectators and playing pro-terrorist IRA songs from their car.
"I would like to congratulate the Pride of the Hill Flute Band on their discipline and not reacting to this pure naked sectarian provocation that these individuals inflicted on them.
"These individuals were cautioned by the PSNI on Friday night.
"The Ulster Unionist Party will be meeting with the PSNI to make sure that the full extent of the law is applied in bringing those involved in both incidents to the full extent of the law."
Sign Up To Our Newsletter