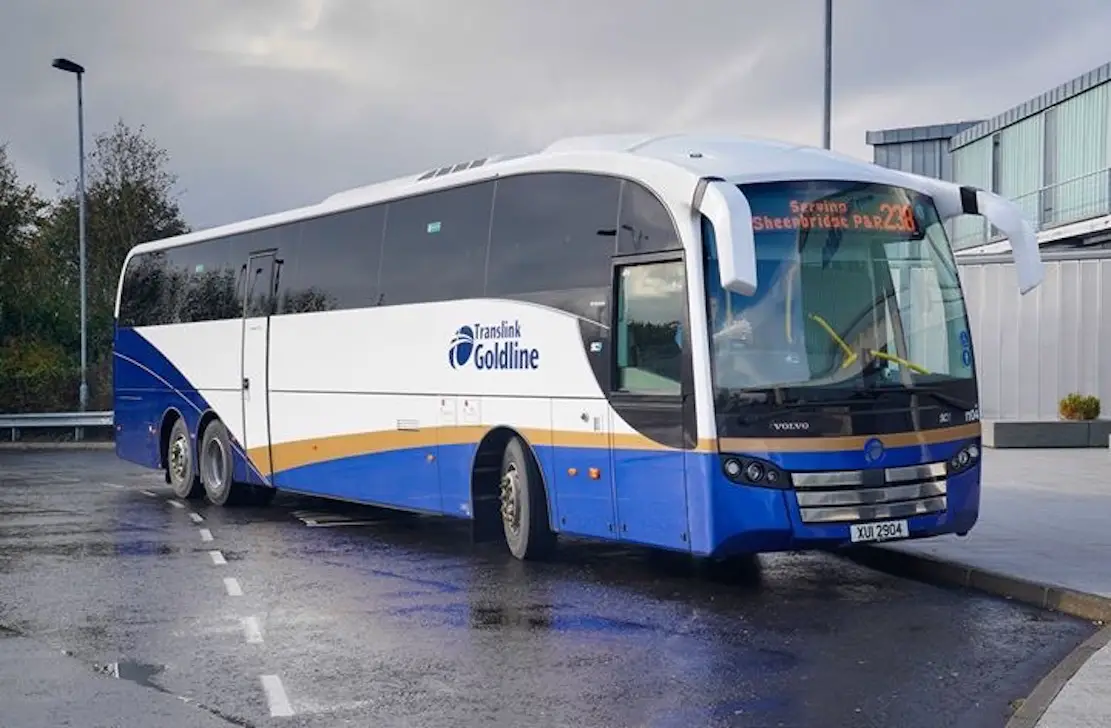 A man who refused to wear a mask on a Translink bus and then proceeded to be aggressive and abusive has been handed a suspended prison sentence.
Thomas Robin Wilson, of Pinley Drive, Banbridge, appeared at Newry Magistrate's Court for sentencing on Wednesday.
The 31-year-old had previously been convicted of attempted criminal damage to a bus door belonging to Translink and disorderly behaviour on a Translink bus within the vicinity of Seapark, Banbridge, on December 10, 2020.
The court was told that during the incident, Wilson shouted abuse at the driver and became "extremely aggressive" and kicked the bus door.
The driver had concerns for his safety and drove to the PSNI station in Banbridge.
A defence solicitor said the defendant had declined to complete community service because he has sole responsibility for his eight-year-old daughter.
Deputy District Judge Anne Marshall asked the defendant why he couldn't do community service while his daughter was at school, to which he replied" '"My mental health wouldn't be that great at the minute".
The judge replied that was not what he had told Probation.
She added: "If you are making excuses at this stage, the chances of you doing a community service order are slim.
"That leaves two options – either immediate custody or suspended custody.  You have a record before me for disorderly behaviour, possession of drugs, theft, harassment. You have breached a previous suspended sentence and you have a number of other drugs offences.
"You were asked to wear a mask on this bus and for whatever reason you told the bus driver you were exempt and you weren't wearing the mask and then all of this occurred afterwards with the attempted criminal damage and the disorderly behaviour.
"Bus drivers are public servants going about doing their job and they don't need this hassle."
She sentenced him to two months in prison, suspended for 18 months.
Sign Up To Our Newsletter