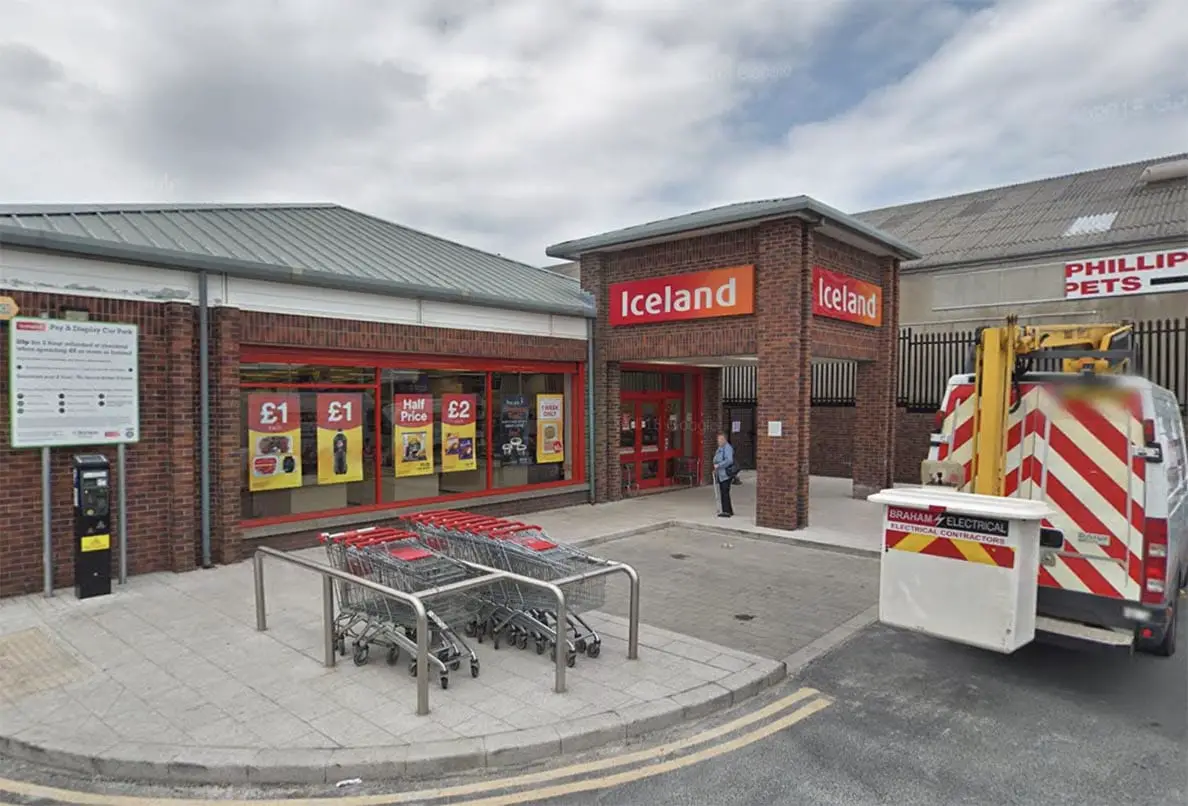 Two men charged with burglary at businesses in the Banbridge area earlier this year have entered different pleas.
One of the defendants told the court: "I stole f*** all that day, and I never intended on doing so."
Joseph Emmanuel McDonnell, 30, of Alliance Avenue, Belfast, and Sean Paul O'Callaghan, 30, of Gleann Si, Rostrevor, appeared charged with burglary and criminal damage at Newry Crown Court on Wednesday.
Court heard these offences were alleged to have occurred on January 13.
The pair were accused of breaking the door of the Iceland store at Newry Street, Banbridge.
The items alleged to have been taken included a CAT mobile device, a Mercedes key and cash to the value of £115, or thereabouts.
McDonnell was also charged with burglary with intent to steal and criminal damage.
This referred to him damaging the door of Higgin's Bar, Scarva Street, Banbridge, and entering these premises.
McDonnell entered guilty pleas to all of the offences, whilst O'Callaghan said he wished to contest the charges.
Speaking from the dock O'Callaghan stated: "I am not guilty, I stole f*** all that day, and I never intended on doing so."
Prosecution Barrister Geraldine McCullough said a trial date had been fixed for February 13 and it was likely to take two days.
She confirmed that there was a large number of witnesses, many of which defence barrister Gavyn Cairns had agreed.
He asked that the case be reviewed on January 10, with O'Callaghan to be produced.
Sign Up To Our Newsletter