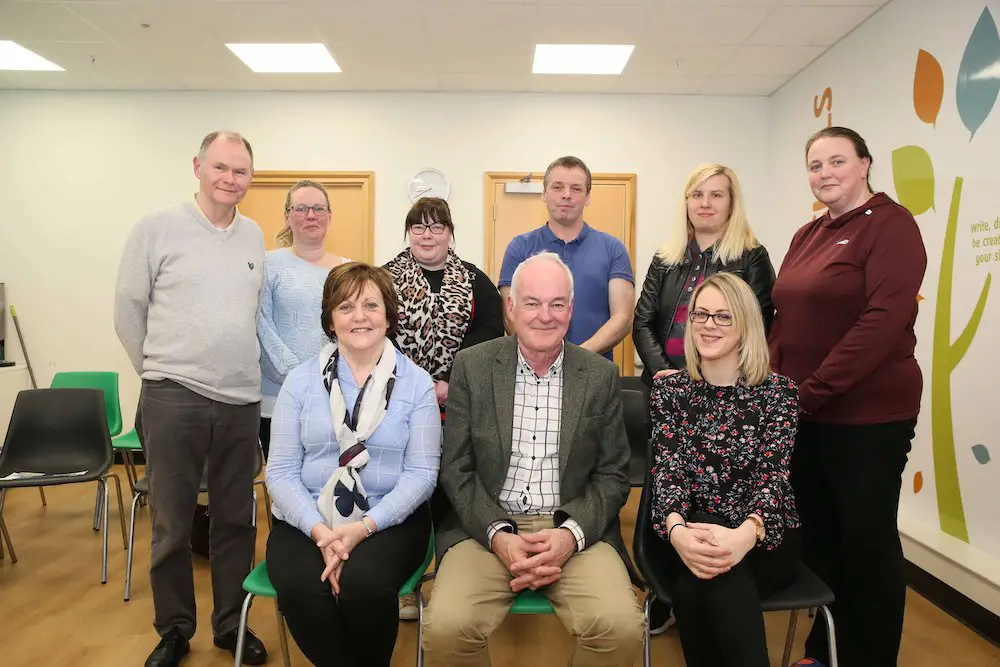 It was certainly a cause for celebration in Banbridge at the weekend, as Limewood Community Group bagged the top prize in the Housing Estate Category in this year's Pride of Place Awards.
Hosted by Irish sports commentator and television presenter Marty Morrissey, the annual all-Ireland competition took place online this year due to the Covid-19 pandemic – and saw an amazing 6,000 people tune in to see community groups pick up the coveted gongs.
Representing the borough of Armagh City, Banbridge and Craigavon, Limewood Community Group came out on top in the Housing Estate Category – recognising their success at embedding a sense of community spirit and pride in their area.
With a diverse range of multi-national residents, the small housing development not only tightened community bonds with organised events, activities and fun days, they also helped enhance the area's reputation and combat anti-social behaviour.
Overcoming communication barriers brought about by the pandemic, the local volunteer group also set up a website, online forum and WhatsApp group as well as facilitated Zoom meetings.
Gaining high praise from the judges, the local community group were credited with displaying an exemplary model of community support worthy of others to follow.
Congratulating Limewood Community Group on their award success, Lord Mayor of Armagh City, Banbridge and Craigavon, Councillor Kevin Savage said: "On behalf of the Council, I would like to extend my heartfelt congratulations to Limewood Community Group on their fantastic success at the Pride of Place Awards and commend local finalists, Clann Éireann Health and Wellbeing Group, North Armagh Motorcycle and Car Club for getting behind these awards.
"Highlighting the true ethos of the Awards, Limewood Community Group demonstrate how the collective effort of just a few can have a real and lasting positive impact within our society – certainly role models for us all."
Pride of Place founder and Chairman Tom Dowling said: "These Awards continue to be as important as ever after all these years and the purpose of the awards has never changed. They are about recognising and celebrating the extraordinary, inspirational tireless work being done by communities all over the Island of Ireland as they strive to make their place a better place in which to live."
Two other community groups from the borough, North Armagh Motorcycle and Car Club and Clann Éireann Health and Wellbeing Group were nominated for the Community Tourism and Community Wellbeing categories respectively.
Sponsored by IPB Insurance, the Pride of Place competition was initiated 18 years ago though a Co-operation Ireland programme to acknowledge the invaluable work undertaken by volunteers and those involved in local community development. It has grown into the largest competition recognising community development achievements on the island of Ireland.
Learn more about the competition here: https://prideofplace.ie/
Sign Up To Our Newsletter