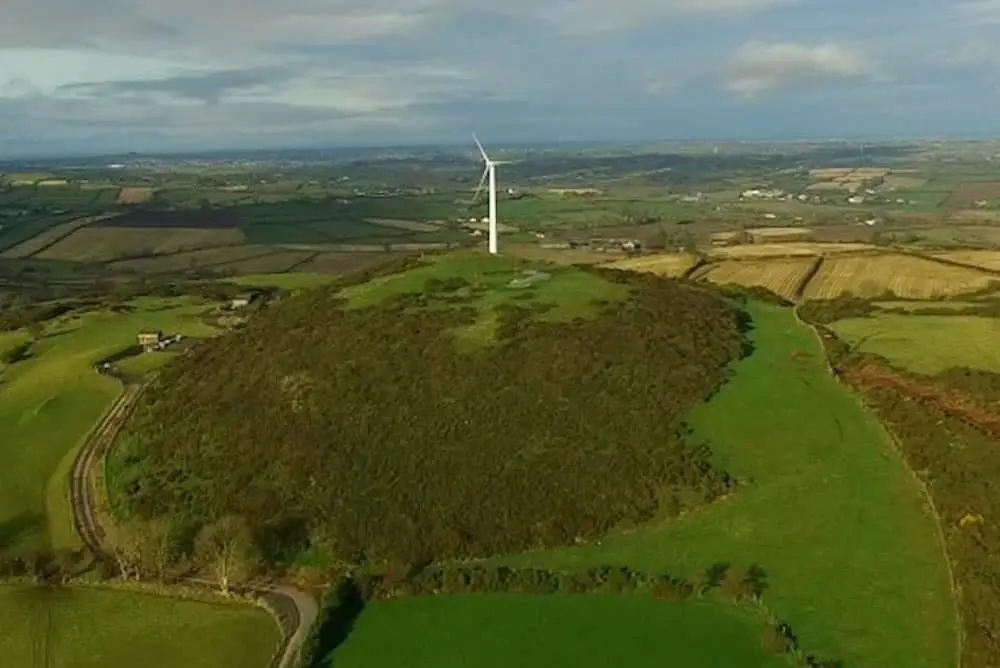 Armagh, Banbridge and Craigavon Borough Council has been left "in an impossible position by political cowardice" as a demand has been made to remove a controversial wind turbine erected at Knock Iveagh, near Rathfriland.
The leader of the Ulster Unionist Party and MLA for Upper Bann, Doug Beattie MC, said action must be taken to remove the structure from the neolithic site older than the pyramids.
"A ritual burial site and the inauguration place of ancient Irish Kings; it is also the site of a wind turbine and associated works that were allowed to be placed on this historical heritage site by the Department of the Environment now the Department for Infrastructure (DfI)," said Mr Beattie.
"Of course very quickly the mistake had been noticed and given the importance of the site – outlined by the Historical Environments Division (HED) – you would have expected that the Department would immediately make an order of discontinuance as directed by the Historical Monuments council. Maybe even an enforcement notice on the sub-station that subsequently sprung up. Yet nothing was done.
"Planning powers passed from DfI to local councils in 2014 allowing DfI to wash its hands of the issue. The Department of Communities (DfC) – which also has a part to play as it controls the HED – also seemed impotent.
"Everyone seemed to stick their hands in their pockets or point their fingers at each other seeking to pass the buck and all the while the wind turbine became embedded.
"The local council, fully aware that the turbine was now unsustainable in its current site and concerned that the cost of taking action to remove it would see cost to fall on the people of Armagh, Banbridge & Craigavon Borough Council, brought legal action against DfI.
"There were hopes that a new Infrastructure Minster would make a decision to support the call to return this Neolithic site to its former glory.
"That call came from cross party political representatives, from local activists and from archaeological campaigners.
"Unfortunately the new Minister fluffed it and fell back on the tired old mantra that it wasn't his issue and now we are left with the onus being placed on the local council to make a decision knowing it will have to cover the cost of enforcement.
"I believe the council have been left in an impossible position by political cowardice of those who should have made the right decision at the right time and not allowed this issue to drag on.
"Even though it should have never have been the responsibility of the Council, I hope it now makes the right decision and removes the wind turbine from this important historical heritage site."
Sign Up To Our Newsletter