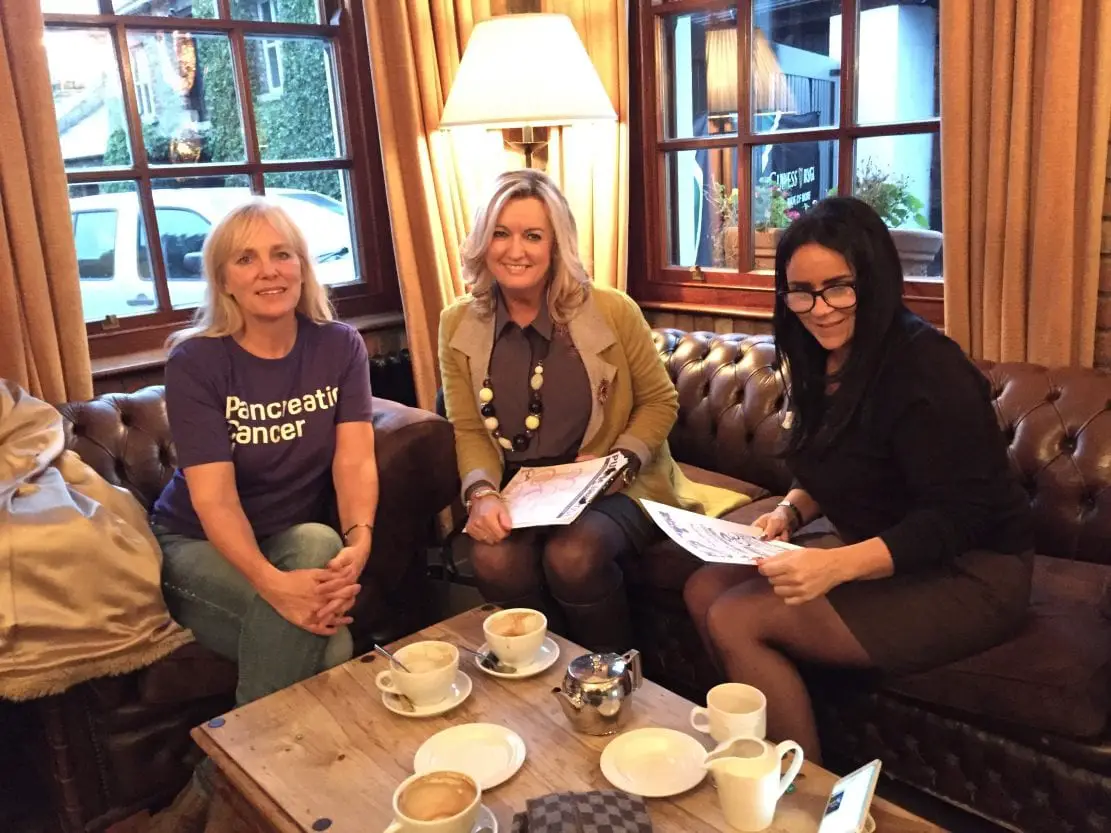 November is an extra special month at the Downshire Arms Hotel as they host a series of events to raise awareness and funds to fight pancreatic cancer.
A coffee morning – 10am to 2pm – and a 12 hour Hula Hoop Challenge will be taking place at the hotel on Thursday November, 16 in aid of the charity Pancreatic Cancer UK.
The Downshire will also be donating the proceeds from November's monthly Quiz night which takes place on the first Tuesday of every month to this worthy cause.
The events are being organised by the Downshire's Karen Heslip in memory of her late father James Black.
Karen said: "The inspiration behind us hosting these events is that sadly my dad passed away on November 17, four years ago – he had pancreatic cancer.
"That's what makes November so important to me and to my family and to mark World Pancreatic Awareness Month we pull out all the stops out at the Downshire.
"We really are getting things moving this year with our 12 hour 'Hula Hoop Challenge' – so you have the chance to get fit and help to raise awareness around the causes and symptoms of pancreatic cancer at the same time!
"If all that sounds a little too energetic I really encourage people to call in for a cappuccino, relax with a latte or come and take tea with us to support a superb charity which is doing truly amazing work to help both patients and their families affected by cancer."
Joining Karen once again to support Pancreatic Cancer Awareness month is former MLA Jo-Anne Dobson.
She said: "Like so many people and families touched by cancer Karen has a very personal reason behind her incredible support for the charity Pancreatic Cancer UK.
"In Banbridge we are blessed with so many family-run businesses who always go that extra mile to give back to the community and the Downshire and Heslip family are certainly no exception!
"I commend Karen for once again using her exceptional organisational skills to put together these events.  I encourage people to call into the Downshire on the 16th and to support what has now become an annual series of events to help the fight against cancer!
"Karen knows what it's like to lose a loved one to pancreatic cancer.  A cancer which is so aggressive that by the time it has been diagnosed many people already have disease that has spread.  This is why supporting the work of the charity Pancreatic Cancer UK, which includes public information, treatments and trials, is so important."
The charity has a dedicated support line for patients and families which is operated by cancer nurse specialists – 0808 801 0707.
Keep an eye on the Downshire's Facebook and Twitter accounts to find out more details about these important charity events.
Sign Up To Our Newsletter