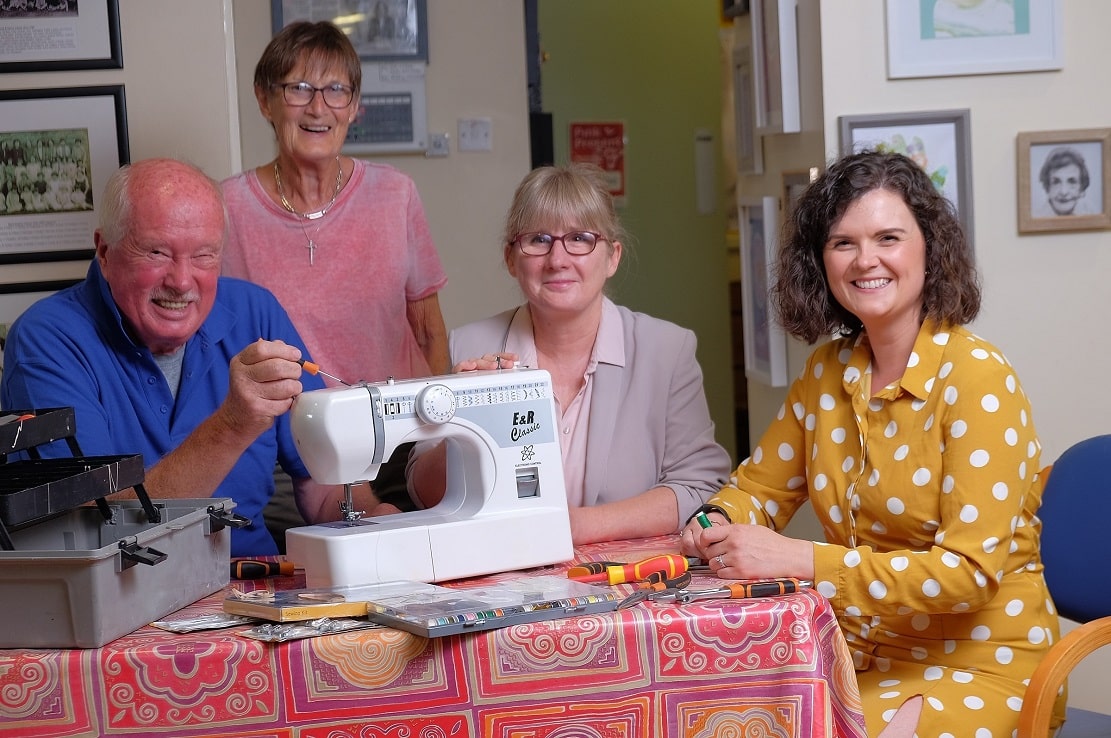 A Handyman service, Repair Café and Tool Library scheme, funded by the Housing Executive, is providing a helping hand to residents of Laurencetown.
Funding of £34,300 has been provided through the Housing Executive's Sustaining Tenancies fund for the services, which offer help to tenants with some small household repairs and the opportunity to learn new skills in home maintenance.
Michelle Hazlett, Good Relations Officer at the Housing Executive, said: "We are thrilled to fund these important projects – run by Laurencetown, Lenaderg and Tullylish Community Association – which offer so much help to the local community.
"As always, our maintenance staff are the first point of contact for repairs for Housing Executive tenants, but anyone living within five miles of Laurencetown Community Centre can avail of the new Handyman service."
"A Tool Library also gives locals the opportunity to hire tools at a low cost, saving the need to buy expensive equipment. Meanwhile, a quarterly Repair Café fixes items like bikes, sewing machines, laptops and clothing."
Claire Patience, Community Development Manager at Laurencetown Community Centre, commented: "Our wonderful and growing team of 15 volunteers help deliver the Handyman Scheme and concentrate on small, non-electrical jobs. These include things like cutting hedges, fixing small household items or moving small items of furniture.
"Many older people in particular are not able to do physical jobs around the house and this is a great service for them.
"Our Repair Café encourages people to bring in items in need of fixing. Sitting with one of our 'Fixers', not only do they get their items fixed but they learn new skills that may help them repair things themselves in future."
She added: "These schemes have been really well-received by people of all ages in the community. It is a trusted and credible service that people can rely on without having to pay a fortune.
"We have now carried out a variety of jobs both inside and outside people's homes, which have been much appreciated. This vital project has been supported immensely by the Housing Executive and we were able to establish these services thanks to the generous funding we have been given."
Sign Up To Our Newsletter