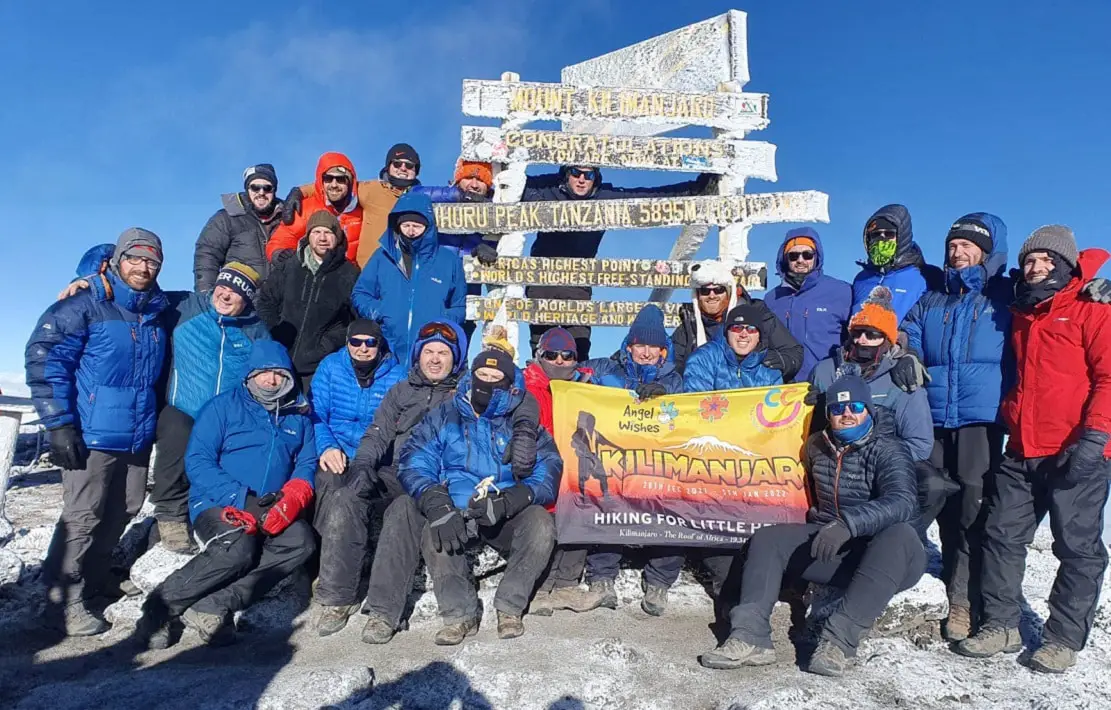 A Banbridge-based collective who have raised over £250,000 for children's cancer charities have reached the peak of Mt. Kilimanjaro to complete their long-planned expedition – an epic challenge they were undertaking in memory of little Adam Watson, who passed away this year after a battle with leukaemia.
The group made it to the summit this morning at 4.48am UK time.
'Hiking for Little Heroes' is a group made up of friends from across Northern Ireland who have been fundraising for the past two years.
The 24 men, associated with Banbridge Orange Hall, have self-funded the entire trip, and are setting out to raise funds for four charities; The Cancer Unit in the Royal Victoria Hospital, Angel Wishes, Cancer Fund For Children and B Positive.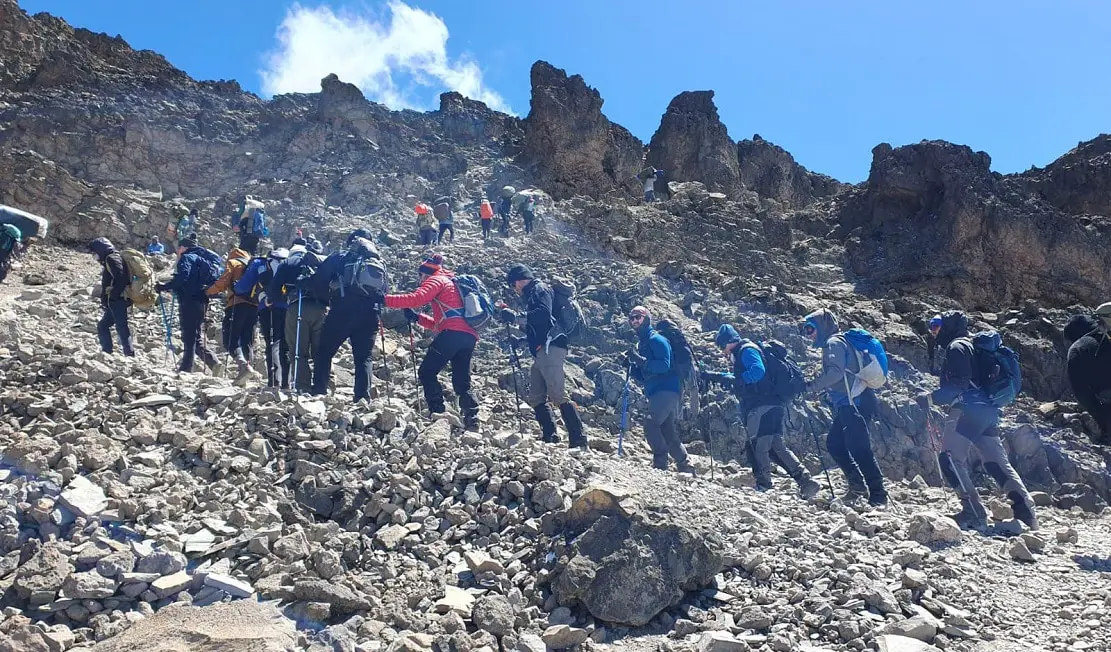 They have already raised an amazing quarter of a million pounds, and the donations are still coming.
Mount Kilimanjaro, the highest free-standing mountain in the world, is located in Tanzania in Africa and stands at 5,895m tall.
The team set off to Tanzania on Boxing Day to prepare for their ascent up the mountain.
In a post on Facebook, they said that there was much more to the challenge than "just climbing a mountain."
"Hiking for Little Heroes has spent this past 2 years raising money for Children's Cancer charities across Northern Ireland to thank them for the amazing work they do for looking after little heroes that have their own battles and challenges every day and also supporting their families," the post said.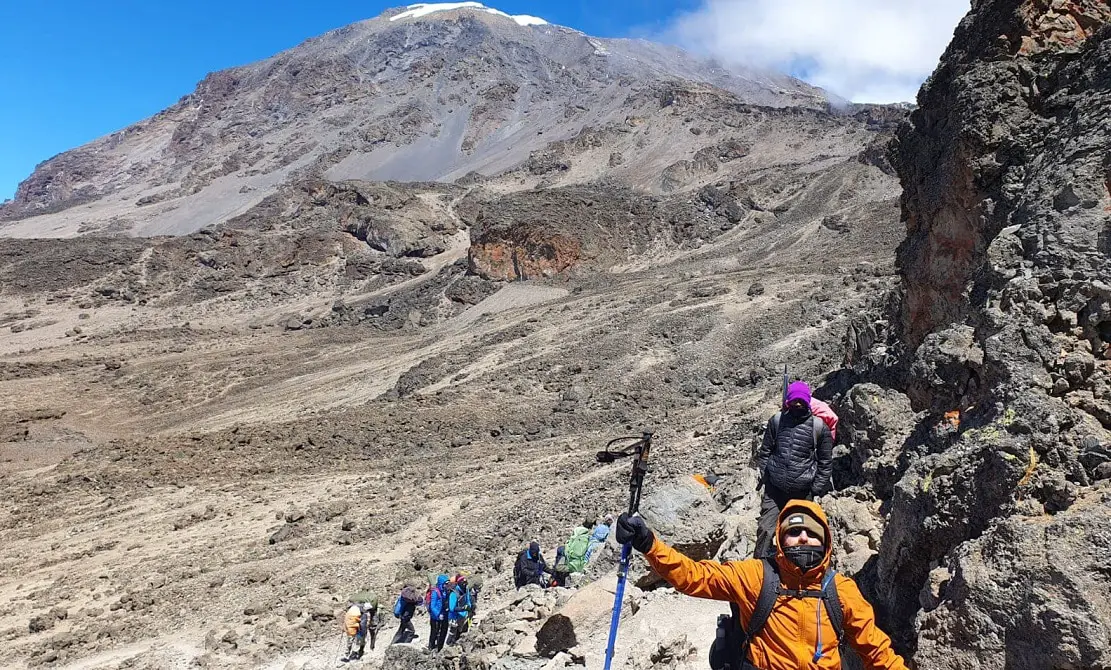 "At the forefront of Hiking for Little Heroes has been our own wee hero Adam Watson. Adam, Sara and David have been an integral part of our group and it has been an privilege to do our bit to thank those charities that have supported them."
Before setting off, the team laid a floral tribute for Adam at his graveside.
Nine-year-old Adam, from Banbridge, passed away in August following a brave battle with leukaemia. The son of David and Sara, he had been diagnosed in October 2019.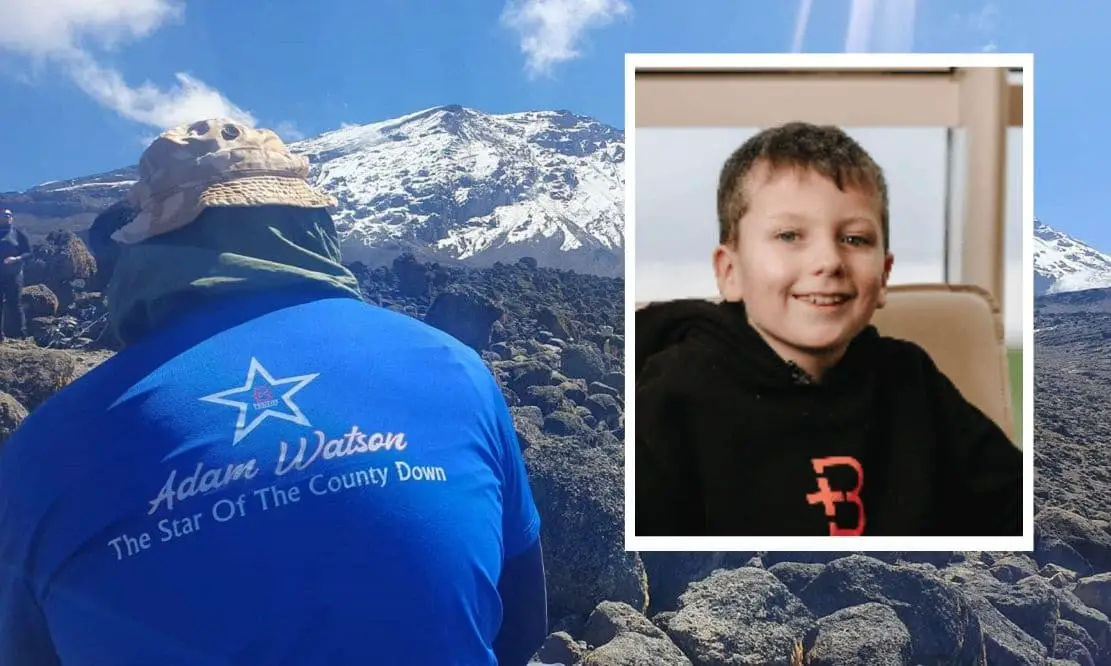 Adam had inspired a fundraising campaign under the umbrella of 'B Positive', with many on social media changing their profiles to raise awareness.
The fundraising conducted by the group so far has seen a wide range of donors generously pitching in, alongside community events organised to help push the total amount even higher.
Back in August, the group organised a 24-hour hike around Craigavon Lakes to raise money for the Cancer Fund for Children, which raised an outstanding grand total of £122,524!
In recent weeks, the group has seen donations from a range of individuals and groups such as Portadown Football Club and Carla Lockhart MP, who organised a coffee morning with raised over £700 for Hiking for Little Heroes and B Positive.
Readers can donate to the Hiking for Little Heroes campaign here.
Sign Up To Our Newsletter