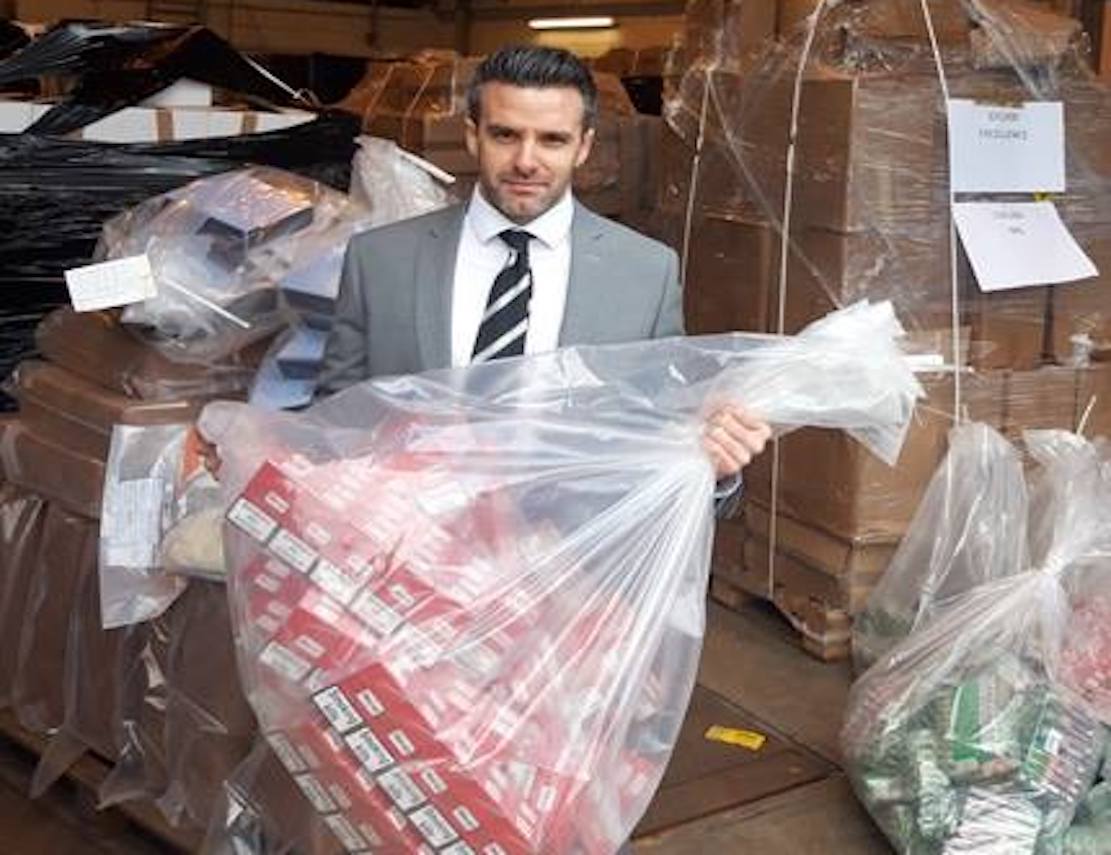 Officers from the Paramilitary Crime Task Force have seized almost five million cigarettes and 700kgs of hand-rolling tobacco during seven searches across Northern Ireland.
One of those searches focused on an area in Banbridge.
Other counterfeit goods and £20,000 of cash were also seized.
Detective Superintendent Bobby Singleton said: "This was a significant seizure for the Paramilitary Crime Task Force and demonstrates the strong working relationship between HMRC and PSNI.
"People who purchase these type of cigarettes or counterfeit goods may think they are not harming anyone but profits from the sale of these items can be used to fund further criminality carried out by paramilitary gangs, causing misery and harm to local communities."
DUP Upper Bann MLA Carla Lockhart welcomed the seizures: "I want to congratulate the enforcement agencies on this successful operation.
"Illicit tobacco can be made up of any ingredients and have serious health effects.
"As well as defrauding the government of revenue it also is harmful to those who buy it. People need to think carefully before buying counterfeit and inferior products and where the money generated goes to."
Ms Lockhart's party colleague, Paul Girvan, added: "I very much welcome this intelligence led operation which resulted in the seizure of this tobacco.
"Our exchequer loses thousands of pounds every year through this illegal smuggling and it is good to see a proactive approach from the authorities.
"This has the potential to fund organised crime which has a detrimental affect on our communities."
Sign Up To Our Newsletter