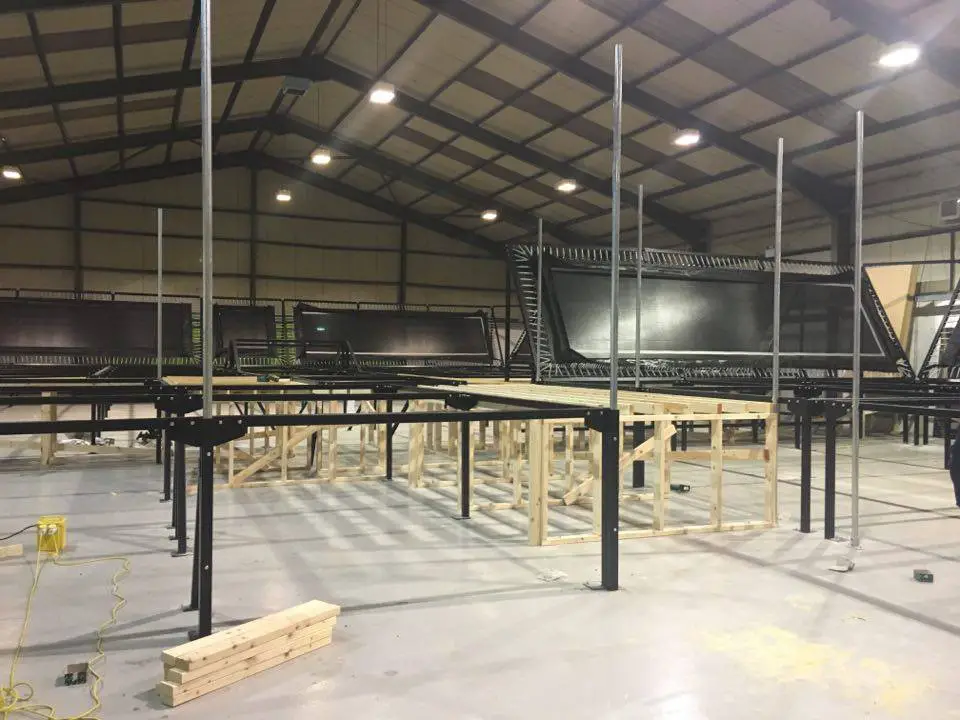 This photos are a first look inside the new £300,000 trampoline park in Banbridge.
Armagh I exclusively revealed the plans for the development last October.
The development, Jump Box NI, will be located on the A1 outside the town and it will also include a children's soft play area, fitness studio and café.
The application for the new leisure facility had been submitted under the name of Sports Academy Jump Warehouse and is set to open on Wednesday, March 16.
DUP councillor Carla Condell Lockhart told Armagh I how the young men responsible for the facility must be commended.
"This is a fantastic facility for the new ABC Council area," she said.
"It is refreshing and inspiring to see three young entrepreneurs step out with this new and exciting business venture. Jump Box NI will be a state of the art trampoline park for kids, young people and even the older generation.
"There is something for everyone it will be a superb leisure experience for all who avail of it. This is something new for the Borough and the owners Scott McMillan, Robyn McClimmonds and Lee Thompson must be commended for their business vision and commitment to leisure provision within the local area.
"These three young men are local people with local roots who I know will make this work. I would encourage people to book now and enjoy the experience.
"It is due to open on the 16th March and can be booked online. I am looking forward to seeing the completed product and will continue to support this business going forward."
Read more news:
Police in urgent appeal to help find 'high risk' missing person David Duprey
Picture Exclusive: Memorial Battle of the Somme seats for Armagh and borough's towns and villages
Top fire officials state case for cutbacks in Armagh as firefighters attend fatal blaze
Pensioner dies after cottage destroyed in lunch-time blaze
Man in tuxedo suffers serious injuries following attack by five men
Tributes to 'true gentleman' who dies suddenly in tragic circumstances
Become a member
Support local, independent businesses by becoming an independent member.
Become a member