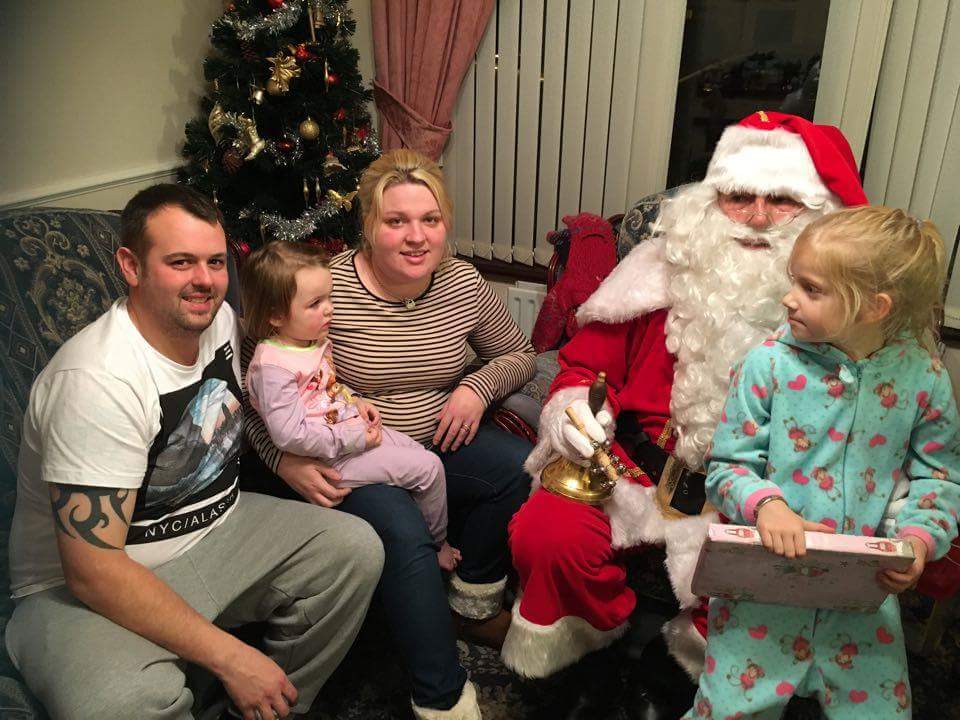 The true spirit of Christmas has come shining through for a Rathfriland family who lost everything in an early morning blaze.
Andy and Rebecca Peden and their two-and-a-half-year-old daughter Daisy escaped with their lives after the fire spread from a nearby recycling centre.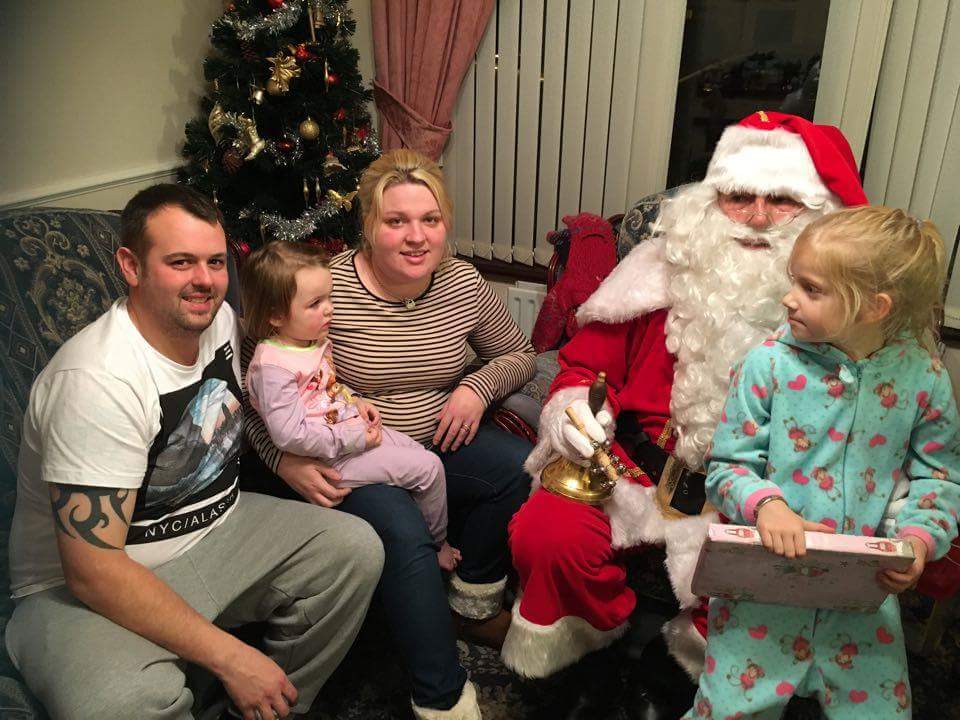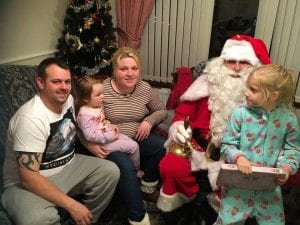 More than 40 firefighters battled the fire which saw the Peden family lose everything they had but the nightclothes they were wearing as they fled the family home.
But within hours, thousands of pounds has been raised in an amazing show of community spirit.
And more money is coming in, as well as offers of practical help and clothing.
The family, whose prized and irreplaceable possessions, including wedding photographs, perished, have been overwhelmed by the local support.
Tonight, they even had a visit from Santa Claus – who came to Rathfriland bearing presents – as the family's own went up in flames.
Local DUP Councillor Carla Lockhart has taken to Facebook to praise all for the generosity and kindness that has been shown to the family.
"Almost £8000 has been raised, food, clothes, toys, furniture, cars, and even temporary houses have all been donated and it is just AMAZING!," she reported.
"Tonight I spoke with Andrew and they are just broken with what has happened but just cannot believe the generosity of people from all over the country.
"We are so thankful to God for preserving their lives. At the end of the day earthly possessions can be replaced – a life cannot!"
Councillor Lockhart said it was a fantastic and generous and heart-warming response.
"It just shows when people are in need there are those who always are willing to help!" she added.
A number of personalities are also lending their support and taking to Twitter, now retweeting to try and boost the justgiving page. The f
irst retweet was from former Manchester United FC and Northern Ireland footballer Keith Gillespie, and
Peter McDowall, from LFCTV, has also been spreading the word.
Councillor Glenn Barr said Rathfriland Community Centre and Banbridge Leisure Centre have been accepting donations and will continue to do so, although opening hours will be reduced over the holiday period.
"I have seen great community spirit today right across the borough and would like to take this opportunity to thank everyone for helping the Pedens," he said.
Local woman Cara Frazer has opened an account in Ulster Bank and there is an online account also. People can donate under Cara's name with the details: Account number: 30518034, .Sort code : 981360
Councillor Barr has urged people to keep the Pedens in their thoughts and prayers.
The family may have lost everything but they have each other and are lucky to be alive.
"I just wanted my family to be safe, that was all that mattered to me," Andy Peden told the BBC.
Thanks to the generosity and kindness of family, friends and complete strangers, they will not be left wanting.
If you would like to help visit the justgiving page https://crowdfunding.justgiving.com/mark-baxter
Read more news:
MLA in fresh call for action at scene of latest Ardress Crossroads accident
County Armagh man given two year animal ban
Family have lucky escape as home gutted in 'suspicious' fire
Watch: Incredible timelapse of Northern Lights seen in county Armagh
Two men arrested after weekend stabbing
Motorbike seized and teenage boy reported for motoring offences
Sign Up To Our Newsletter