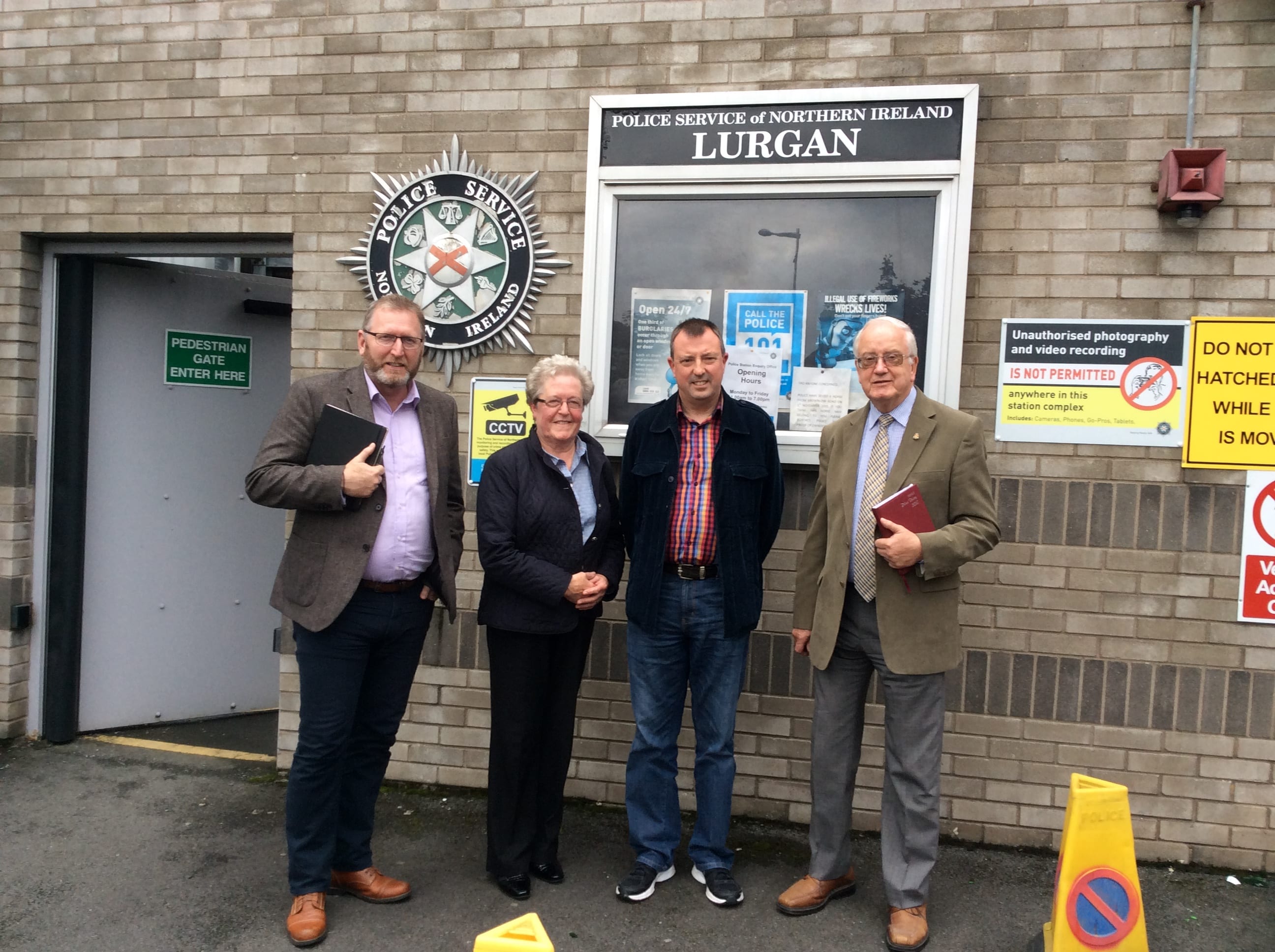 Ongoing concerns over a lack of policing in Banbridge have been raised during the course of a meeting with senior PSNI officers.
The PSNI has been asked to reinstate the station in the town to full use.
A petition has also been making similar demands as there are fears that Banbridge is being left open to crime and criminality due to the effects of a under-resourced policing service.
These were concerns which were brought up during a meeting when the Ulster Unionist Party in the area led to a delegation to seek reassurances.
Upper Bann Assemblyman Doug Beattie MC MLA, accompanied by Ald Elizabeth Ingram, Ald Ian Burns, Ald Kenneth Twyble and Cllr Julie Flaherty, said he had long spoken of the need to "resource the PSNI to enable them to be both effective and have the resilience in numbers to meet trending crime".
He said: "This has not been the case over recent years as we have seen the PSNI numbers fall and their budget being cut.
"In order to meet this the PSNI have had to make some hard decisions and in the Banbridge area that has meant closing the removal of the neighbourhood policing team.
"Clearly residents are concerned at recent developments in the profile of the PSNI in the town and the current perception is that Banbridge is vulnerable to criminal gangs or opportunistic individuals intent on crime.
"These concerns must be addressed in the same way that actual crime figures need to be addressed. In providing statistical evidence it is important that not only recorded crime is used but the fear individuals have of being victims of crime is also examined.
"Having met Superintendent David Moore with my council colleagues from both Banbridge and Portadown I can do nothing but commend him and his officers for the work they do and accept they understand the issue and concerns at hand.
"Their promise to increase visible policing within resource constraints is welcome but I do not believe it will allay the fears of some Banbridge residents in the short to medium term.
"The reinstating of the neighbourhood policing team – a known name and face – in shadow form may help create better understanding in the area and I applaud this initiative by the PSNI brought about by public concern.
"However it is clear the PSNI station in Banbridge – which is still manned and operational – does not form part of the footprint or normal day to day policing in Banbridge and the surrounding area. This has had a major effect on confidence and indeed it is felt that it has left the town – situated on the A1 – in a more vulnerable position.
"In understanding the police resource constraints I am also mindful of the feelings of many of the residents of Banbridge.
"Therefore I would join them in asking the PSNI to reconsider its decision to remove the station as part of the policing overlay and begin to routinely operate from it once again in order to deliver an envelope of visible, proactive and disruptive policing in the Banbridge area."
Sign Up To Our Newsletter